Priyoshop: Organising commerce by empowering MSME with Technology & Brands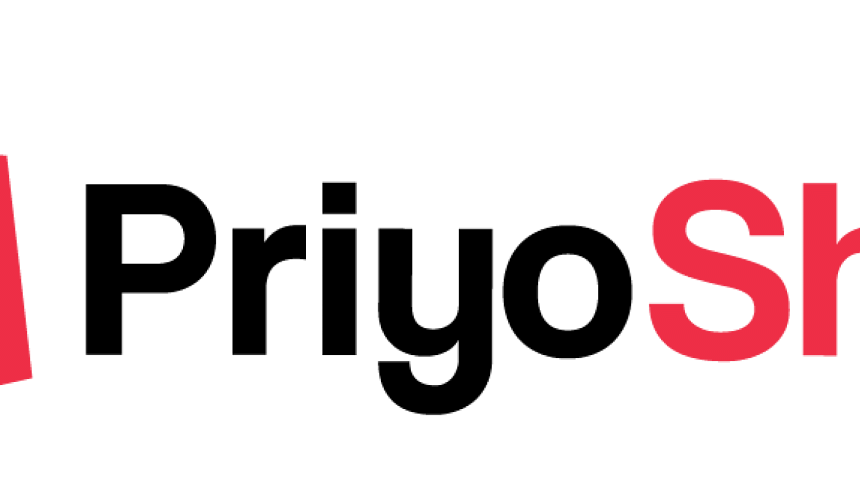 Manik Mia is a small shop owner in Panchagarh, the ones locally known as 'mudir dokan.' Lately, supplies to his shop have been very scarce. Being in the northern-most parts of the country, goods are not delivered over to Panchagarh regularly. In fact, even if regular necessities are delivered, there is little to no chance of more luxurious and fashionable lifestyle products being shipped to parts close to the border.
Upon inspecting with the people of his sub-district, Manik Mia found that while there is a distinct lack of supplies coming into the region, the amount of demand shown by the local residents has not waned. The local women have told him time and time again to 'bring some lipsticks' for them, while the men have shown desire for things like polo shirts and grooming products. However, it has not been easy for him to convince his suppliers to send higher-end items to almost 300 kilometres away from the nearest major city.

And thus, while he wants to cater to his customers' necessities, he was unable to do so for a long time. That is, until PriyoShop came into the picture.

PriyoShop is Bangladesh's leading e-commerce platform, largest in terms of network and reach. It was founded with the aspirations of being able to send any product to any doorstep over the country's 148,000 square kilometres. Therefore, the moment Manik heard about PriyoShop, he decided to make use of it. And thankfully, he never had to look back since.

After Manik Mia downloaded the PriyoShop app, it was only a matter of a few steps before he became a PriyoShop Agent. And once he became an agent, he has been able to offer his local people any of the over 1 lakh products from over a thousand brands on PriyoShop's catalogue. He can now get lipsticks for the local women, grooming products for the local men, and so much more.

In fact, the people themselves can now order through the website, mobile app, Facebook page or even by phone call, and have any product delivered to Manik Mia's little shop, from where they can pick it up.
PriyoShop enables Manik Mia and more than 10,000 other agents like himself to thrive. They can earn a commission through every sale made on the platform, which is completely free for them to use. Moreover, through the same process, PriyoShop is also allowing each and every member of Bangladesh's 160 million population to be a part of the national e-commerce setup. Every person from every district can get their products delivered to them, as they please, thanks to PriyoShop.com.

PriyoShop was founded in 2013, with the small funds raised from tutoring students, and a big, big dream. In its eight years of operation, the company has served more than a million customers, and have transformed into a household name. 

Co-founder and CEO, Asikul Alam Khan, says, "The journey has not been easy. It was a matter of a big risk starting an e-commerce platform at a time when the majority of the country's people did not have a solid idea regarding online shopping. There was not even a method of performing deliveries when we started, as it goes without saying, not many companies were willing to work with e-commerce companies at the time. We had only begun to sell hand-crafted products made by young entrepreneurs, and as we started making progress, the influx of foreign companies into the local e-commerce market presented a big threat. However, through a lot of perseverance, and a lot of hard work, PriyoShop was able to capture the hearts of the people as a trusted online marketplace."

While the major online businesses of the country are focusing on urban growth, PriyoShop is doing the exact opposite, as stated Khan. By empowering small business owners in the country's rural areas, PriyoShop is being able to spread e-commerce services all throughout the nation. People who are not used to using the Internet, or even people who want to attain online services, but cannot find the courage for it, can now enjoy the beauty of online shopping. Besides, the various 'digital centres' spread throughout the country also offer PriyoShop services. 
With the goal of increasing the number of agents all over the nation from 10,000 to 50,000 PriyoShop aims to digitalise every corner of Bangladesh. And with the promise of delivering the right product at the right time, the company believes by securing the trust of local consumers, PriyoShop can only move up and up.