Fashion trends for fast fashion ethnic couture: LAHA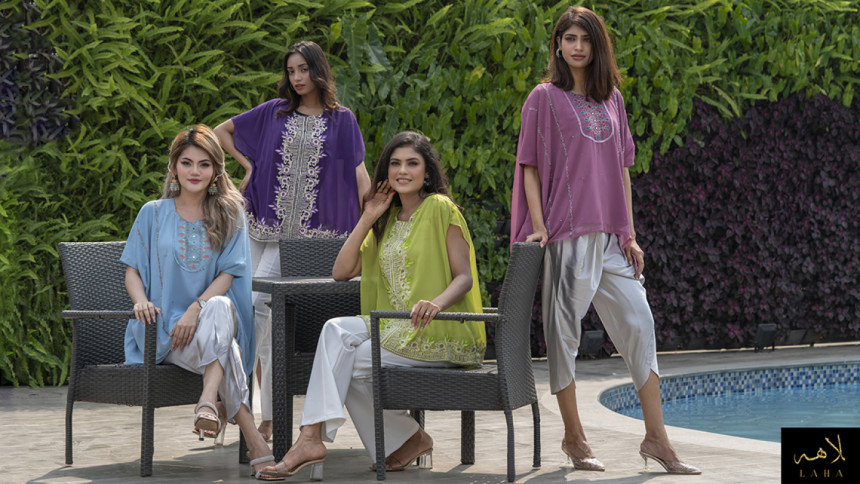 Couture is about bringing up the best fashion trends which blend with the individual's own personality and bring up her finest look. LAHA is becoming one of the top brands through its ethnic and unique designs for women. Especially for the Eid-Ul-Adha, LAHA has brought up the most trendy and stylish collections to catch every eye. Trendy fashion with unique designs at a reasonable price is what the LAHA clothing brand is known for.
Modern fashion is getting more indulged in the fast fashion and ethnic fashion sector. Fast fashion represents the limited-edition clothes which have no other version at any store. In this way, fast fashion carries out an individual's own unique identity which makes her look different from the crowd. The reflection of ethnicity on the clothing makes the fashion look more mesmerising and elegant. That is why, from the beginning of its journey in 2021, LAHA has focused on the fast fashion and ethnic style segment to provide an amazing clothing experience to females.
LAHA brand is not only bringing up the new designs following hyped fashion trends but also very responsive to the customer's feedback and point of view about those fashion clothes. In this way, LAHA is well communicative with its customers and understands their fashion desires. In a very short span of time, this clothing brand has been able to take a special place in the fashion market which is a praiseworthy fact for any growing fashion brand.
As LAHA is providing distinctive fashion clothes at a reasonable price, women from various age groups can look for their desired clothes and have the happiest day on Eid-Ul-Adha.
For more information, visit their page https://www.facebook.com/LAHA.Bangladesh