What Happened To Happily Ever After?
For all of my 20-something years, I have been a hopeless romantic. Give me all the romance novels and movies that there are and I will devour them with zeal and passion hitherto unknown, may God bless my tender heart!
A cynic may colour me irrational and blame my juvenile fascination with Disney cartoons that may have shaped my unrealistic temperament, but I stand resolute in my opinion that love makes the world go round! And why shouldn't I? In a world littered with terrorism and hatred, a little bit of love goes a long way. And I also believe in happy endings. Happily ever after, my dearly beloved readers, is quite a possibility, even in today's world. But like most other things, it has its own share of baggage. 
For decades, Disney cartoons have been the obvious, popular choice of entertainment for little girls in most places around the world. The beautiful, doe-eyed princesses were easy to love and emulate, and parents everywhere thought it gave the girls a good direction in life, in terms of feminine behaviour and role. While it was harmless enough, the message in these cartoons was fairly obvious: girls are expected to find the right man and once he comes along, she can settle down in domesticity and live happily ever after! She need not have any ambition or desire, and prince charming will take care of her. Disney has received its fair share of flak owing to their formulaic division of female roles in all princess cartoons in the recent years. It is stereotypical and archaic, but makes for great viewing pleasure! 
Women of my generation in 90's Dhaka mostly grew up watching these cartoons. We were obsessed with watching the princesses twirl in their dreamy ball gowns and fall weak in the arms of their princes.  The anti-feminist politics of it all never really manifested to many of us, as our parents expected us to bring home good grades, and couple of sports trophies and medals too. The feminist struggle of our foremothers were not as much a part of our lives as getting into first-rate universities was a lifelong expectation and ambition. Becoming a woman of substance was expected of us; it was not a privilege but a necessity that our parents made us internalise from a very early age. Finding the right man and settling down was essential, of course, as was having a career.  Between growing up, making life choices and being a romantic, a new struggle had presented itself: the paradox of being a modern woman.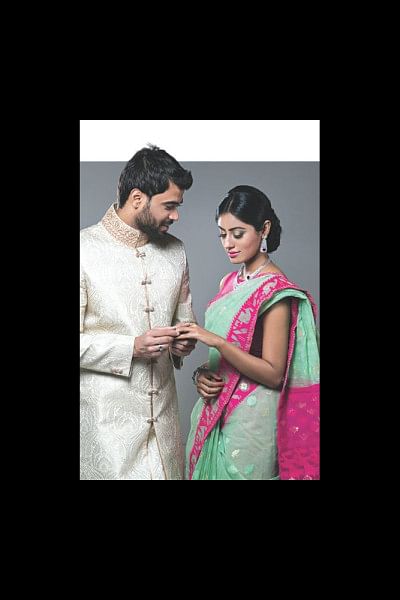 Women today are conquering the world. We are having it all – education, career, personal account, marriage, kids, et al. And we are acing it. Or at least we are trying to. But the real struggle is not about shaping one's gender role anymore, but balancing different facets of it. A woman today wants to be at the top of her profession, earn a fat pay cheque, give her marriage time and understanding, be there for the kids, keep the cleanest house and throw the best parties! In an effort to be the mythical wonder woman, we are stretching ourselves thin to accommodate the various aspects of being a 21st century woman. Living happily ever after is very much on the agenda, but the term has broadened itself magnificently. The notion of finding one true love and settling down is dated; modern women want it and more. According to Danisha,* a marketing executive in an MNC, finding the right man is only half the story. "The One has to be caring, respectful and understanding, He must be modern in his outlook and lifestyle. Only then can I think of building a life with him. Because we will be sharing everything – house, bills, kids, and our mentalities must be on the same page," she states. And why not? Women today can make choices their grandmothers could not. Sameeya,* a doctor studying to be a surgeon further adds that she'd much rather wait than agree to the first proposal that comes her way. "My parents have worked hard to raise and educate me so I can become independent. To them my happiness means everything and they want me to be selective about choosing the right man to ensure my future happiness," she resolutely says. Most women today want love and companionship from their marriages, but other factors such as understanding, mutual respect and freedom also come into play. Marriages are not just about riding into sunset together, but building a life together where both the partners have equal footing, emotionally as well financially. And while love does make the world go round, modern marriages need a lot more than that. But then where there is love, there is life right? Oh no, the romantic in me strikes again!    
* Names have been changed to protect privacy
By Sabrina N Bhuiyan
Model: Raj, Oshin, Indrani
Wardrobe: Tangail Saree Kutir
Wardrobe (Raj): Mayasir
Photo: Sazzad Ibne Sayed/LS Archive
Make-up: Farzana Shakil
Shoot coordinator: Isha Yeasmin
Jewellery: Jarwa