A Christmas outdoors
'Tis the season and you are entitled to some cheer; it doesn't matter if it's low key or restrained. As it is, you have let go of all your favourite festivals this year starting from Pahela Baishakh to Ramadan, Eid, Puja, Victory Day and now Christmas as well. But amid all this pandemic pessimism one thing remained static, and that is your desire to stay in good spirits and find small pleasures and joyfulness in whatever you did; instead of going all out you opted for intimate outings, celebrating with family only.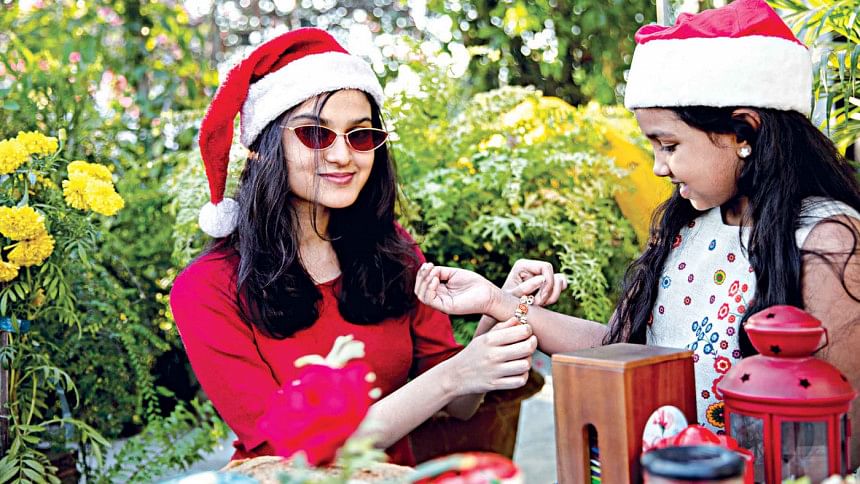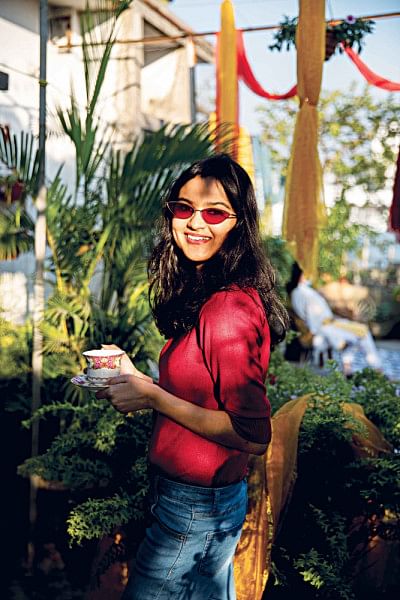 Christmas of 2020 should follow the lead and be celebrated on a small scale. Blessing this year's holiday season is a mild winter cold wave, the wind is already blowing its course and bringing with it the delicacies of the season — the pithas, vegetables, fruits, ducks and so much more; making it easy to plan a Christmas dinner, Christmas picnic, or even better a barbeque.
If Christmas outdoors is your thing, you will love our picnic menu. It's do-ahead, stylish and definitely special.
You can make spicy pesto or chilli chicken pate, spread them generously over water crackers and you can toast some bread or thin slices of brioche and chomp away. Potato salad, meat pie, or spaghetti can be accompaniments, and for desserts bhapa pitha with coconut shavings and date molasses ought to be perfect! A cup of cinnamon tea or masala chai should be a fine finish.
You can decorate your picnic space with red, green, blue, orange chiffon hangings, seasonal petunias that are in bloom, some warm throws made comfortable with fluffy cushions, some board games and the background Christmas music should do the trick.
If you opt for portable food and drink ideas, a barbecue picnic is what you want. Then look no further as we've curated the ultimate list — mains, desserts, snacks, enjoy the winter chilly evening by firing up your barbeque grill.
Let your menu be of tasty German hand-made fresh sausages, lamb cutlets, juicy chicken breasts, chicken satays, fillets of dori fish, and the party pleaser — prawn skewers.  Creamy potato salad, Christmas fruit cake can all be chugged down with glasses of fun mocktails.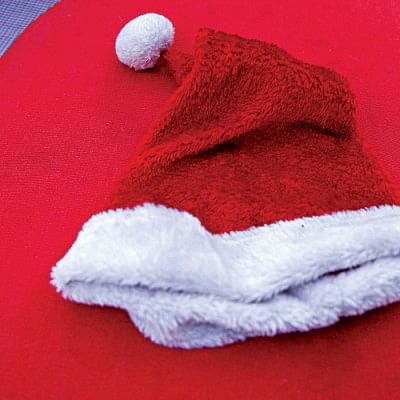 For your quick barbeque, you need to buy a few kilos of dry coal, a litre of kerosene oil and add few chairs around the fire— and get the party going. The idea is fuss free so do not over do with fancy cutlery and crockery.
But if you want to have a fancy sit-in dinner for six then bring out all your finery and dress the table to your liking. Plan an elaborate menu of roast duck, thin rice flour chapati, polao, a grand winter vegetable mix, potato crochets, lamb korma, rice pudding and moist fruit cake. This year you should treat your family to tandoori chai with the desserts.
Festivals are just reasons to celebrate family love and togetherness. Stay bonded, stay safe and read our recipes and tweak your plans accordingly.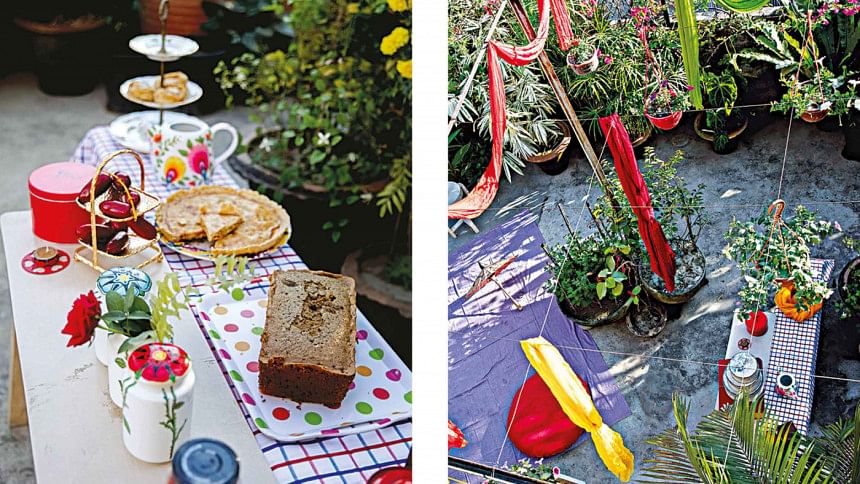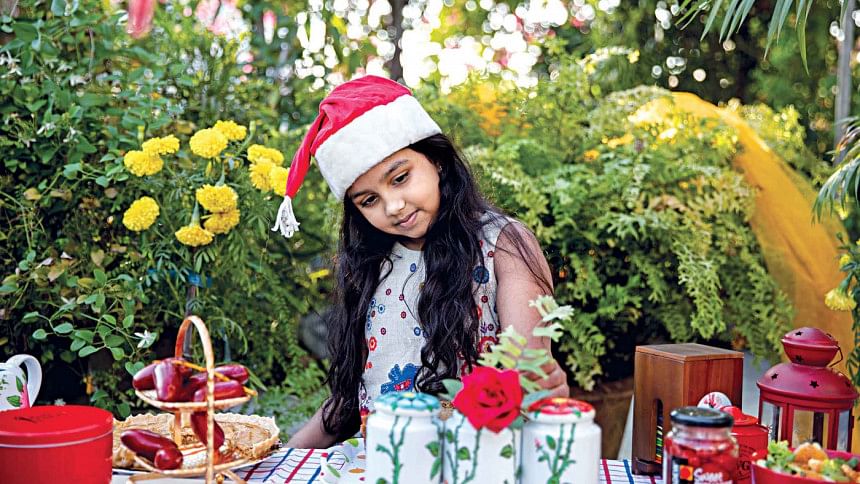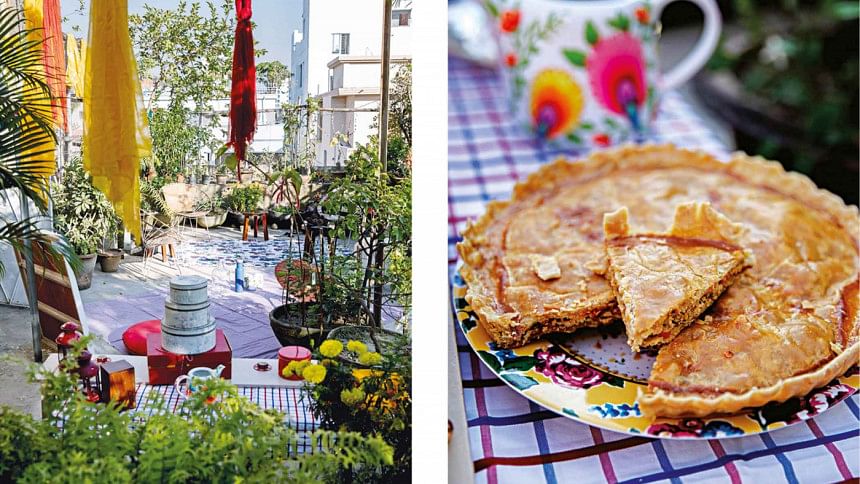 Photo: Sazzad Ibne Sayed
Model: Ariana and Noyontara
Creatives: RBR