Interpreter of maladies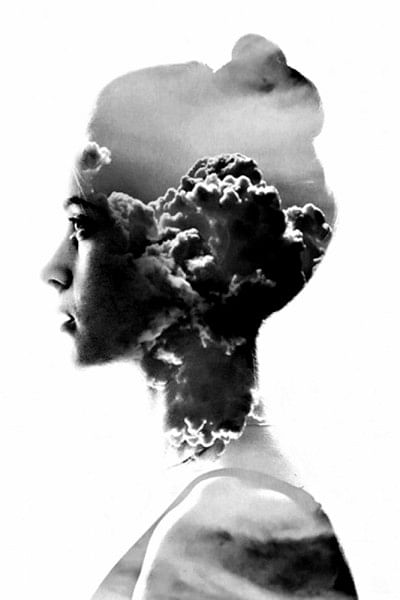 By Nighat Ara

Psychiatrist, Counsellor, and Therapist
As a young parent, I see a lot of youngsters suffering from various mental illnesses. How should parents deal with these issues and guide their children for the future that lies ahead? How should we, as parents, handle children's academia when there are such ailments present in our wards? 
And lastly, many upscale schools now have academic counsellors who help children prepare for their future. How necessary is it for counsellors to have knowledge on psychology? 

- Troubled
DEAR TROUBLED,

Rise of mental health disorders among transitional aged youths (16-24 years) is quite alarming for families and societies across the globe. 
Mental illness often interferes with academic achievements and contributes to maladaptive behaviours. Beginning in adolescence, there is dramatic increase in the occurrence of depression, anxiety, eating disorders, borderline personality disorder, etc. Risk taking, non-suicidal self-injury, drinking, drug abuse and criminal behaviour increase significantly. Each of these conditions is related to emotional dysregulations and demands a timely intervention in this target population.
Unrealistic ambition or setting unrealistic goals are often signs of low self-esteem. Mental health issues can create restlessness and a desire for geographic cure. Lack of understanding or denial of mental health issues also contributes to the belief that the cure is outside them. 
Environment often does play a role in precipitating mental illnesses but it is actually the interaction between nature (genes, temperamental difference, developmental problem, etc.) and nurture (parenting, home, social environment, etc.) that lead to its manifestation. 
Parents who are in denial of their children's mental health issues, or are completely ignorant about mental health sign/symptoms, may inadvertently push their children beyond their capacity. This would make things even worse.
Egoistic parents unconsciously smash youngster's unique and spontaneous potential by imposing their choices on the child and by ignoring the problem behaviour which is a cry for help. 
Sometimes an irrational or disproportionate fear of the consequence of mental illness on the whole family system leads parents to cope with it by a hiding policy like 'out of sight, out of mind!'
Unattended mental health problems can grow bigger with time to burden families even more and rob the joy of living together out of them. Timely interventions, reaching out for help, and compassion rather than punishment are better ways of dealing with it. Support from community, government and society as a whole are essential components of effective mental health service.
Counselling profession has many branches like career counselling, couples counselling, addiction counselling, etc. Counsellors who are trained to do one kind of counselling may not have adequate skill set to address other types of issues. 
It is like branches of medicine - psychiatrists do not have expertise like cardiologists to deal with heart issues and vice versa. Besides, all branches of psychology do not deal with pathology like clinical psychology does! 
Consequently a background in psychology does not necessarily equip a counsellor to deal with mental health issues. In addition, counsellors with a background of social work could also be quite appropriate for schools and colleges. 
However, counselling profession is about helping people to reach their goals, identifying the barriers is an integral part of the process.



It is expected that career counsellors would have the ability to identify mental health symptoms as a barrier to achieving goals and refer the case to an appropriate mental health worker. Counsellors should be aware of community resources and should be willing to do the necessary liaison work. 
I believe long or short term training on mental health symptoms would be enough to qualify the counsellors from diverse backgrounds to identify mental health symptoms and do the appropriate referrals.