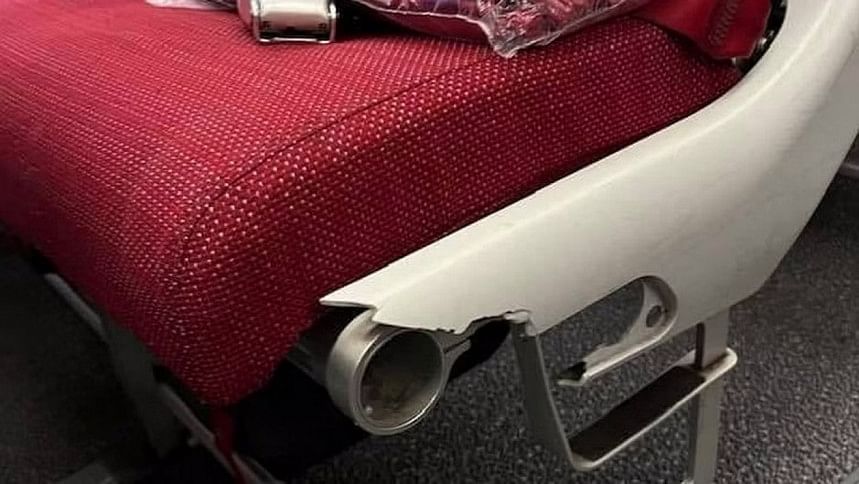 A Biman Boeing 787 on the Dhaka-Toronto-Dhaka route had a seat broken in several places.
A Facebook post that went viral showed that both the armsrest of a seat in tatters, the panels under it broken, and the LCD display ripped out.
The frames of the seats were also damaged; plastic spoons, bottles, and blankets were also seen littered on the floor.
Biman authorities, however, have yet to confirm what actually happened there.
The aircraft left Dhaka early Sunday and the matter was reported to Dhaka yesterday.
Biman's Managing Director and Chief Executive Officer Shafiul Azim said they have asked Biman officials in Toronto to send everything they have on the incident.
"It's clear that the action involved extremely harmful intentions. It's tough to figure out whether the malice was directed toward Biman or the country... We're taking the matter very seriously," Shafiul added.
"We're trying to identify who sat there, what the passenger's nationality is. Action will be taken according to the law," he added.