Shanta Lifestyle inaugurates Experience Centre in Dhaka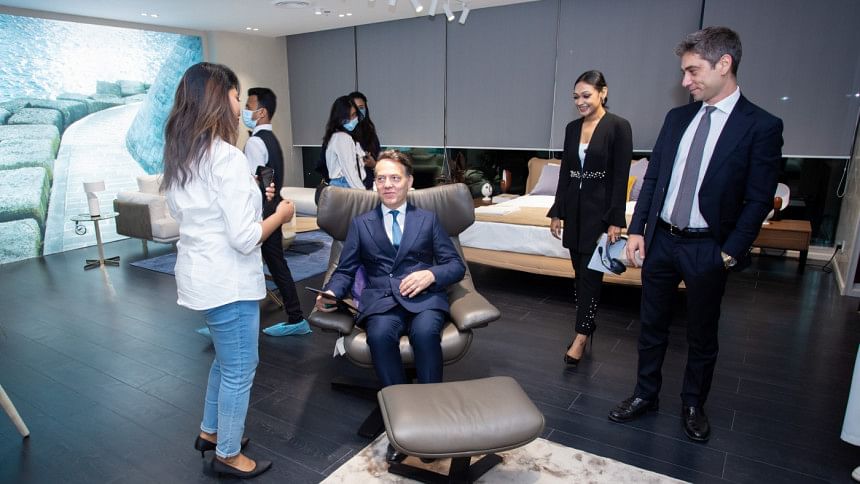 Shanta Lifestyle's home décor Experience Centre has been launched in Dhaka. The initiative has brought international quality home décor items for patrons in the city through partnerships with award winning global brands such as Moletni & C, Cattelan Italia, Natuzzi and others. The centre aims to present luxurious home ideas for people to experience in reality before buying it for their homes.
Italian Ambassador to Bangladesh Enrico Nunziata was chief guest at the launch.
"We have a momentous evening today because not only have we launched Shanta Lifestyle, but we have also partnered up with some of the most distinguished luxurious global brands, such as Molteni & C, and are proud to be setting up their flagship stores in Bangladesh. It took us some time, but finally we could not wait to introduce everyone to this experience," said Dewan Muhammad Sajid Afzal, CEO of Shanta Lifestyle.
The most obvious problem with home décor in Bangladesh is how nothing can be found in one place. From a consumer's point of view, they have to go to different areas of the city like Hatirpool or Paltan for tiles and sanitary wares, Kazipara for furniture, etc. to furnish the entire house, or look abroad for high end furniture. With people's perceptions changing over time, they crave beautiful homes with modern, minimalistic setting and are willing to invest heftily to get it.
At the Shanta Lifestyle Experience Centre, everything is setup for just how you would want your ideal home to be, this gives consumers the option to not just watch the products up close, but experience how everything performs in a real-world home set up. Spanning over an area of 25,000 square feet and situated from level two to level four of Shanta Forum building, each level features various world class brands and their products.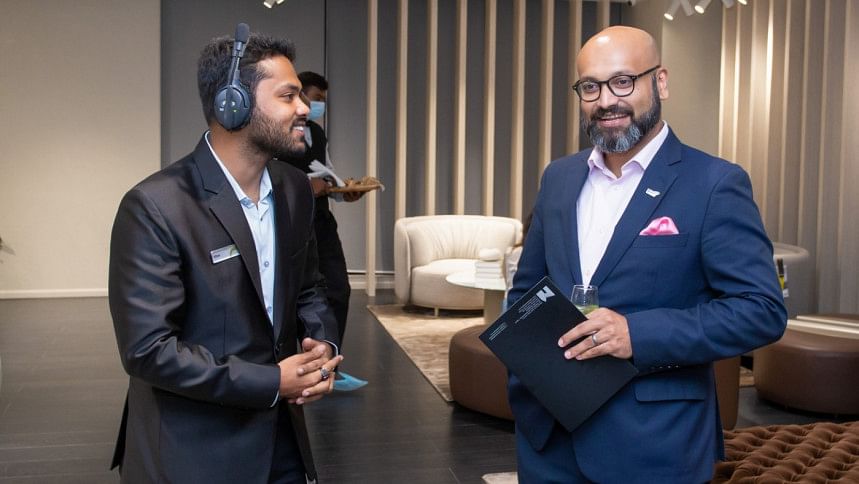 On level two, you will find a complete solution to your high-end sanitary ware by brands like Kale, Lixil (Grohe, Inax, American Standard), Grespania, Aparici. For dining and office décor, there's Cattelan Italia's section, along with your children's, office and living solutions in the furniture's of Zalf, Natuzzi editions and Desiree. The flagship store of Natuzzi Italia on level three houses designer sofas, chairs, tables, beds (recliners) and more.  
On level four, there's the flagship store of Molteni & C specialising in residential furnishing and their other brand Dada which provides kitchen solutions. Whether it's the dining table made from finest Italian marble, to the bed made from wood of oak tree, a dreamy bedroom setup with a walk-in closet that features automated lighting based on sensors, every corner of the Experience Centre showcases how your modern home could be.
"Molteni is still a family-owned business where passion is still driving our job, with the Molteni family fully involved. We are in the high end of the market of course, but we don't like to call ourselves a luxury brand. What we are about is quality and design, which Molteni is delivering around the world," said Carlo Moro, Commercial Director of Molteni.
With Shanta Lifestyle's commitment to meet the sophisticated interior design needs of consumers, the Experience Centre makes a bold statement as a primary destination of choice for those who seek unique solutions and unparalleled customer service.
Essentials:
Shanta Lifestyle Experience Centre address: Shanta Forum, Level 2-4, 187-188/B Bir Uttam Mir Shawkat Sharak, Tejgaon, Dhaka.
Shanta Lifestyle Website:  https://shantalifestyle.com
Shanta Lifestyle Facebook page: https://www.facebook.com/shantalifestyle