House Help: The Life Saver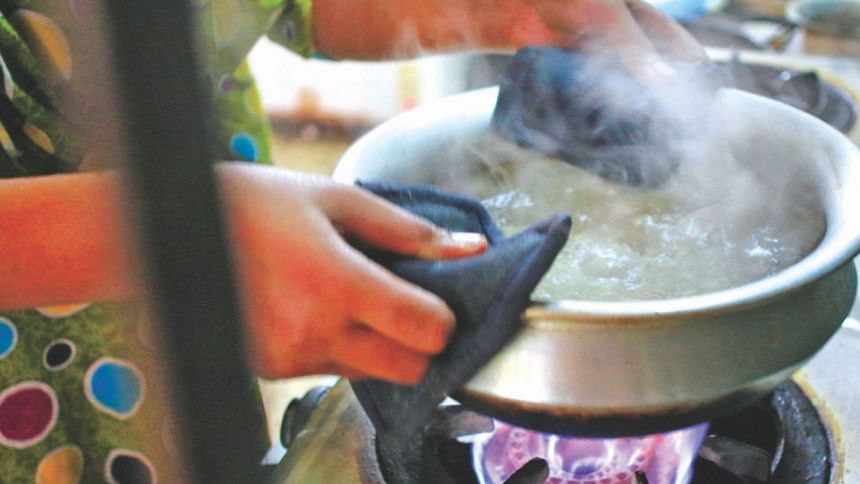 One might think that the major concern which keeps every middleclass household sleepless at night might be the increasing prices of daily groceries, shortage of gas or the new era of load-shedding. However, if you look closely with the reality induced microscope, the cause of their high blood pressure and stress is something else entirely.
"Our house help went to the village without informing us! Today, my husband and I, both of us have really important meetings at our respective offices. I really don't know how we will manage the home front. It's ridiculous how anxious and desperate we are feeling at the moment," said Fatema Zohra, Department Head at a local company.
The most crucial and ceaseless concern for every member of the household, especially the head, in this case mostly 'mothers' have always been a competent household. The popular consensus might say that you are the Queen of the house, but, if the house help does not show up the next day, you will surely be dreading your luck.
This might sound like someone has taken a page from a satire script, but strangely enough, the red-hot topic of discussion for ladies at social gatherings, kitties, at the society park or even during team meetings is no longer about their work, fascinations, latest holiday, or about their designer saris, but how their domestic help went on an impromptu day off when they had a big family dinner at home!
"You might think discussion on household help issues are majorly a concern of the matriarch. That is no longer the situation. Yesterday, I was discussing with my friends at an Alumni party – an Old Boys Club to be more precise – about how our house help ditched us for a better remuneration with the neighbours. How unfair her judgement had been and how discriminated we were feeling at the moment," said Shadhin Hossain, managing director at a renowned real estate venture.
Being an indispensable part of our lives, house helps are hired as part or full timers to deal with various household chores like cleaning, cooking, doing dishes, and childcare responsibilities.
However, due to issues like scarcity of competence, experience and tardiness almost all urban middle-class families in Dhaka deal with the 'constant house help issues'.
In modern Bangladesh, the relationship between the head of the household and the house help has undergone a complete 360 degrees. Today, the latter holds majority power in making our day easy, seamless, happy and safe. In short, the peacekeepers we call house helps can give us a run for our money and can easily cause headaches and heartaches, if they suddenly decide they do not want to help us out anymore.
It has come to a point where employers contemplate giving their house help better benefits compared to most companies in the country. Forget explaining to them their job descriptions. The best you can do is to urge them to be mindful followed by insisting on a tea break along with binge watching on popular TV serials!
Lita Rahman, Manager at a Local Buying House explained her tribulations, "I allow my house helps to take occasional tea breaks, I allow them two hours of entertainment time, during which they can watch non-stop soap operas. I allow them a weekly shopping spree at Gawsia or Chadni Chawk, where they can buy whatever they want at their heart's content. And of course I pay for their little shopping spree, every week.
"Whatever the case, I am personally extremely thankful for their efforts, in keeping my household in one piece. And I do all these, for them in return of the favour they are doing for me. Giving me a peaceful week, without any worry of the minutest of chores around the house," said the matriarch.
The fact of the reality is, in today's competitive and stress-inducing world, juggling home and work is nothing short of a complex game of hiring and retaining house help.
It is the only way to make one's life easier. But what is tougher is, finding the right domestic help who sticks by your side though thick and thin. And also maintaining that perfect balance where the house help is in sync with the rest of the household members.
May peace prevail!
Disclaimer: Certain names have been changed in the article to maintain privacy