DANDELIONZ: A one-stop platform for holistic development of children and families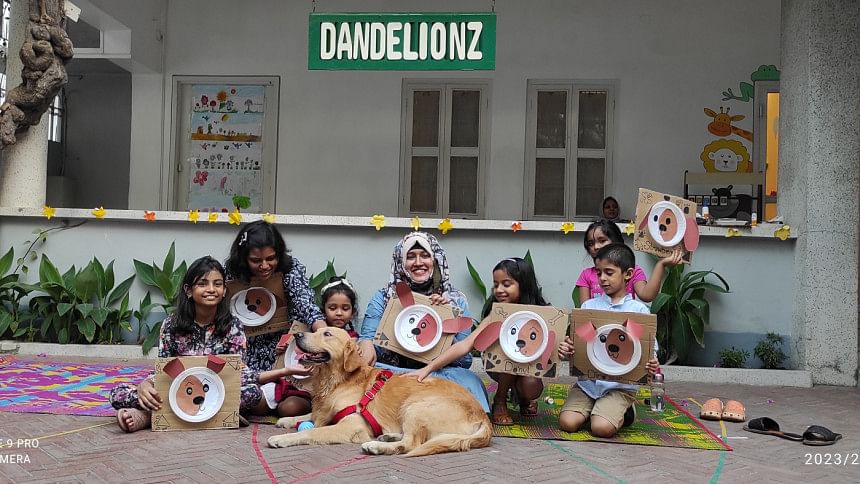 There are various aspects that contribute to a child's development, starting from how a mother navigates her pregnancy to the interactions a child has over the years of growth. Keeping these in view and providing a one-stop solution to the needs of both children and parents, DANDELIONZ, a holistic centre for the development of children and families, was incepted by Tamzida Karim and Bushra Amin.
A child's development starts early; in fact, it starts in the womb. It is very important to monitor their growth as closely as possible and provide what is best for them; intervention is required in every stage. Although parents strive to provide the best for their children, often, parents struggle to find answers to understand which methods and actions are the best for a child's upbringing.
DANDELIONZ has programs addressing all these queries and more. "We have created this holistic centre where children and their families can grow as per their own potential. Our aim is to be a part of the child's development and enable them to receive what is best for them at the right time," explained Tamzida Karim, one of the founders of DANDELIONZ.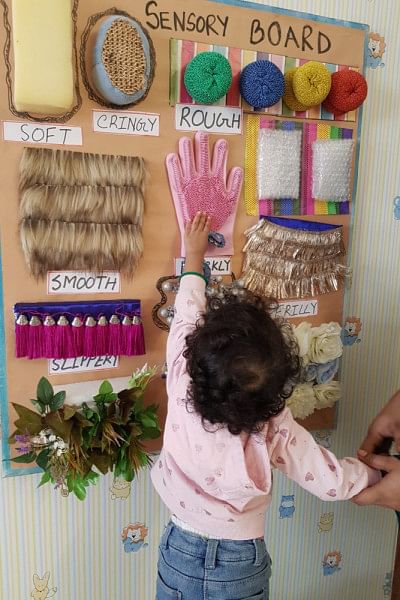 DANDELIONZ essentially provides services for both children and their families, focusing on their development as they grow and supporting mothers from as early as prenatal stages for mental and physical wellbeing. The prenatal awareness sessions are divided into four parts, where every part includes sessions on topics that are the most important during that period.
The sessions are subdivided into first, second, and third trimester along with post-partum sessions. These cover topics on nutrition, mental wellbeing, dental and skin care, meditation, debunking myths, etc. Apart from maternity services, DANDELIONZ has multiple offerings to enrich a child's development through various programs.
"To some extent, our education method is questionable. Learning cannot be the same going forward and changes are required. The current method is heavily reliant on textbooks and memorization, which hinders a child's curiosity and creativity. Children only need that spark of curiosity and they can do wonders building on that," said Tanzeen Ferdous Alam, Advisor at DANDELIONZ.
Building on this concept, DANDELIONZ offers STEM Lab for young ones, where they get early exposure to robotics, science experiments, and other activities so that they are driven to explore more from a young age. Alongside, DANDELIONZ also has a Creative Lab where children get to practice art, acting, photography, etc.
While changes in the education curriculum is something to ponder upon, changes in lifestyle inevitably came forth affecting a child's growth. "Previously, parents were able to give sufficient time to their children, but now, due to lifestyle changes, parents are too busy and return home tired which leaves them with no energy to bond with their children. Parents also need a respite," noted Bushra Amin.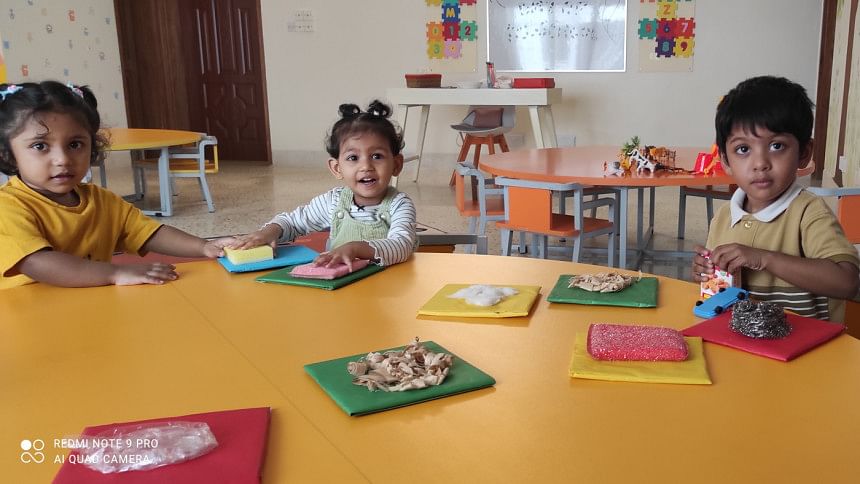 To mitigate the repercussions of this, DANDELIONZ came up with "Hobby Centre" for both children and parents where children can explore their hobbies and parents can rekindle with lost ones by practicing a range of activities such as art, crafts, sports, games, acting, learning an instrument, and lots more. Apart from that, DANDELIONZ also provides pre-school and day-care services.
In the near future, DANDELIONZ plans to start a Leadership Centre as part of social and emotional learning where children will be trained on building life skills such as public speaking, dealing with failure through perseverance, and tackling challenging situations.
DANDELIONZ aims to combine these essential life skills circulating creativity, critical thinking, problem solving, collaboration, wellbeing, and building resilience and become a movement in creating an alternative and holistic way of raising and nurturing families for the future.