Cheragali Ceramics Market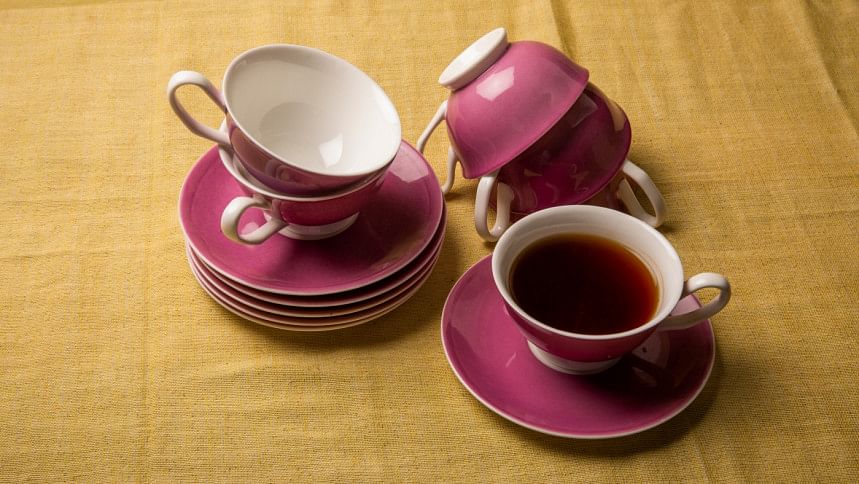 Imagine a Doza Market or Bongo Bazar but for ceramics only— can you imagine the scope of it? Forget the vans selling white only ceramics, I stumbled upon an entire market for tableware.
If you cross Uttara and drive towards Tongi and Gazipur, you will shortly reach a turn which takes you to Cheragali Ceramics Market tucked inside a dusty, debris piled corner. The narrow alley takes you to the treasure troves. Though tad reluctant to sell to retail customers, the shop owners after a little coaxing give in to your desire for that single green bowl, two platters, six tea cups and et all.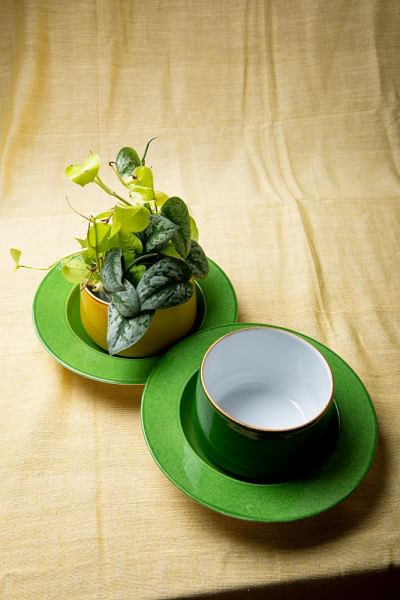 You have to tread carefully through their haphazardly piled dinner sets, glass wares, plates and bowls to eye the perfect bargain. The place at first glance looks mundane with just white rejected ceramics but you have to have the patience to look for exclusive stoneware, chinaware, porcelain and ceramic objects. You don't know what kind of surprise the next shop will offer you.
Bordered in vibrant colours, the dinner plates have fowls, sea horses, turtles printed on them, plates with geometric patterns, full plates in simple floral vines, the designs are aplenty but you have to check for breakage and misprints.  There are deep plates to serve your fettucine pastas as well, in bright orange, yellow, green colours and they are prices at Tk 100 only. It cannot get better than this, right? Stacked behind the gaudy vases are the English tea sets, in mauve, dark purple, red and orange colour. But you have to check for perfect corresponding colours to match your teacup set.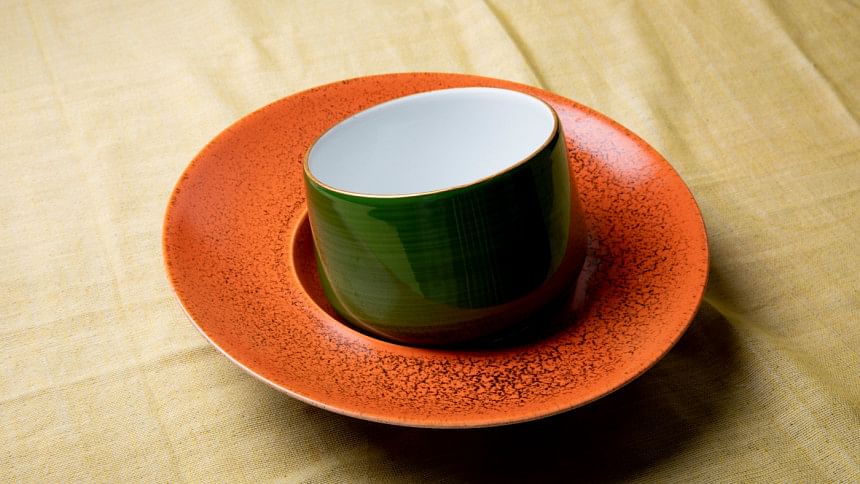 You have a shop full of exquisite and colourful planters for your veranda plants, pots in rare screen prints, (like tigers in jungles or figurines) and designs. You can have them drilled to drain the water from the next shop.  However, the keepers don't like haggling for price. It is, well almost, fixed price market. Even if you insist on not paying that tk.20 change, they will not take it lightly. Prices start from Tk 30 egg holders to Tk 300 plates, and can reach up to Tk 700 for planters. If you like table décor and food styling, you must try visit the market next weekend.
Mind you, Friday is closed, so Saturday morning is your best option, as traffic at Gazipur route is a little less insane at that hour. With Qurbani Eid knocking at your door, go find that perfect bowl to serve your beef curry in. Happy shopping.