For Your Information
World Human Rights Day Write-up Competition 2022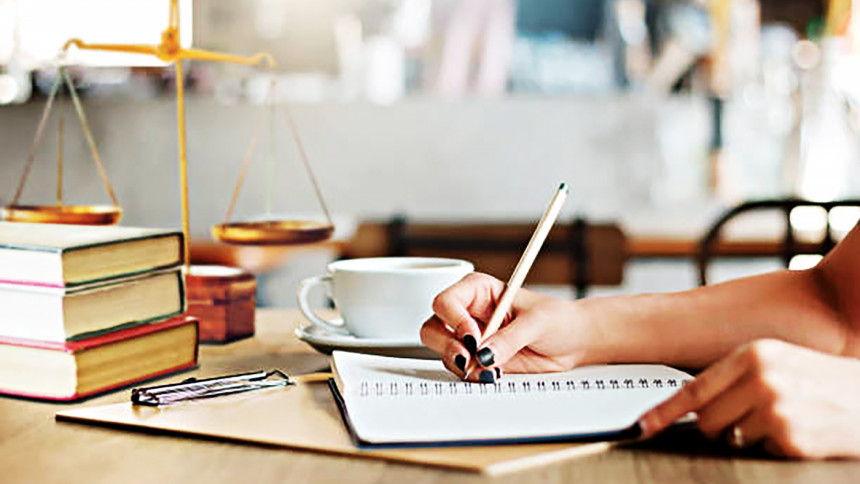 World Human Rights Day is observed globally on the 10th of December to commemorate the day on which the United Nations General Assembly adopted the Universal Declaration of Human Rights (UDHR). To observe the Day this year, Law & Our Rights at The Daily Star is pleased to announce a legal write-up competition for all legal enthusiasts.
The competition is open for anyone with legal and human rights knowledge.
The write-up should be based on any of the following themes and contextualised to the experience of Bangladesh:
Human rights in the post-Covid era;
Human rights during an economic crisis;
Human rights and data protection;
Human rights and environment/climate change;
Human rights and Social Media platform;
Human rights and good governance/constitutionalism; and
Human rights and democratisation.
Guidelines:
The length of each write-up should not exceed 600 words.
Every entry must be an original one and sufficiently as well as legally analysed.
One individual can submit only one write-up.
Any plagiarised or already published write-up will not be considered for participation in this competition.
A panel of anonymous reviewers, who are distinguished personnel in the legal arena of Bangladesh, will review all the entries, and the best two write-ups will be published in a special supplement of Law & Our Rights, The Daily Star. Moreover, the two winners will receive certificates from us.
The write-up must be submitted to dslawdesk@yahoo.co.uk by 11:59PM, 2 December 2022.