The strength of human rights education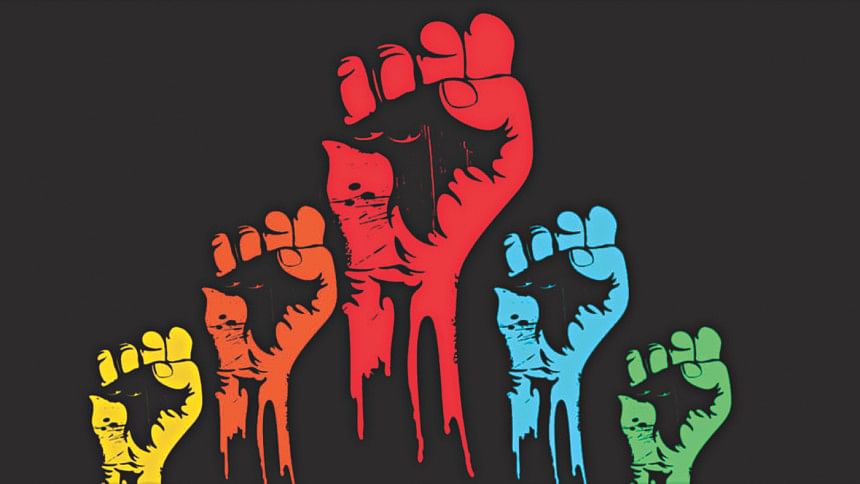 Human rights education teaches more than the mere definition of human rights. It enables a person to know about his actual legal rights, ways to safeguard those rights and teaches respect to the rights of others. Without such knowledge, a person can neither claim rights nor protect the rights of others. Female members in the society of Bangladesh must know that they have rights of education, bodily integrity, privacy and dignity. Children should also be taught about their human rights. They must learn what kind of treatment they are entitled to and what responsibilities they have to their fellows. Human rights education should be designed considering the needs of present society. Human rights can indeed ring about positive changes.
Human rights education generally functions in a transformative way. There should be positive changes in families, institutions, job sectors, relations between employers and employees. Universal Declaration of Human Rights encompasses various facets of human rights from articles 1 to 30. It is the responsibility of human rights educators to let people know about all these facets. When a law student studies the law courses through books and other materials, he/she understands those in a speculative manner. But when he/she gets involved in group study and shares his/her understanding and also listens to other people's discussion, the idea gets clearer. Human rights education from various dimensions should be promoted in this way. Practical trainings should also be included. For instance, when a law graduate engages himself/herself in court practice or pursues internships at law chambers, he/she becomes more knowledgeable with regard to the practical areas of law.
Practical knowledge helps them delve deep into the provisions of law. Another example can be given about clinical legal education through law clinics and moot court societies. Law schools of both public and private universities now-a-days offer courses on mock trial and moot courts. These courses enable the law students to easily understand the court proceedings because they provide practical learning and training. A student becomes expert at searching for and finding out cases, art of examination and cross-examination of witnesses. Practical training being part of human rights education can play the same role. Such training should not only be confined to adults but needs to be inclusive of children also. In consequence, people will have the practice to raise questions on various issues of human rights from an early age.
The writer is an LLM student, Southeast University.