Law interview
Signifying Political Will For Realising Human Rights
Kawser Ahmed is an Advocate at the Supreme Court of Bangladesh. He has also been serving the Government of Bangladesh on human rights reporting for more than five years. He assisted the Ministry of Foreign Affairs in drafting the national report for 2nd Cycle Universal Periodic Review (UPR). Thereafter he was assigned to draft the initial state party reports on the ICCPR and the ICESCR in a row. Of late, he assisted the Ministry in drafting the national report for 3rd Cycle UPR which is going to be considered by the Human Rights Council in May 2018. Psymhe Wadud from Law Desk talks to him on state party's human rights reporting mechanism and different aspects of UPR.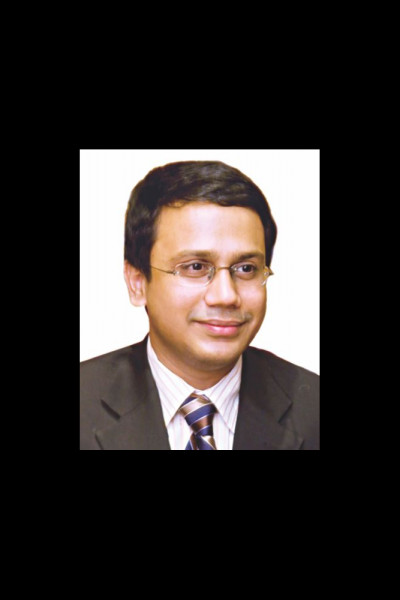 Law Desk (LD): Will you please tell us about the significance of drafting state party reports to the treaty bodies as well as to the Human Rights Council?
Kawser Ahmed (KA): The reporting procedure constitutes the most fundamental part of the UN mechanism for monitoring the implementation of human rights at national level. This mechanism is followed by both the charter-based bodies as well as the treaty bodies. Not only the state party submits report, but also the national human rights institution, civil societies, NGOs and other stakeholders submit their respective reports. Therefore, the consideration of the state party's report is not an isolated process. Practically, the state party report tells what has been done or at the least attempted at by the government, while the stakeholders' reports mostly tell what should have been done. Through this exercise, it becomes possible to conjure up the picture of human rights situation of a country under review. At this point, the question arises as to how this exercise helps a country under review improve implementation of human rights norms and standards domestically. At international level, the mechanism for making a state to do or not to do something includes breaking off diplomatic ties, trade measures and embargos, sanctions or use of force. Will human rights be better realised by any of these means rather than through dialogue, capacity building, sharing experience of good practice and advocacy? My experiences suggest that reporting procedure constitutes a dialogue with and among the country under review, the stakeholders and finally the international community.    
LD: How do you evaluate the efficacy of report based monitoring mechanisms in checking grave violation of human rights?
KA: If you mean the deterrent value of reporting mechanism in checking grave human rights violations, to be honest, I don't think that reporting mechanism was envisaged to serve that purpose. Rather, I would say, reporting mechanism, being an apparatus most general in nature, is meant to help states achieve steady progress in realising their human rights obligation. There are other mechanisms which have more specific mandate in dealing with human rights issues, for example, optional protocols and special procedures, however, one may still point out that these mechanisms have also been less successful in forestalling the occurrence of grave violation of human rights. In my opinion, the reason is what we designate as grave violation of human rights can hardly occur without some degree of involvement on the part of highest level of political authority of a country. Therefore, grave violation of human rights will witness more reaction than prevention.
LD: How much does political commitment really matter in promoting and protecting human rights? Which one will you put first if you are to choose between political commitment and rule of law in this regard?
KA: Political commitment could be taken as common and shared agreed views of the majority members of a society in relation to attainment of a political goal. In a politically organised society, any decision, be it good or bad, first comes along as a result of political commitment. Political commitment is a must to initiate any move towards realisation of human rights. The objective of political will or commitment is largely realised through law. Human rights norms and standards are also implemented by and under the authority of law. While political commitment is about what to be done, law sets forth how the same is to be achieved in a legal way. Rule of law here comes in to make sure that law operates in the most efficient and beneficial way, and thus contributes to realisation of political commitment. Hence, there is also no alternative to rule of law in realising human rights goals.
LD: Do you think it is at all worth referring to international human rights instruments by the judiciary of Bangladesh; and how can the judiciary successfully refer to such instruments without breaking away from its common law traits?
KA: Back in 2016, in an essay published in The Daily Star ('Why JAMAKON Deserves Constitutional Status', The Daily Star, April 5, 2016) I argued that it was high time we had transformed our fundamental rights jurisprudence into human rights jurisprudence. Referring to international human rights instrument may work up to the goal. However, the problem is that Bangladesh is a common law country and international treaties are not directly applicable in common law legal system. The issue is then how do we bridge the gap? The Court can adopt one approach in this regard, for example, court may interpret a law purporting to give effect to any international human rights instrument in line with the interpretation of the concerned treaty. For example, the initial state party report on ICCPR mentions that Article 31 of the Constitution gives effect to 'equality before courts and tribunals' as embodied in Article 14 of the ICCPR. Now, whether Section 154(4) of the Evidence Act, 1872 puts a victim of rape in a position equal to that of the accused person during trial could be examined in the light of Article 14 of the ICCPR via Article 31 of the Constitution. Recently the government has passed a few laws, for instance, the Children Act, 2013; the Torture and Custodial Death (Prevention) Act, 2013 and the Protection of the Rights of the Persons with Disabilities Act, 2013 with express objectives to give effect to international instruments. Our court should positively consider interpreting these laws in line with international jurisprudence in appropriate circumstances.
LD: What, in your opinion, should be the future direction in the development of human rights?
KA: A look at the history of the normative development of the human rights under the auspices of the UN reveals that the development has come about in a way that could be described as 'from general to particular'. Back in 1948 the UDHR set the most general statement about contents of human rights law. Then in the Sixties the two Covenants further exposited and streamlined the provisions of the UDHR in two major areas called, civil and political rights and economic, social and cultural rights. The subsequent Conventions were more specific about subject matter or issues. The last major UN supported Convention is the CRPD. To put it simple, the aim of human rights is to give us protection when we are vulnerable. The areas where I would like to see development sooner or later include treatment of victims of crimes, human rights of the transgender persons or sexual minorities, nomads and people traditionally living in extreme environmental conditions, old and infirm persons.
LD: Thank you for your time.
KA: You are welcome.