Lalmonirhat, Kurigram shoal areas hit by floods again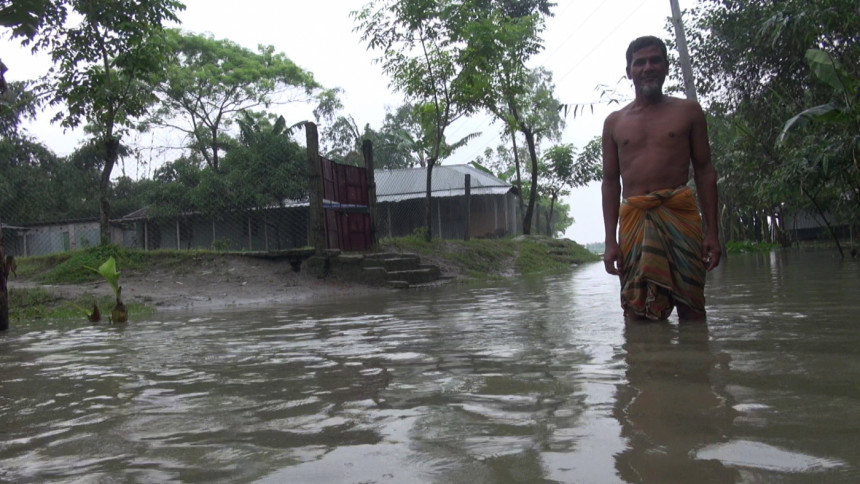 People living on the shoals of rivers and char areas in Lalmonirhat and Kurigram are facing floods for the fourth time this year as rivers are starting to swell again.
The waters are rising for continuous rains and upstream water, submerging the low-lying, char areas.
Aman paddy and vegetable fields in these areas have also gone under water, reports our Lalmonirhat correspondent.
Many people are taking shelter with their cattle on highergrounds as water gushed into their houses.
According to officials of Lalmonirhat and Kurigram Water Development Board, the Dharla River is flowing 22 cm above the danger mark in Lalmonirhat and 34 cm above in Kurigram since 6:00am today.
Teesta and Brahmaputra are still flowing below the danger level.
Nabir Hossain (60), a flood victim from Char Falimari village at Mogholhat union of Lalmonirhat Sadar upazila, said they have not been able to recover from the losses incurred due to the last three floods.
They will have to leave their houses again and take shelter on government roads and dams.
Mizanur Rahman, executive engineer of Lalmonirhat Water Development Board, told The Daily Star that it has been raining continuously and water is coming from upstream. They are monitoring the situation, he added.