From the labyrinth of memory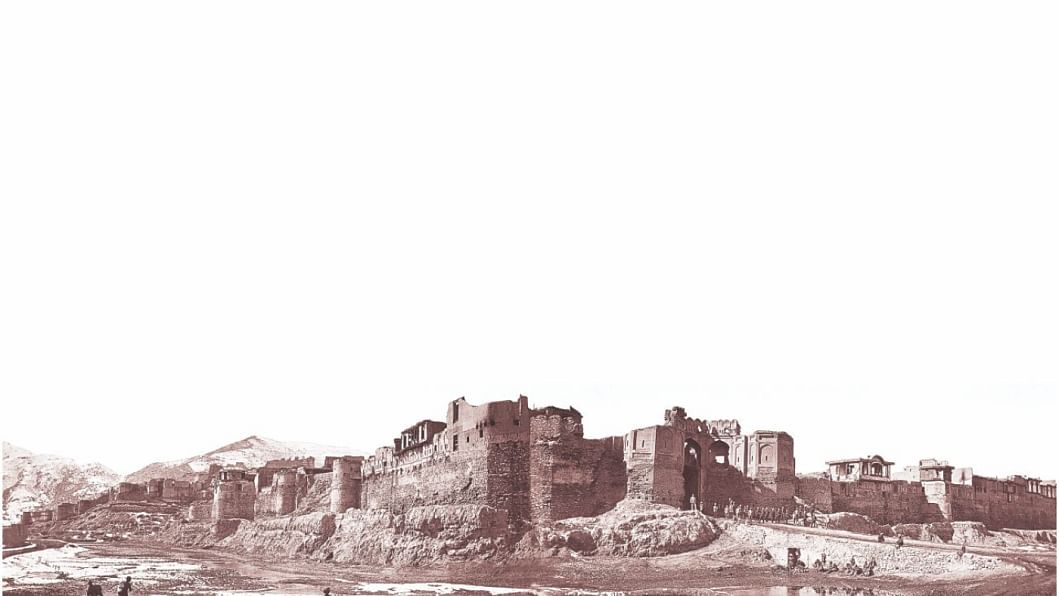 A glorious chapter was added to world history on December 16, 1971. A proud new nation, Bangladesh, was born out of a nine-month armed struggle at a great cost of human lives, untold suffering and sacrifice. We, the Bangalees in Pakistan were ecstatic with joy. However, soon the reality also dawned upon us that we were stranded in Pakistan. The million dollar question was, when and how shall we all go back to liberated Bangladesh? There would be long months of anxious waiting and uncertainty ahead of us.
In the months of 1972, Bangalees living singly and with families in Islamabad, Rawalpindi, Lahore and Karachi started to escape from Pakistan primarily through the semi-autonomous tribal areas of the then North West Frontier Province (NWFP) of Pakistan into Afghanistan for the onward journey to India and then ultimately to Bangladesh. From Peshawar along the Khyber Pass via Torkham to Afghanistan, hidden in goods-laden trucks bound for Afghanistan or, through tribal areas on mule-back and foot, were the most sought after escape routes and, perhaps the easiest way out of Pakistan then. The Pashtun/Pathan tribal smuggling cartels made a lucrative business out of illegally transporting human commodity for a change, especially through the unchartered, rugged, often dangerous mountainous terrain on foot and mule backs.
By mid-1972, a few of us Bangalee youths in Islamabad, Pakistan, started to secretly plan our "Great Escape" at an opportune time via the North West frontier of Pakistan into Afghanistan. Our "D Day" finally arrived in mid-December, 1972. Uncle Abdul Bari, a Bangalee career officer, formerly in the Pakistan Foreign Service, arranged our clandestine trip to Kabul. He had made reliable contacts with a Pashtun/Pathan smuggling cartel who were successfully ferrying Bangalees out of Pakistan. We were altogether six young men—late Tarik Ahsan (Shomi), friend Taufiq, cousin Masud, our neighbour uncle Bari's son and nephew, Bitu and Bacchu and myself. We each packed bare essentials in small suitcases for the trip.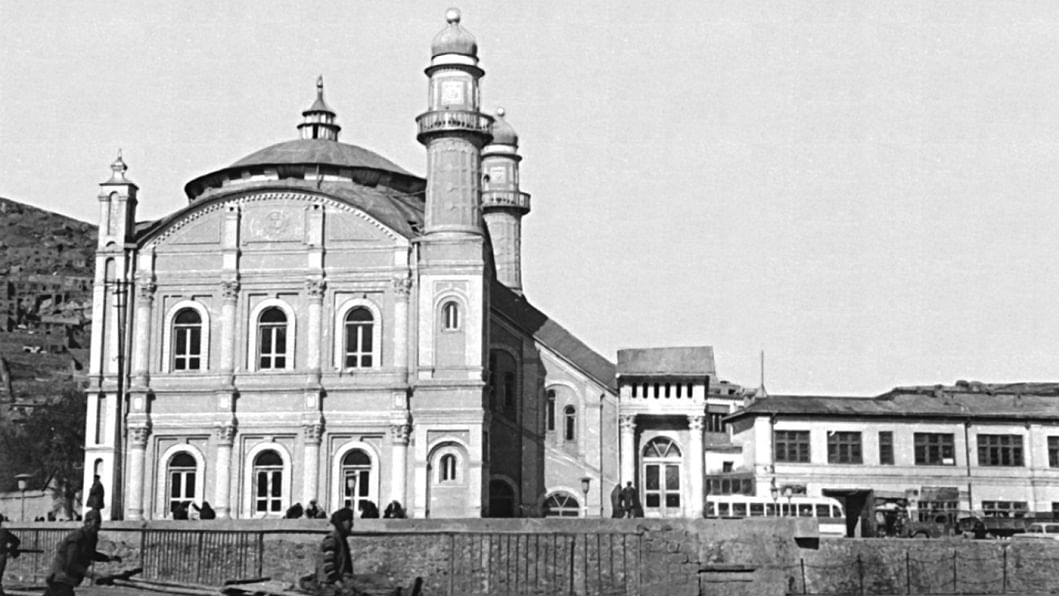 On December 17 we began our journey at 3am from Islamabad in a large, old Chevrolet with a Pathan driver and his helper. It was a beautiful night with a clear sky and full moon. It was cold and we had dressed accordingly. We sped along the known highway towards Peshawar, only 90 miles away. 
After about three hours we went past the historic Attock fort and crossed the strategically located Attock bridge in the morning. By then we had left Punjab and entered the then North West Frontier Province (NWFP). Soon we were in Peshawar city and went by many a familiar sight. After a short ride we were lodged at a safe-house in the outskirts of the city in a village for rest and lunch. It was already noon.
At 3pm we started to move again and heaved a sigh of relief once we left the directly controlled Pakistani territory and started cruising down the semi-autonomous tribal belt. Our car hurtled endlessly on dirt roads with potholes. Finally we arrived at a rubble strewn valley ringed by awesome mountains and saw fortified mud houses with high walls and watch towers. Everyone here was armed with a rifle. Our car came to a stop in front of a house with a big, crude wooden door. The house belonged to an important tribal chief, we were informed. We were ushered into an outhouse within the courtyard of the fortified compound by a group a friendly Pathans and treated to some welcome tea. It was already 4 pm in the afternoon. We were lodged here for the night.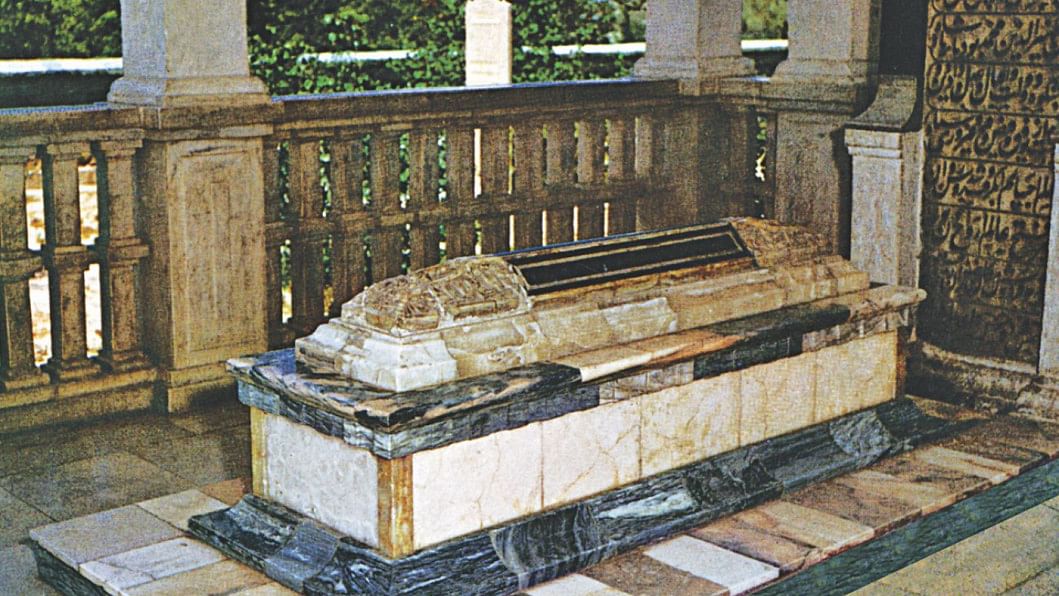 Next day around 6pm over a simple diet of Naan roti (unleavened bread) and tea, we left with a new group of Pathan guides in a car and arrived at a hamlet in the back of the Landi Kotal bazaar. Here we were to rest for a while and wait while the mule-train was brought in for our real journey ahead through the heights, that is, unchartered routes to Afghanistan. We whiled away the time leisurely gossiping and smoking cigarettes. 
It was now almost 9 pm. The night sky was splendidly azure and clear. There was a full moon. It looked radiant and spread a brilliant effulgence all around. We could even make out the mud houses that dotted the rocky terrain in the distance. The star spangled sky seemed to promise us an auspicious journey ahead. The air was cool and crisp. I took it all in, lungs full of it. It energised me. I told the others to do the same. It would dispel fear and negative thoughts, I said. Then very strangely, there came a sweet fragrance wafting in the cold breeze from nowhere. It seemed heaven sent. I assured myself that nothing could possibly go wrong from here on, Insha'Allah!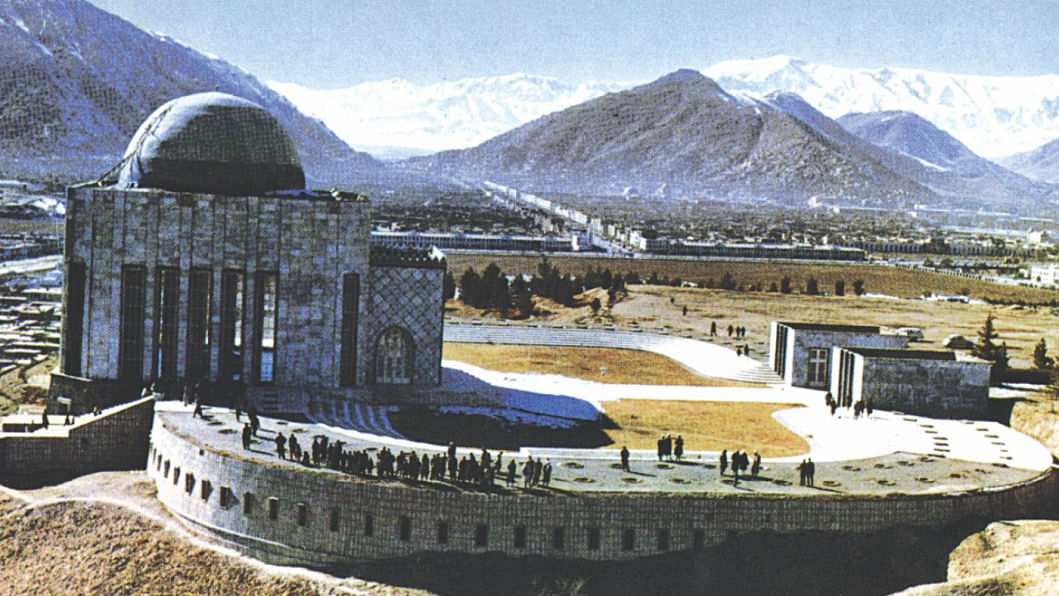 The motions for the actual journey started at around 10pm. There was feverish activity amidst much haranguing and cursing by the Pathans. We were hauled up on a mule each with our luggage, after which we were tightly strapped to the mule back with thick ropes. We had four guides in all. For the next four hours we traversed through undulating landscapes, scaled precipitous craggy heights, went down into valleys and barely made it through mountain sides with mule tracks of minimal width. All around us were deep ravines and gorges. Just a little slip would have sent us tumbling down to our inevitable deaths. No one could have retrieved our mangled bodies.
Around 3am, we were told that we had arrived on Afghan soil in Kandahar. We were jubilant. We cheered lustily, thanked the Almighty and shook hands with our guides. Slowly, we descended down a valley with looming mountains all around and stopped at a low grubby shack for rest and some sleep. At around 7am in the morning a battered microbus arrived along with a driver and helper. Our onward journey to Kabul would require eight hours, we were told. We left the valley and hit the road to Kabul.
We travelled on roads through rugged mountainous terrain. The vegetation all around the valleys and lowlands had withered away in the intense cold. It was a bleak, barren and monotonous landscape. The few trees that were there displayed bare branches and gnarled roots. They stood like mute sentinels along the way. It had not snowed yet. From the looks of the villages, hamlets and people it soon transpired that we were in a very poor country. King Zahir Shah was then the absolute monarch. The kingdom was a feudal state. Much of the country seemed to be frozen in the medieval age. It was the first kingdom that I visited.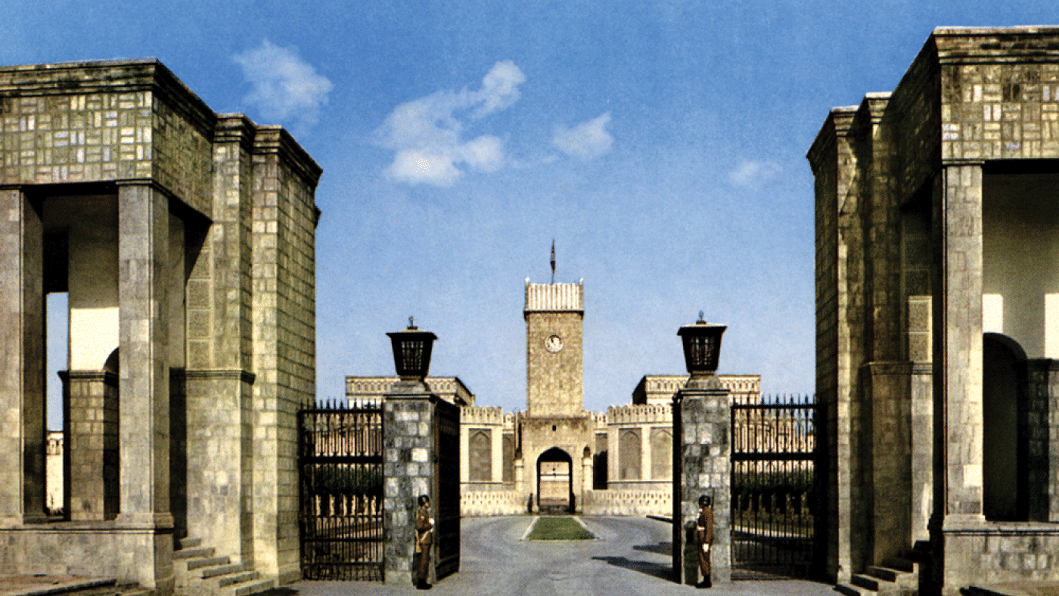 Closer to Kabul we started to descend from the Hindu Kush mountain chain. There were scary hairpin bends where our driver would suddenly swerve and careen dangerously close to the precipice, sending a shower of dust, diesel smoke and pebbles below. It made us dizzy. We closed our eyes and cringed every time he did so. There were awesome deep ravines and gorges that we passed by with the river snaking in between like a giant serpent.
At around 4pm we entered Kabul, the historic capital of Afghanistan, located high up on a narrow valley between the Hindu Kush mountains. We stopped at the Indian embassy, was kindly attended to by a young Sikh official who then patiently completed all our formalities. We did not realise then that our stay would be a long wait of 22 days. Next, we were taken to a makeshift hotel pompously named Regal. We were lodged together in a fairly large room with an "ancient" fireplace and mock French windows. By then it was 6 pm. 
In the days to come, I along with our hotel manager Raza and friend Bitu, extensively toured Kabul, even in the extreme cold weather after a heavy snow fall. Some of the places I visited in brief are as follows:
Arg-e-Shahi (Citadel of the King) or Royal Palace in Kabul now the Presidential Palace, which had a most imposing, stately presence. I had never seen so grand a modern palace before. It is built on a vast area of 83 acres in the affluent neighbourhood of Wazir Akbar Khan. 
On a cold sunny day, I visited Bagh-e-Babur or the "Garden of Babur" which houses his grave. Babur was the first Mughal Emperor of Hindustan (India). The garden is located on the slopes of the Kuh-e-Sher Darwaza, southwest of the old part of the city. 
The Bala Hissar is an ancient fortress located in the city of Kabul. It sits to the south of city centre of Kabul and at the tail end of the Koh-e-Sher Darwaza mountain chain.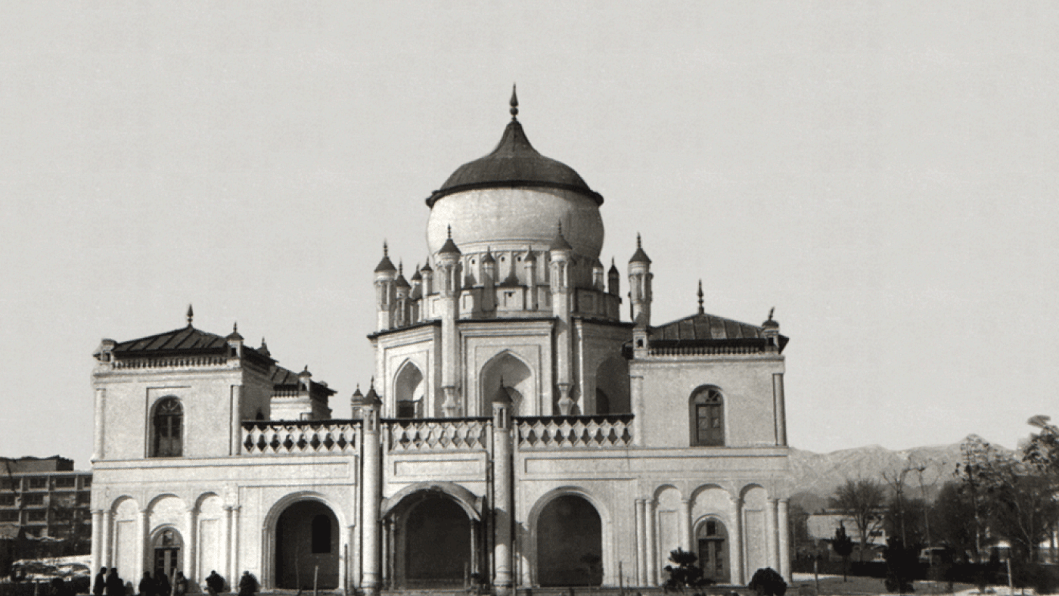 In the central part of Kabul is located the Zarnegar Park, desolate in winter, with the quaint mausoleum of Amir Abdur Rahman Khan, an interesting edifice, an amalgamation of Anglo-Saracenic styles.
The imposing black marble mausoleum of King Nadir Shah sits high on a hilltop overlooking East Kabul at Teppe Maranjan. The Kabul Museum had an impressive and a most important collection of ancient artefacts of central Asia going back several millennia.
To get to downtown or the business district of Kabul we had to daily pass by the Pul-e-Khishti mosque. It is the largest mosque in Kabul and beautifully decorated with blue mosaic tiles. Occasionally, I also had to pass by the Shah-Do Shamshira mosque located towards downtown Kabul along the edge of the Kabul River. It is a curious looking edifice with an unusual design for a mosque. It features multiple levels and facades designed in the Italian baroque style. 
I also saw the Darul Aman and Tajbeg palaces, the mausoleum of Taimur Shah Durrani, the Burj or watch tower of Bacha-e-Saqqa, Murad Khane and also stopped at Share Naw, Hajary Najary, Arch of Triumph/Paghman gardens, Bach-e-Bala and more. 
Contrary to our preconceived notion, the many Afghans we met during our long stay in Kabul, were surprisingly a soft spoken and courteous people. We departed from Kabul for New Delhi after a memorable stay on January 8, 1973, by Ariana Afghan Airlines for our onward journey to Bangladesh.
---
Waqar A. Khan is Founder, Bangladesh Forum for Heritage Studies.
---
Follow

The Daily Star Opinion

on Facebook for the latest opinions, commentaries and analyses by experts and professionals.
To contribute your article or letter to The Daily Star Opinion, see our

guidelines for submission

.
---