Glimpses of Netaji in East Bengal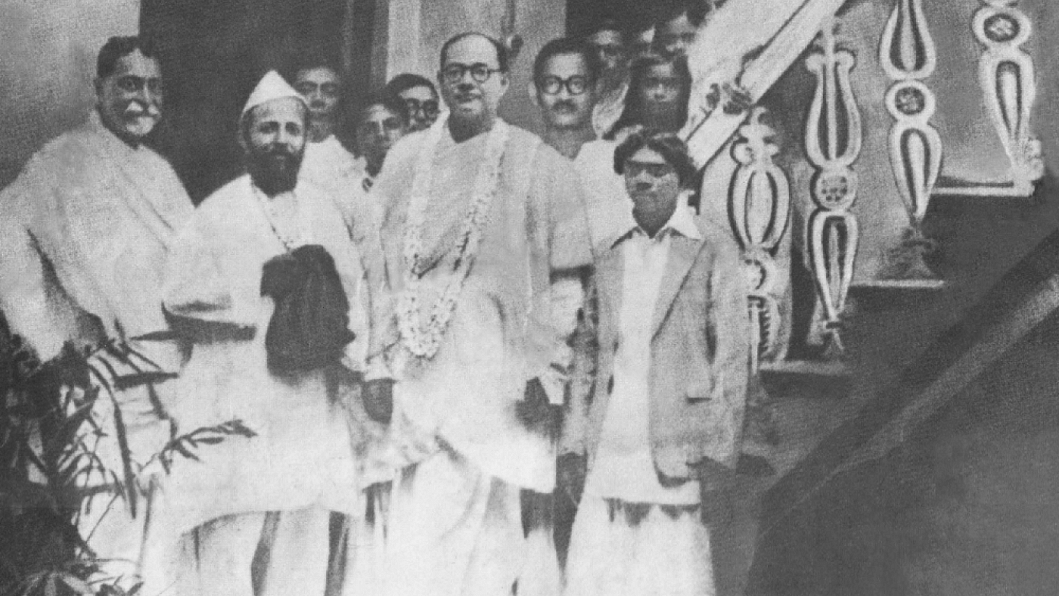 I had written on Colonel Gurbaksh Singh Dhillon (1914-2006) of the Indian National Army (INA), in an article published in The Daily Star on June 19, 2017 entitled, "A Letter from the Tiger's Den." In it I had also mentioned the legendary Netaji Subhas Chandra Bose (1897-1945?), who hailed from Bengal and the INA. In continuation of the same topic as well as in passing, I wanted to add for the readers of this newspaper that in the infamous first INA trial held in 1946, at the historic Red Fort in Delhi, where a special British military tribunal (courts-martial) accused three prominent military commanders of the INA, with high treason, the defendants were nonetheless allowed to be represented by their Indian defence lawyers, which included amongst others the Congress stalwart Pandit Nehru and the eminent lawyers Bhulabhai Desai and Tej Bahadur Sapru. The defendants were also allowed to plead for themselves, if they so desired. Consequently, what emerged is perhaps two of the finest, most eloquently articulated arguments on the right to bear arms in defence of freedom. These two superb pieces of arguments at the trial—in particular, one by Bhulabhai Desai, the defence lawyer for the accused, and the other by one of the accused Col. Gurbaksh Singh Dhillon—are an explicit exposé of the illegality of British rule in India and hence the justification for Indians to go for armed rebellion. These are worth a read not only as important historical documents, but also for the sheer beauty of the moving words, espousing the fundamental values of human dignity and freedom. (For details, see the book Two Historic Trials in the Red Fort with a foreword by Pandit Jawaharlal Nehru.)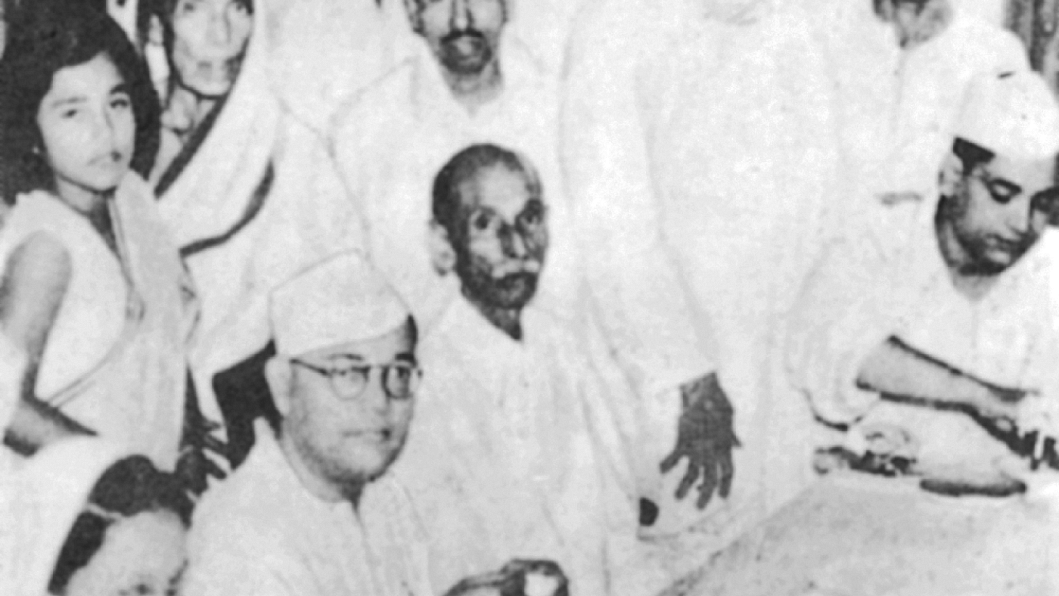 Two telling incidents in 1968—when I was a school boy in Islamabad, Pakistan—as they relate to Netaji Subhas Bose and the INA, are vividly etched in my memory. One day, as I was tossing a tennis ball in front of my house, it had rolled down the street to a chai ke dokan (tea stall), a shack, which had sprung up overnight at a construction site nearby for day labourers. Sitting on a crude wooden bench sipping tea in the stall were two middle-aged men in militia dress. There was something of the soldierly about them. While talking they would often glance at me, which made me uncomfortable. The ball had stopped at the feet of one of the men. The dishevelled man picked up the ball, held it up for me and beckoned affectionately, "Aao ball le jao" (Come take the ball). I hesitated for a moment and then crossed over to him. While handing over the ball to me he queried, "Bangal to nahin?" (Are you a Bengali?). For my age, I was rather tall, somewhat gangly, not dark enough, and with aquiline features, not the archetypical image of a Bengali held by most Pakistanis. "Yes, I am a Bengali," I told the man. He grinned and said in Urdu "Yes, I thought so." Then suddenly, as an afterthought, he told me that he had served in the INA under Netaji Subhas Bose and, fought the British Indian forces in Burma during the Second World War. Before joining the INA, he was held as a prisoner by the Japanese with the fall of Singapore. "Netaji, was a great man," he concluded wistfully with a sigh. He further said that he was from Punjab and worked as a car mechanic. He invited me to some tea, which I politely declined. We then bid each other goodbye. I recall that he made me feel so proud as a Bengali, that day. Sadly, he would be the first and last INA soldier I was destined to meet in my life.
The second incident concerns my Punjabi friend, whom I shall call X. In those days, X and I would often get into heated arguments over the state of economic disparity that existed between the then two wings (East and West) of Pakistan. Otherwise, we were good friends. One day, I called on X at his house in Rawalpindi. He was sitting on the lush green lawn with his father, a rusty old Punjabi colonel of the colonial vintage, complete with an intimidating handlebar moustache, which could lend him, when not smiling, a fierce countenance. With his ruddy complexion, bristling whiskers, hazel eyes and brisk military mannerism, he managed to look and act deceptively like the spitting image of a retired British army officer of the old school.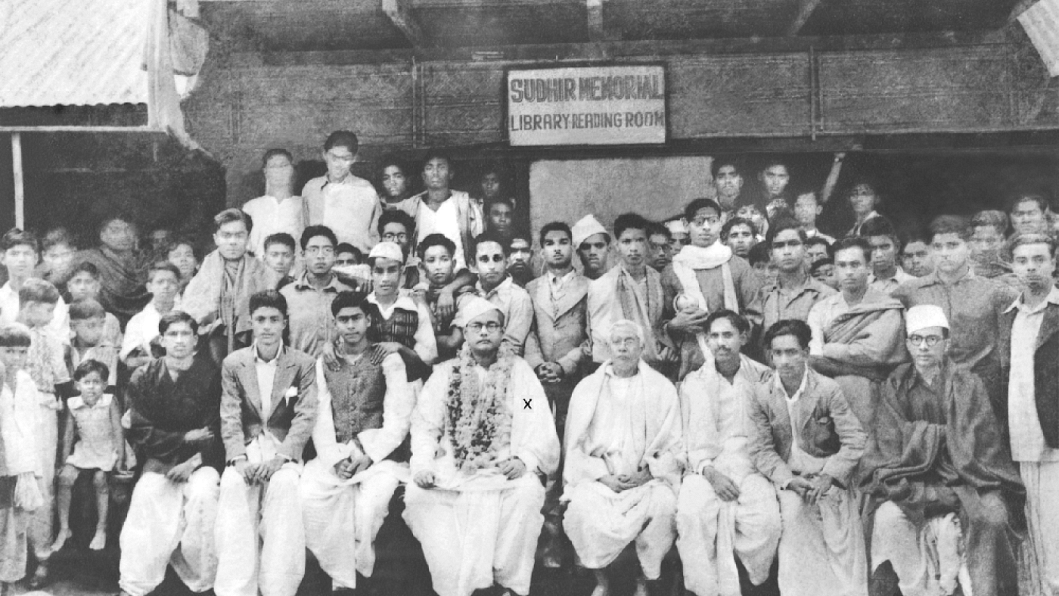 X's toothy grin alarmed me that some mischief was afoot. He was a prankster. With an arm around me he turned to his father and said, "Daddy, Waqar here is a great admirer of Subhas Bose." I swallowed hard. The colonel quipped, "Is that so, my dear boy? Come sit beside me." He paused for a moment as if in reflection, sipped his tea and then with a sudden flourish of magisterial finality said, "Well, you see Waqar, you must realise that Subhas Bose was not a military man, therefore, he lost." However, upon seeing my discomfiture, the colonel quickly added, "But son, I must say, he was a brave man. I myself served in the Burma front and fought against the Japanese and possibly Subhas's chaps, too." I had experienced two diametrically opposite perceptions of Netaji, one from an ordinary Punjabi Muslim, a former INA soldier, which was one of deep adulation for Netaji and who had fought to free India from British colonial rule but failed and, the other from a King's commissioned officer, also a Punjabi Muslim, who had fought in WWII to preserve British rule in India, and who was prejudiced enough to dismissively point out that Netaji was not an army man, but essentially a civilian.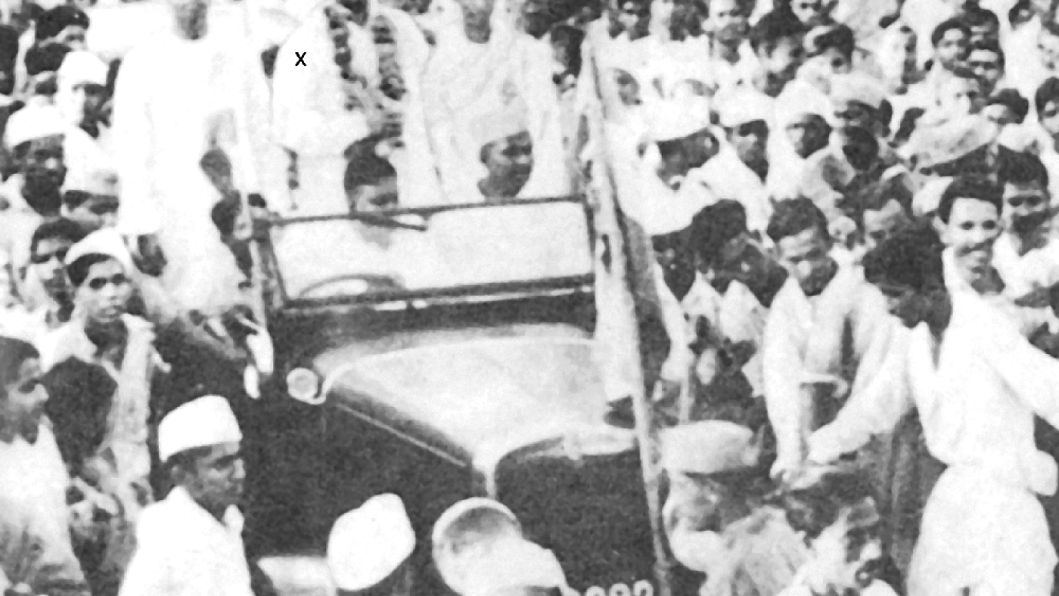 In hindsight, it surprises me that the old colonel seemed so blissfully unaware of modern military history and the many changes that had taken place in the evolution of warfare and strategies, especially with the advent of the successfully run people's guerrilla warfare in the 20th century. And, that he still continued to think of wars solely in terms of the traditional, that is, the conventional ones to be fought by professional soldiers only.
Now, while researching the life of Netaji Subhas Bose and the INA, I came across some rare photographs of his visits to East Bengal (now Bangladesh). These photographs were taken in Narayanganj, Dhaka, Madaripur, Sylhet and Barisal. With the exception of a single photo taken in the 1920s in Dhaka, the rest are of Netaji's last visit to East Bengal in May, 1940. There had to be one of Chittagong, too, I thought. But to my disappointment, I was not lucky enough to find one. However, I was filled with pride when I came to learn that Netaji's last public meeting in British India, before his daring escape in disguise from his Elgin road house in Calcutta to Kabul, Afghanistan, was held right here in Dhaka on May 20, 1940. Netaji, had come to East Bengal to deliver a series of impassioned, fiery public speeches advocating self-rule for India. These public meetings were held under the aegis of the Bengal Political Conference. By this time Netaji had quit the Indian National Congress having parted company with Mahatma Gandhi. After his resignation as President of the Congress he was determined to resort to an armed struggle with the help of the Axis powers during WWII, to free India from British rule. The rest, as they say, is history.
---
Waqar A. Khan is Founder, Bangladesh Forum for Heritage Studies.