COMING BACK HOME
How expatriate Bangladeshis can serve the nation and what they should expect from their motherland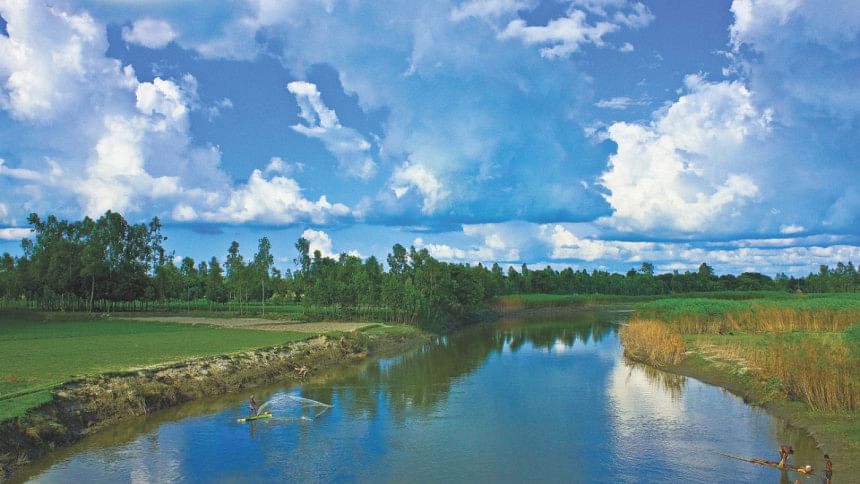 Diaspora communities have always been a powerful force for nations, and the search for a better life has made them larger than ever. In 2015, 244 million people lived outside their country of origin—that's 3.3 percent of the world's population. If they were a nation, it would be larger than Japan or Brazil. There are more Chinese people living outside China than there are British people in England. More than 20 million Indians are spread out all over the world. Small ethnic groups are finding home in the unlikeliest of places—West Africans in Southern China, Lebanese in West Africa, Japanese in Brazil, and Welsh in Patagonia. 
The most obvious way in which migrants repay their homelands is through remittances. In Lebanon, Lesotho, Nepal, Tajikistan and a few other places, remittances are more than 20 percent of GDP. Bangladesh is not far behind. Eight to nine million Bangladeshis are estimated to be living and working overseas. Last year, migrant workers sent home USD 15.31 billion in remittance, one of the highest in the world. 
Diaspora helps foster ideas. An increasing number returns home with skills, contacts and an understanding of how things could be done better. For instance, China's tech industry is dominated by "sea turtles" (Chinese who have returned after living abroad). 
Expatriate Bangladeshis want to do more. And increasingly, a lot of them are giving back by setting up a business or getting a job in a university. Is the country doing enough to welcome them? 
Didar Islam has mixed feelings. Trained at BUET and University of Florida as an electrical engineer, he lived the American dream for fourteen years, designing chips for portable power devices. In early 1996, he designed the first single chip radio in the world called QWIKRADIO which earned him 10 US patents. In 2009, on his mother's request to do something for the country, the talented engineer founded a company in Dhaka, called SOLARIC that produced the world's first and only utility level solar home system. 
"We have to address the three "I"s—infrastructure, investors and interaction," he says, "It would be possible to overcome the shortcomings of infrastructure to a great extent if the slogan of a digital Bangladesh is materialised.  There should be a one-stop online solution to conduct name search, pre-registration and process applications for permits and licenses. After coming back from the US after 15 years, I found it difficult to interact with the stakeholders—government bodies, banks, NGOs and others." 
These are the basics. What does the bigger picture look like? Didar Islam says, "There is no investors' community here. You have two options: either use your own money or attract investors from abroad.  But an outsider investor will not come only by looking at me. He will consider the country's portfolio. The government is trying hard to attract FDI. It should work harder to improve the country's image."  
The government established the Probashi Kallyan Bank in 2010 with a view to providing collateral free loan to workers and encouraging them to invest in the country. "But it does not have sufficient capital because it is not functioning as a regular bank," says Kazi Abul Kalam, a Joint Secretary at Ministry of Expatriates' Welfare and Overseas Employment. "The bank started with a capital of Tk 100 crore. We are asking the ministry and the Bangladesh Bank to let it function as a regular bank." Didar Islam, the entrepreneur, believes the bank is a good initiative for low skilled migrant workers but has no bearing on big investment.
Kazi Abul Kalam, the Joint Secretary says, "The ministry mainly works with low-skilled, short-term migration. Board of Investment, Ministry of Finance, Ministry of Labour, Ministry of Foreign Affairs and all other concerned ministries and departments should form a committee to look into how Diaspora can be brought into the main stream."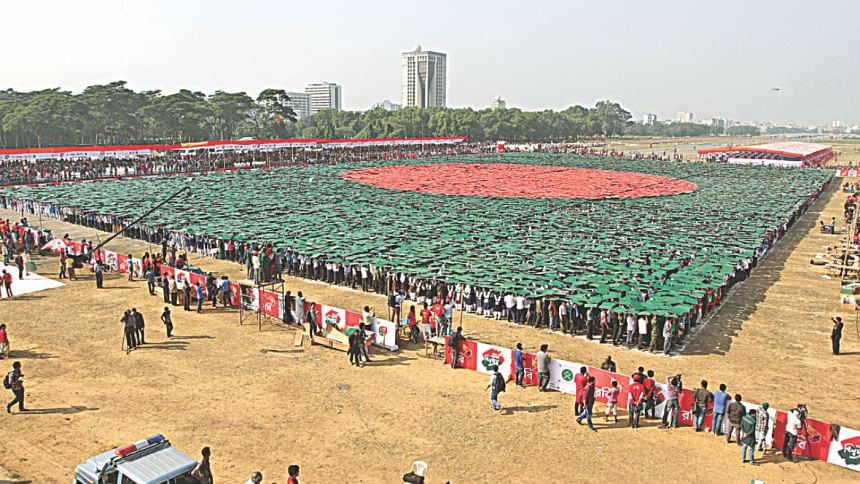 Sometimes it is simple understanding that is missing as in the case of Khadem Mahmud Yusuf, a US educated electrical engineer who worked in the Silicon Valley for 11 years. Like Didar Islam, he too responded to a higher calling, came back home and started a company called Bangladesh Petrochemical Company Ltd In 2012 that recycles plastic bottles. What did he go through trying to set up an environment-friendly company in Bangladesh?
 "It took me a year to get all the necessary permits and licenses," he says. "I had brought some equipment from the US. When I went to get my company registered, the authorities wanted to see the LC and purchase order. It took me a long time to convince them that things are much simpler in the US; you just use your card to buy something. Some of the hurdles still exist after all these years."  
Things have improved, according to Nabhash Chandra Mandal, Executive Member (Additional Secretary), Board of Investment. "Since 2010 we have made our regulatory services available online. We have also simplified the registration process. Non-Residential Bangladeshis (NRB) are entitled to the same facilities as foreigners. At the Shahjalal International Airport BOI has a booth. All the relevant ministries have a desk officer in BOI. We do not keep anything pending here." 
Contribution is always measured in terms of investment and remittance. How about knowledge? Dr Adnan Morshed, Associate Professor, School of Architecture and Planning at Catholic University of America, and member of Bangladesh Development Initiative, a US-based premier research and policy advocacy group says, "The primary focus should be on knowledge-sharing. In today's competitive world nothing is more valuable than a brilliant idea. The belief that knowledge-sharing could be done with a two-day conference is a myth. The government and the private sectors should invest in creating expanded spaces of engagement between locals and expats. For instance, there could be year-long positions for expats in various public and private organisations, so that the effect of the expat's work could be lasting. BRAC University has recently hired a VC who has been a distinguished professor at an American university. Bangladesh Telecommunication Regulatory Commission (BTRC) has done the same recently." 
Universities should take the lead when it comes to sharing knowledge.  Taher M Saif, Gutgsell Professor of Mechanical Science and Engineering at the University of Illinois at Urbana-Champaign and lead investigator of a research team that invented the biological robot or 'biobot' says, "Bangladeshi Universities produce some of the best talents in the world. Just like we have large complexes and buildings for manufacturing garments, may be one day we will have a few such buildings equipped with advanced scientific instruments where our scientists and engineers take their part in carving out the future of humanity. Our Universities and our government can invest towards such a dream, our expats and locals can inspire our new generation to reach this dream. Technical institutions, such BUET and MIST, can take leadership roles in fostering dialogues between Bangladeshi scientists and engineers from all over the world to identify the key technical challenges in reaching these overarching goals."
Bangladesh is a land of problems. Bangladesh is also a land of opportunities.  Didar Islam says, "A sizeable market and a middle income population have emerged. The local market can become the hub for R&D. And it gets expanded to other countries." 
Trust matters, especially in emerging markets where the rule of law is weak. So does knowledge of the local culture. That is why so much foreign direct investment in China still passes through the Chinese Diaspora. Didar Islam says, "If a senior manager at Intel who is a Bangladeshi requests the VP to start some R&D in Bangladesh, he is more likely to trust him than a government official. Indians have done it very successfully. As for me, I never regret coming back. I have developed something here, sold it in the local market and now am exporting to 10 countries. What could be better than that?" 
A lot of work needs to be done.  Experts suggest floating a 'Diaspora Bond' to bring together capital, giving them tax breaks and making the process of dual citizenship less troublesome and time consuming. The government gives some of them CIP status.  Mohammed Abul Basher, President of Bangladesh Association of International Recruiting Agencies (BAIRA), says, "Many scientists, doctors and engineers who are doing very well in developed countries have earned their basic education with taxpayers' money in Bangladesh. We request them to remember their homeland.  The government should also create opportunities for them so that they can participate in realising the vision of the prime minister." 
I was abroad for a long time. I always felt that Bangladeshis may be far away from home physically but mentally they still live here. Dr Adnan says, "Often expats live in double exiles: first, from their country of birth and, second, away from the mainstream of their adopted country. Expats must live and thrive in a world of connectivity, rather than in false cocoons of sentimental comfort." 
The US comedian Bob Hope once said that if he had to lay an egg for his country, he would do it.  
While that may be a little too much to ask, the message is clear enough. 
The writer is a member of the Editorial Team at The Daily Star.