ICT Division, Facebook and Bloodman join forces to save lives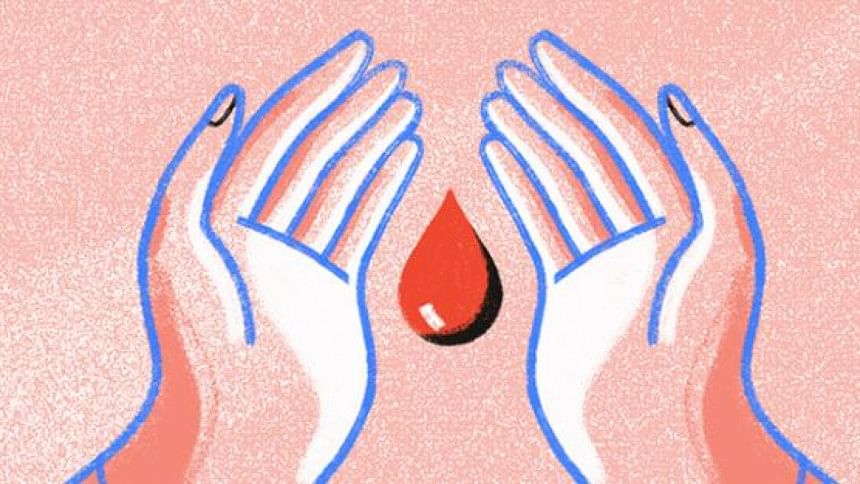 The Information and Communication Technology Division has partnered with Facebook and a local blood bank -- Bloodman Bangladesh -- to promote the use of technology for better access to safe blood to save lives.
Most blood banks in Bangladesh have been experiencing blood shortages since late March due to the Covid-19 pandemic that restricted people's movement, but such a service is essential in saving lives, said officials concerned.
"It is still a struggle for people to get access to safe blood in Bangladesh. In a country with a population of over 160 million, the key challenge in this space is a lack of communication between seeker and donor," said Sahariar Hasan Jisun, founder and chairman of Bloodman Bangladesh, in a virtual discussion yesterday.
Last week, ICT Division wrote a letter to the health ministry seeking its directives to the hospitals so that they use the Facebook blood donation feature to ensure quick blood donations.
Jisun said Facebook made finding donors easier, including donors for platelets for dengue patients and plasma for Covid-19 patients. Bloodman can provide training to the hospital staff for using the Facebook feature in collecting blood from the nearest blood donors at the earliest.
ICT State Minister for ICT Division Zunaid Ahmed Palak lauded Facebook and Bloodman for their social initiatives to connect blood donors and seekers. It is also one of the fastest and easiest ways to let donors know of critical blood needs in areas outside of Dhaka.
"I strongly encourage everyone to take part by signing up to be a donor on Facebook or encourage someone to donate on your behalf to ensure that everyone, everywhere can access safe blood," he said.
Palak said ICT Division can offer financial help to make sure that hospitals get training on use of Facebook blood donation features.
Shelley Thakral, head of policy programmes, South and Central Asia at Facebook, said, "We are committed to bringing people and communities together through our platform."
"The global pandemic has been a strong reminder that it is more important than ever to sign up to be a blood donor on Facebook, stay up-to-date about local blood needs, learn about safe ways to donate blood in your community and inspire others to give back by giving blood."
Anyone can register as a blood donor on Facebook, clicking http://facebook.com/donateblood, she said.