All the signs pointed towards an Australia-India final but it was not to be as the World Cup decided to break millions of hearts while energizing millions of others. This is because no matter the outcome of the final tomorrow, this World Cup will see a newly crowned champion in either England or New Zealand.
The tournament is on the precipice of a thrilling conclusion and this has everything to do with the how unpredictable the mega event has been so far. Sure, the top four sides which made the semifinals were expected to be there but the circumstances in the run up were not so predictable.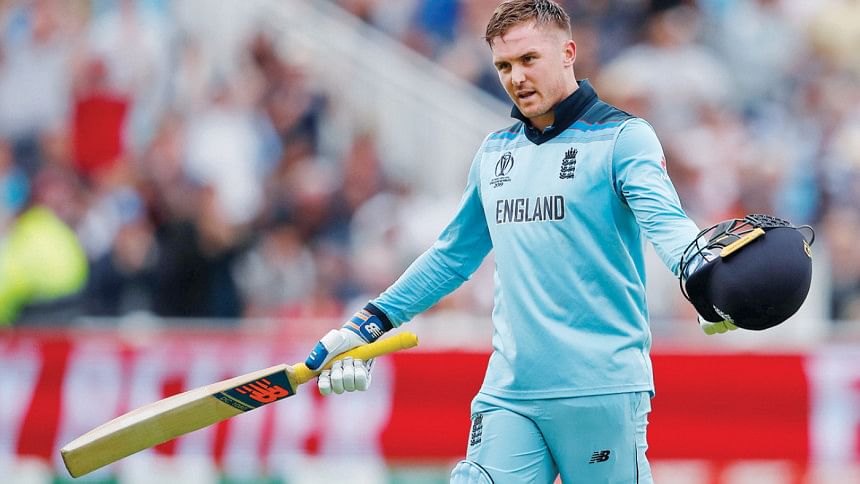 Cricket is a funny old game and it was this quality which in the end led to New Zealand and England making it through to the final of the World Cup at the expense of favourites India and Australia.
However, Australia losing a World Cup semifinal, and the manner with which they lost it, was perhaps the most unnatural thing that happened in this World Cup. Since the inception of cricket's showpiece event, the Aussies have made the semis in 1975, 1987, 1996, 1999, 2003, 2007 and 2015 and while the 1999 semifinal ended in a draw with South Africa, Australia scraped through to the final courtesy of a win against the same opponent in the Super Six stage. Australia won on each of those occasion, that is until they met England on July 11 at Edgbaston.
England rolled over Australia like they have never been rolled over before; not in a major tournament at least. Perhaps the rot started right at the top, when Jofra Archer and Chris Woakes gave Australia an early scare but those who truly know how the Aussies fare in big matches would only have seen it as a hiccup and nothing else. Just as was expected, Alex Carey and Steve Smith were soon at hand to turn things around with a 103-run partnership.
In so many instances, Australia returned to the driver's seat from precarious positions and so, it was almost disconcerting that Adil Rashid struck twice in the same over to leave Australia at 118 for five.  Glenn Maxwell and Smith were still there but then Archer struck with a slower cutter and despite a valiant knock from Smith, Australia kept losing wickets and the innings never took off as the side finished on 223.
Such is Australia's fighting spirit that they usually make below-par totals look good. Add to that the pressure of a World Cup semifinal, England did not have the upper hand, lest we forget Australia's Mitchell Starc and Pat Cummins, both of whom have taken wickets at will in the ongoing tournament. It all looked set for a competitive game until Jason Roy and Jonny Bairstow set the tempo with a perfect start.
Australia are known for how they sweep the floor with their opponents in the late stages of the tournament, having emphatically defeated an in-form team in four World Cup finals over the last five editions of the tournament. This time they were receiving end as England did to them what they usually do to other teams. Aaron Finch has been a strong leader for Australia at this World Cup. His aggressive captaincy was commendable, especially with the way he attacked with Starc and Cummins whenever he needed wickets. Starc, the most fearsome bowler at this World Cup, was expected to keep Australia in contention but in this pivotal game, he came up short. Jason Roy's strokeplay set the table and England feasted, even on Starc as the left-armer went for 70 in nine overs. He bagged Bairstow after England had crossed 100 but the game was well and truly over even after Roy was dismissed after a stormy 85. The impetus of Roy's innings saw Joe Root and Eoin Morgan finish it off in style.
It was not easy to put a finger on where Australia had gone wrong. Ahead of the World Cup, they had not shown spectacular form but when the tournament began, they were the best as a unit. They gelled under Finch and key performers turned up when needed. In their most dire moment, Australia were found to have nothing up their sleeves this time around, an occurrence that has never happened before at this stage. The World will see a new champion on Sunday but how helpless Australia looked as they edged towards defeat last Thursday will possibly be the wackiest thing the 2019 World Cup offered.