How migrant workers become human trafficking victims in Taiwan
Strolling in narrow alleys near Taipei's famous Huaxi Street Night Market, it is not difficult to spot lone girls here and there. It just takes a knowing look before they initiate an approach to solicit your business. Let her lead the way and you arrive at a brothel, where girls are called in one by one for your choosing.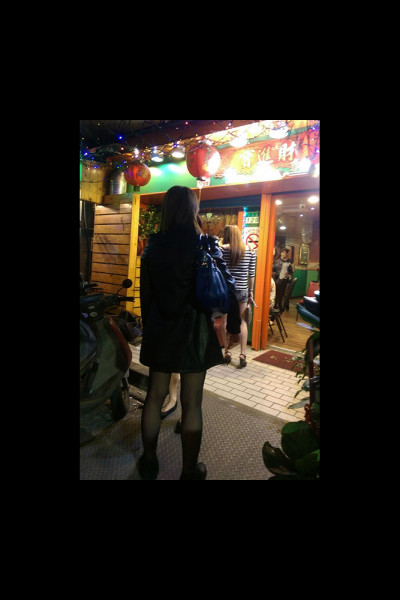 A willing seller and a happy customer make a trade, but the seemingly smooth transaction belies one of the most sinister phenomena in modern civilization – human trafficking.
If you pay attention, you'll find a number of these prostitutes speak Mandarin with accents or speak Southeast Asian languages to one another. Chances are high that some girls are victims of human trafficking.
The number of missing foreign workers has climbed over the years and peaked at some 40,000 last year, making up nearly 8 percent of all foreign workers in Taiwan, according to the Garden of Hope Foundation, a non-profit women's rights advocacy group.
The majority of human trafficking victims in Taiwan come from overseas. Driven by poverty and seeking a better quality of life, workers from Vietnam, Indonesia, the Philippines or Thailand's hardscrabble land come to Taiwan for better paying jobs.
Migrant Workers' Plight
The mercantile system that enables worker migration in Asia is established via brokers. Migrant workers are charged brokerage fees twice: once by an agency in Taiwan and once in their home country.
Taiwan's brokers charge NT$60,000, which migrant workers pay in monthly installments over a three-year period. Back in their home countries, brokerage fees vary, but Vietnam reportedly has the price tag of between US$5,000 and 7,000 (about NT$15,000-21,000). Brokers in the Philippines allegedly charge 85,000 Philippine pesos (about NT$59,200).
The staggering brokerage fees, along with plane tickets, loan interest and boarding expenses put insurmountable pressure on the already destitute. And oftentimes, the amount foreign workers can earn in Taiwan puts them a long way from realizing their financial objectives.
The Ministry of the Interior's statistics show that foreign laborers and spouses, numbering 552,000 and 43,000 at the end of 2014, respectively, are the main source of labor to the so-called 3D jobs (dirty, difficult, and dangerous) in Taiwan.
The dire working conditions have prompted some to find alternate options, such as wading into the sex industry. To make matters worse, once they run away from their original employment, they immediately become unlawful residents, as local regulations forbid foreign laborers from switching employers.
Endless Cycle of Exploitation
"When they inadvertently fall into this absconding status, there is essentially no way of escaping their plight or going back to their country," said Jasmine Bai, director of Taipei Women's Rescue Foundation.
Because of their illegal status, they are more afraid of the police than anyone else, yet they can't go home because they've shouldered the financial burden of a whole family and as a result they need to keep searching for work, said Bai.
Working in restaurants and hospitals for low wages did not help, Bai recalled of a victim that her organization helped in the past, so a friend from her hometown came along and referred her to a "high-paying" job.
With no better options, she entered the sex industry, but later found out that no matter how much her patrons paid, she only got a cut of NT$800 and the rest went to the boss.
She also had to pay a monthly rent of NT$12,000 and other daily expenses that the boss simply deducted from her earnings. In the end, the victim found she was earning less than she had done in previous jobs.
With illegal status and unable to speak Chinese, many of these victims dare not venture out to seek help, and so are trapped in an endless cycle of exploitation.
Others are simply duped into entering the sex industry from the beginning and are forced to perform acts they never agreed to. Faced with financial difficulty, unable to speak Chinese and with passport being withheld, they are unable to seek help and find themselves similarly trapped in this bitter exploitation.
Looking Forward
There is still hope. Taiwan is working hard to combat human trafficking and the Trafficking in Persons (TIP) Report has given Taiwan the highest Tier 1 ranking since 2010. Only South Korea has the same ranking in Asia.
Still, both the government and local human rights groups know there is more work to be done. Plans have been drafted to beef up the prosecution and justice systems to reduce cases of violation.
*Copyright: The China Post/Asia News Network