Why a Diabetic Shouldn't Skip Breakfast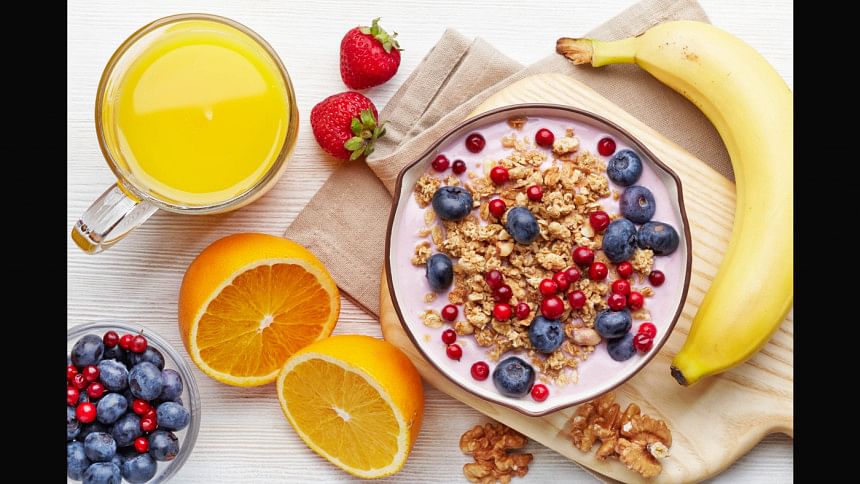 What Is Breakfast?
Breakfast is the most important meal of the day. Breakfast is the first meal we have after getting out of bed, where you are essentially 'breaking your overnight fast'.
The food you consume in the morning provides the necessary nutrients and energy to last you for the first half of your day. A balanced meal in the morning can provide you with many benefits to your health and wellbeing, and boosts your performance at work, school or even in your daily chores at home. If you skip it you are technically running on 20% battery charge, if you were an iPhone your brain would be sending you a "low battery" notification. By charging your brain you are providing your body with a good quantity of vitamins and minerals such as protein, carbs and fibre. With your brain fully charged you will be more efficient throughout the day and consume lower calories during lunch and crave an early dinner (another healthy habit).
The benefits of starting the day with a healthy breakfast, which can help individuals manage their weight and, for people living with diabetes, keep their blood glucose levels stable. This has immense significance in the lifespan of a diabetes patient.
Healthy Eating Begins with Breakfast
Associate Professor and Consultant of Diabetology and Endocrinology at Apollo Hospitals Dhaka, Dr. Ahsanul Haq Amin explains, "Diabetes is one of the leading reasons for anxiety about global health problems. This epidemic is increasing gradually compared to the past." Many people have questions about what to eat and what not during breakfast in diabetes, because the level of glucose depends on types and amount of food consumed. Changes need to be accommodated into a patient's diet plans according to the age, weight, and type of diabetes, lifestyle, profession, and workplace atmosphere of the diabetic. Eating breakfast is the secret to staying healthy. Recent observations show that a diabetic who skips breakfast seems to have problems in concentration, metabolism, weight balance, and cardiac health. Chief Dietitian of Apollo Hospitals Dhaka, Tamanna Chowdhury elaborates, "Regularly eating a healthy breakfast may help you to lose excess weight. Skipping breakfast will make you more likely to fill up on snacks high in fat and/or sugar before lunchtime." Many researchers believe that eating first thing in the morning may help a diabetes patient stabilize their blood sugar level, which then regulates their appetite and energy.
Dr. Amin further assures his patients that life can still continue normally through control, "Diabetes cannot be eradicated but it can be controlled. During controlled conditions the diabetic may feel as though they are completely healed, and can be active in daily life and routine. Additionally they can protect other vital organs (brain, heart, kidney, nerves etc.) from further damage through this diet plan. He further said, "The probability of a diabetic patient getting a heart attack is twice if not three times more likely than that of a normal person." Consequently Dr. Amin suggests the following rules for breakfast for a diabetic:
• Eat on time. The main meals of the day should be taken at morning, noon and night and at regularly scheduled times of the day. Do eat light food in the time between the larger meals. Do not be unfed for a long period of time. Try to keep the portion of food for each meal of the day the same.
• Eat carbohydrate foods that contain more fiber during breakfast. Food with more fiber such as green-leafs, salad, green peas etc. is more helpful as a snack than biscuits or bread.
• Avoid fat associated foods such as: oil, butter, ghee, cream, animal fat etc. Fried foods (paratha, haluwa, sweet, etc) increase both fat and glucose in your blood.
• Avoid sugar and food made by sugar (payeas, shemai, haluwa, sweet etc.)
• Consume less salt. Fully avoid the urge to add extra salt while eating, which is a common unhealthy habit in our community.
• Avoid Fast foods during breakfast (Burger, Hot Dogs, Pastry, Pizza, or even a sugary French Toast.)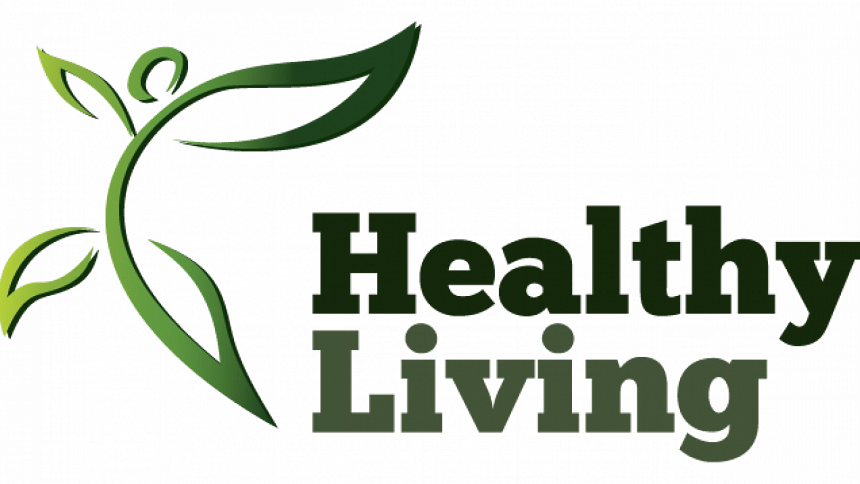 The Basics of a Healthy Breakfast
As the Chief Dietician of Apollo Hospitals Dhaka she has advised the following list of healthy breakfast items for a diabetic:
• Whole grains. Examples include whole-grain rolls, bagels, hot or cold whole-grain cereals, low-fat bran crackers, Roti and toast. These can now be regularly found at local bakeries and five-star hotels in Dhaka City.
• Lean protein. Examples include peanut butter, lean meat, poultry or fish, and hard-boiled eggs. This is also an important point for diabetics who workout and are looking to gain muscle mass.
• Low-fat dairy. Examples include milk, plain or lower sugar yogurts, and low-fat cheeses, such as cottage and natural cheeses. However, many Bangladeshis are unknowingly lactose-intolerant, therefore it is highly advisable to get checked before you continue to consume milk-based products.
• Fruits and vegetables. Examples include fresh or Dried fruits and vegetables, 100 percent juice drinks without added sugar, and fruit and vegetable smoothies. However an important point to make here is that depending on your type of diabetes you must consult your health physician, doctor, and or dietician to ensure that the fruits you are eating are safe for your health, especially if you are diabetic.
To prepare quick and healthy breakfast for diabetic patients that will help keep their blood sugar levels in control, stick to the following items:
• Cereal or oatmeal with non-fat yoghurt and fruits.
• Wholegrain toast made with banana spread and a glass of skim milk.
• Chira with bananas and yoghurt.
• Sweet grapes with the skin sliced open.
• Red Atta-Roti with boiled vegetables and a boiled egg (yolk-free).  
Now a day's diabetes has become a very common phenomenon in global human health. Most people take this slow killing long-term disease very lightly ("dud-bhaat") in society because the disease has become so common. Dr. Amin describes the nitty-gritties of the disease, "The majority of diabetic patients are affected by various long-term complexities. Uncontrolled long-term diabetes may lead to long-term illness, loss of organs, paralysis or even in advanced cases of ignorance - the possibility of death."
The guideline provided above will help you or your family member live a smoother life living with diabetes.
However the sad truth is children are not out of danger from this epidemic. Obese, overweight or even underweight children can be found to be diabetic and may suffer tremendously if gone undiagnosed. If you notice your child fainting often, see a doctor immediately. Discourage your child from eating breakfast in front of the television, because it increases the amount of food they consume and they develop a habit of literally not watching what they eat. Creating a healthy eating habit can also help speed up early morning pre-school routines. These healthy breakfast habits will be one of the vital lessons they carry throughout their life. Healthy eating begins with breakfast, and this gives you and your loved ones the chance to start each day with a healthy and nutritious meal, a habit that helps not only throughout the day but throughout your family's individual lifetimes, and for a loved one or you who is a diabetic it is twice if not three times as important.