Mental health in the workplace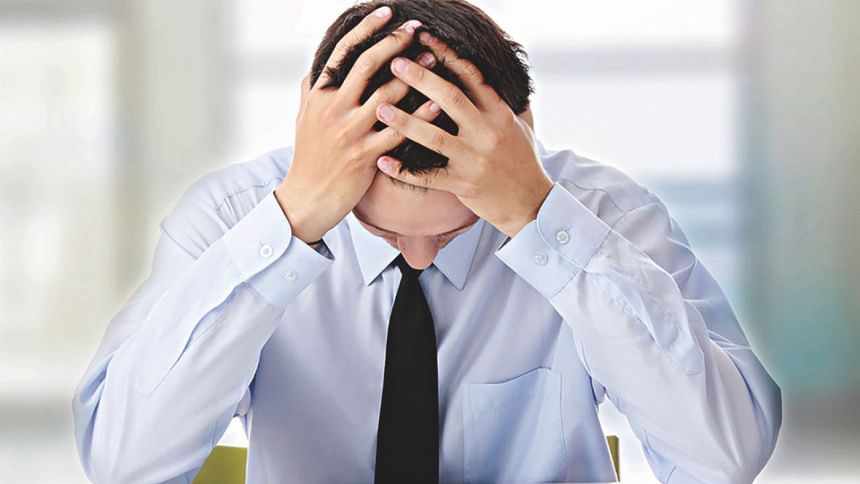 Globally, more than 300 million people suffer from depression, the leading cause of disability, with many of these people also suffering from symptoms of anxiety. A recent World Health Organisation (WHO) led study estimates that depression and anxiety disorders cost the global economy US$ 1 trillion each year in lost productivity.
Unemployment is a well-recognised risk factor for mental health problems, while returning to, or getting work is protective. A negative working environment may lead to physical and mental health problems, harmful use of substances or alcohol, absenteeism and lost productivity.
Work-related risk factors
There are many risk factors for mental health that may be present in the working environment. Most risks relate to interactions between type of work, the organisational and managerial environment, the skills and competencies of employees, and the support available for employees to carry out their work. For example, a person may have the skills to complete tasks, but they may have too few resources to do what is required, or there may be unsupportive managerial or organisational practices. Risks to mental health include:
♦ Inadequate health and safety policies
♦ Poor communication and management practices
♦ Limited participation in decision-making or low control over one's area of work
♦ Low levels of support for employees
♦ Inflexible working hours and
♦ Unclear tasks or organisational objectives.
Risks may also be related to job content, such as unsuitable tasks for the person's competencies or a high and unrelenting workload. Some jobs may carry a higher personal risk than others (e.g. first responders and humanitarian workers), which can have an impact on mental health and be a cause of symptoms of mental disorders, or lead to harmful use of alcohol or psychoactive drugs.
Creating a healthy workplace
A healthy workplace can be described as one where workers and managers actively contribute to the working environment by promoting and protecting the health, safety and well-being of all employees. A recent guide from the World Economic Forum suggests that interventions should take a 3-pronged approach:
♦ Protect mental health by reducing work–related risk factors
♦ Promote mental health by developing the positive aspects of work and the strengths of employees
♦ Address mental health problems regardless of cause.
The guide highlights steps organisations can take to create a healthy workplace, including:
♦ Awareness of the workplace environment and how it can be adapted to promote better mental health for different employees
♦ Learning from the motivations of organisational leaders and employees who have taken action.
♦ Not reinventing wheels by being aware of what other companies who have taken action have done
♦ Understanding the opportunities and needs of individual employees, in helping to develop better policies for workplace mental health
♦ Awareness of sources of support and where people can find help.
Interventions and good practices that protect and promote mental health in the workplace include:
♦ Implementation and enforcement of health and safety policies and practices, including identification of distress, harmful use of psychoactive substances and illness and providing resources to manage them
♦ Informing staff that support is available
♦ Involving employees in decision-making, conveying a feeling of control and participation; organisational practices that support a healthy work-life balance
♦ Programmes for career development of employees and
♦ Recognising and rewarding the contribution of employees.
Mental health interventions should be delivered as part of an integrated health and well-being strategy that covers prevention, early identification, support and rehabilitation.
Occupational health services or professionals may support organisations in implementing these interventions where they are available, but even when they are not, a number of changes can be made that may protect and promote mental health.
Key to success is involving stakeholders and staff at all levels when providing protection, promotion and support interventions and when monitoring their effectiveness.
........................................................
Source: World Health Organisation