Improving sexual and reproductive health and rights knowledge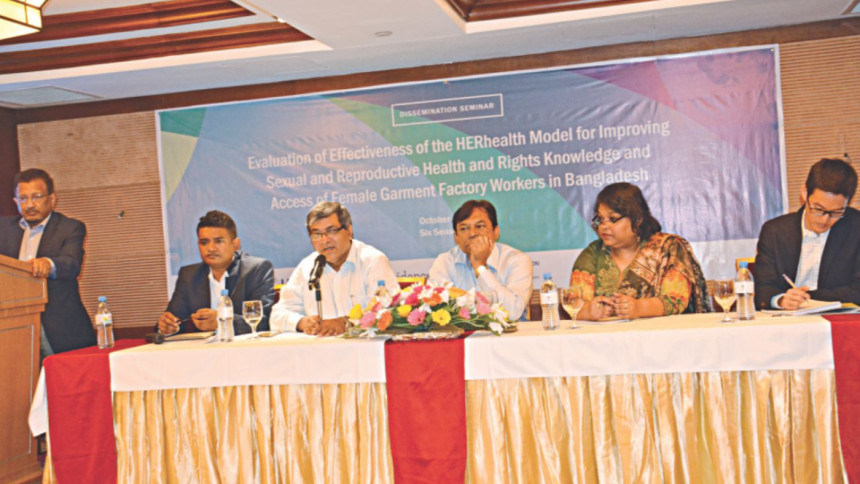 The Population Council has conducted a unique evaluation study titled "Evaluation of the Effectiveness of the HERhealth Model for Improving Sexual and Reproductive Health and Rights Knowledge and Access of Female Garment Factory Workers in Bangladesh" in Bangladesh to examine the effectiveness of the model. The dissemination of the study took place recently in Dhaka, says a press release.
The study found notable increases in Sexual and Reproductive Health (SRH)-related knowledge indicators (i.e. the risk period for pregnancy, safe sexual practices,menstrual hygiene, and SRH service delivery points) in HERhealthfactories.
Even after the HERhealth intervention, SRH service delivery point knowledge has decreased from 83%to 77% in HERhealth factories. This indicates an area in which HERhealth can make improvements in the future.