Dengue fear still looms over Ctg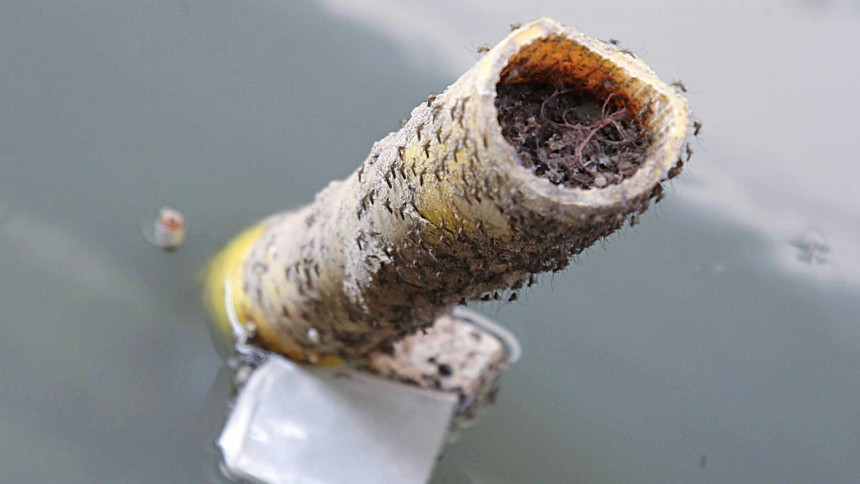 Residents of Chattogram are still dealing with the dengue menace even in November. This is not a regular occurrence, as the Aedes mosquito population starts to decline during the dry season.
This correspondent contacted a number of doctors specialising in medicine and paediatrics in different hospitals of Chattogram, and they said they were receiving a good number of dengue patients every day, which is quite unusual in November.
Many children are testing positive for dengue and several were brought to hospitals in critical condition, they said.
According to the Chattogram Civil Surgeon Office, in the current month, three succumbed to the disease in the past 18 days, while two of them died in a span of 24 hours in Chattogram city on Tuesday and Wednesday.
The two deceased are Saddam Hossain Al Quadri (35), a teacher at Gauchiya Tayabiya Sunniya Dakhil Madrasa in Sitakunda upazila, and Sabina Miraz (4) from the city's Bayezid Bostami area, said Dr Elias Chowdhury, civil surgeon of Chattogram.
Both died at Chattogram Maa-O-Shishu Hospital, he said.
Contacted, Dr Fahim Hasan Reza, assistant professor of the hospital's paediatric department, said Saddam died around 8:30pm on Wednesday, while Sabina died on Tuesday.
Dr Elias said 150 people tested positive for dengue in this year so far. Of them, one-third of cases were detected this month.
Of the 150, 62 were males, 42 females and 46 children, he said.
In the last year, only 17 people had tested positive for dengue in Chattogram.
Prof Sujat Paul, former head of medicine at Chattogram Medical College Hospital (CMCH), said construction sites in Chattogram, where water stays accumulated for a long time, and late onset of the dry season are to blame for the current situation.
A group of researchers from Chittagong University selected 57 spots from 99 city areas and started conducting a survey from July 5, said sources in Chattogram City Corporation (CCC). They submitted the survey report to CCC in August, where they said they found Aedes mosquito larvae at 15 spots.
CCC had already started a programme to destroy mosquito breeding grounds in July, said Morshedul Alam Chowdhury, deputy conservation officer of CCC.
Meanwhile, locals alleged that the CCC programme conducted every year is just for eyewash.
"We haven't seen any CCC worker come to spray insecticides in the last six months," said Sheikh Md Ledu, a resident of Rahattar Pool area.
Contacted, Prof Aniruddha Ghosh, head of medicine at CMCH, said the three to four days after recovering from fever is vital for dengue patients. Many patients think once the fever is gone, they are fully healed, but that is not the case.
No antibiotic should be taken without the advice of a doctor, he said.