5 ways to reverse memory loss, slow brain ageing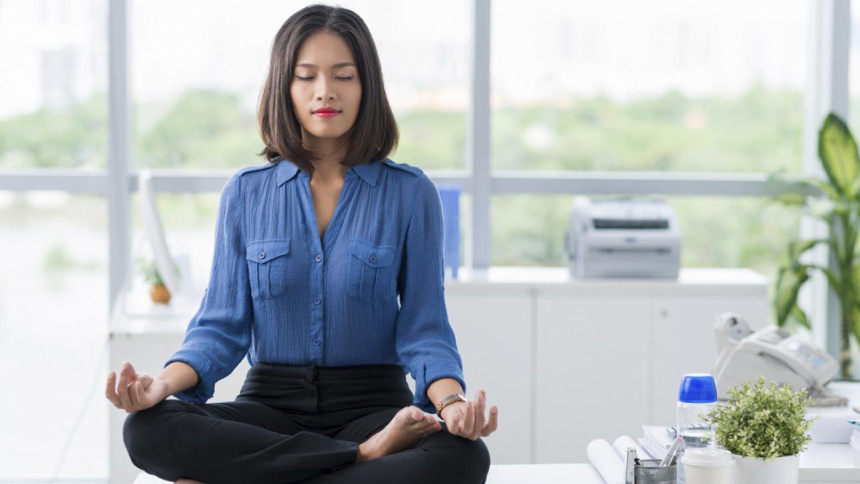 With age, loss of memory is almost inevitable. The brain, which is responsible for cognitive skills like memory, starts ageing as we grow older. It therefore becomes imperative that we keep it active, reports NDTV.
If you are looking for effective ways to prevent memory loss, here are some pointers.
Regular meditation
According to a study by West Virginia University in the United States, older adults who practice meditation regularly may have improved memory functions and better objective cognitive performance than those who don't. Moreover, these two functions are also key risk factors for Alzheimer's disease. Alzheimer's is a type of dementia that destroys your memory and also affects your thinking and behavioural skills. Researchers found that practicing 'Kirtan Kriya' meditation and engaging in music listening programme showed improvements in attention, executive function, processing speed and subjective memory function.
Explore your creative side
Experts believe that a range of activities can help keep your brain healthy. In a study done by Rosebud Roberts of Mayo Clinic in Rochester, people who participate in art and craft activities and socialise in middle and old age may delay the development of thinking and memory problems that often lead to dementia. "Our study supports the idea that engaging the mind may protect neurons, or the building blocks of the brain, from dying, stimulate growth of new neurons, or may help recruit new neurons to maintain cognitive activities in old age," said Roberts.
Peppermint tea
According to a study done by Northumbria University in Britain, drinking peppermint tea can improve long-term and working memory in healthy adults. For the research, the team randomly allocated a total of 180 participants to take a drink of peppermint tea, chamomile tea or hot water. The results showed that participants who took peppermint tea showed significant improvement in long term memory, working memory and alertness compared to both who took chamomile and hot water.
Complex jobs can help
Opt for more challenging jobs in order to protect your brain from mental decline, says a study done by a team of experts from Heriot-Watt University and the Centre for Cognitive Ageing and Cognitive Epidemiology in Edinburgh, Scotland. Keeping one's brain active plays a significant role in maintaining mental health in old age. The researchers found that people with jobs involving complex analysis and brain stimulation, may end up having better memory later in life.
Aerobic exercises or Cardio
Regular aerobic exercise may be beneficial for older adults, who have been suffering from memory and thinking problems, according to a study of the University of British Columbia in Vancouver, Canada. Aerobic exercise (also known as cardio) is a physical exercise of low to high intensity that depends primarily on the aerobic energy-generating process. The study showed that people who exercised had a small improvement on the test of overall thinking skills compared to those who did not exercise.