Why changes in textbooks?
HC questions, asks authorities to explain in 4 weeks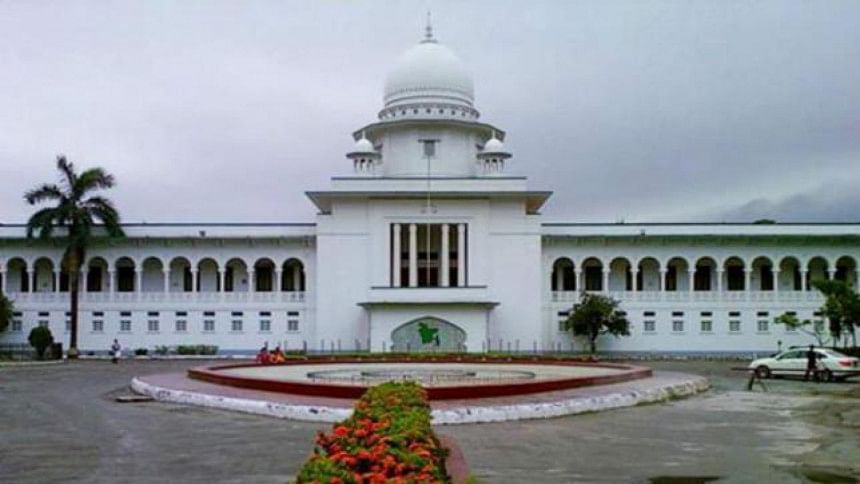 The High Court yesterday questioned the legality of bringing changes in the textbooks of primary and secondary levels by excluding write-ups of some reputed authors.
The court issued a rule asking the authorities concerned to show cause in four weeks as to why the changes in the textbooks should not be declared illegal.
The education secretary and chairman of the National Curriculum and Textbook Board (NCTB) have been made respondents to the rule.
The HC bench of Justice Naima Haider and Justice Abu Taher Md Saifur Rahman came up with the rule following a writ petition filed last week by former vice-chancellor of Jahangirnagar University Prof Anwar Hossain and curriculum expert Momtaz Jahan challenging the legality of the changes in the textbooks.
The petition said some write-ups of several acclaimed and progressive authors, including Sarat Chandra Chattopadhyay, Golam Mustafa, Humayun Azad and Sanaul Haque, have been removed from the books.
Some write-ups, which are already in the religion studies books, have been included in the Bangla curriculum for class-I to class–IX following the demand of Hefajat-e Islam, a Qawmi madrasa-based organisation, added the petition.
The contents that have been dropped are --- Prarthona by Golam Mostafa and Boi by Humayun Azad for class-V; Ranchi Bhraman by S Wazed Ali, Lal Goruta by Satyen Sen, Lalu by Sarat Chandra Chattopadhyay, Ramayan Kahini by Upendra Kishore Roy Chowdhury and Sabha by Sanaul Haque for class-VI.
The petition read that some new contents, which are in the religion studies books, have been included in the Bangla textbooks. Sobai Miley Kori Kaj has been added to the Bangla textbook for Class-II, Khalifa Hazrat Abu Bakr (RA) class-III, Khalifa Hazrat Umar (RA) class-IV and Biday Hajj and Shaheed Titumir to that for class-V.
Such changes in the curriculum are the reflection of communalism and this is unlawful, petitioners' lawyer Syed Mamun Mahbub told The Daily Star.
The government is facing widespread criticism from various quarters over some embarrassing blunders in textbooks and dropping of some contents.
Hefajat and Bangladesh Awami Olama League have all along been demanding exclusion of some of the poems written by "Hindus and atheists".
Many have alleged that some poems, including Boi by Humayun Azad, have been dropped from Bangla textbooks for different classes as per the demand of the two organisations.
Eminent citizens and different organisations strongly condemned the anomalies in textbooks and demanded withdrawal of the "error-ridden textbooks" immediately.
Following criticisms and media reports, the education ministry made NCTB chief editor Pritish Kumar Sarkar and its senior expert Lana Humayra Khan officers on special duty (OSD), a status regarded as a punishment.
Several committees have already been formed to identify the mistakes in textbooks and also those responsible.