Was BNP serious?
Party's intention, action shrouded in questions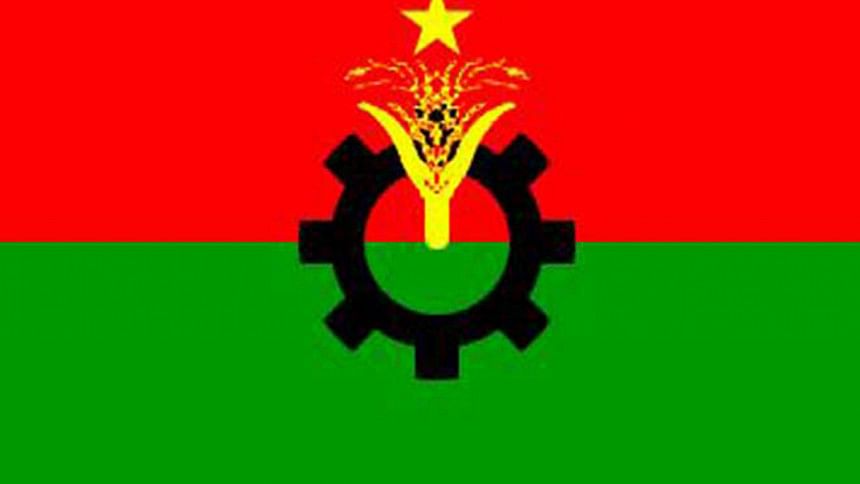 The announcement of polls boycott midway through voting, noticeable absence of polling agents and sloppiness since the time of picking candidates have raised questions whether the BNP was serious about the mayoral polls in Dhaka city.
The party announced its decision to pull out of the election around 12:20pm, about three and a half hours before the voting closed, claiming most of their polling agents were either barred from entering the poll centres or forced out. Some agents were also detained by law enforcers, it added.
"All agents of BNP-backed mayoral candidates were driven out of all polling stations by noon," Moudud Ahmed, standing committee member of BNP, said at an impromptu press conference at the party's Naya Paltan central office.
The Daily Star visited 299 polling centres in Dhaka North and South and found pro-BNP polling agents only at 25 centres. While in Chittagong city, the party had polling agents at 10 out of 26 polling stations visited by our correspondents.   
According to the electoral laws, a contestant can appoint only one agent at a polling booth to watch out for voting fraud.
A polling station consists of several polling booths. There are 5,892 booths at 1,093 polling centres of in Dhaka South, while Dhaka North has 889 polling centres with 4,746 booths. In CCC, the number of booths is 4,906.
Mohammad Liton, a polling agent of BNP's Dhaka North mayoral hopeful Tabith Awal, was given the assignment at MDC Model Institute polling station around 6:00am yesterday, just two hours before the voting opened.  
"I was not prepared at all. However, I agreed to take up the job. This clearly indicates that the BNP high-ups did not assign responsible persons to look after the pre-voting formalities," he added.
Some BNP men were seeking permission for assigning polling agents to seven booths at a polling centre of Mohammadpur Government Primary School around 8:00pm.
"It was too late for getting a polling agent's pass. They could have come last night or earlier today," said Abu Bakar Chowdhury, the presiding officer.
However, five polling agents were allowed.
Around 10:00am, a man introducing himself to be a polling agent of Tabith Awal showed up at Mohammadpur Government Science College at Mohammadpur. Three polling centres were set up there.
But he was found to be a fraud after being grilled by the polling officer.
The BNP's lack of sincerity about the election was also noticed when party-endorsed heavyweight Abdul Awal Mintoo made a silly mistake while submitting his nomination papers to contest the Dhaka North mayoral election.
Mintoo's disqualification apparently paved the way for candidacy of his 36-year-old son Tabith, an unknown face in politics. A section of BNP men termed Mintoo's mistake a deliberate act to let his son join the race.
Prof Emajuddin Ahmed, convener of pro-BNP citizen's platform Adarsha Dhaka Andolan, a think-tank for the party, opposed Tabith's candidacy. Emajuddin supported Bikolpodhara Bangladesh leader Mahi B Chowdhury, party insiders said. 
Tabith drew criticism from within the party after he launched campaign. His electioneering was devoid of enthusiasm, some BNP leaders said.
The mayor (selected) of undivided Dhaka City Corporation in 1991-92, Mirza Abbas got the party backing as Dhaka South's mayoral candidate. Accused in number of cases, he didn't dare appear before public to carry out his electioneering apparently for fear of arrest.
A number of BNP leaders said Abbas should have conducted the electioneering in person. Even had he been arrested, he would have got public sympathy. But he remained a fugitive, they added.
"He didn't care about winning the polls or gaining public support," said one of the leaders.