Tied to tree, journo hacked to death
His reports on drug peddling might be the reason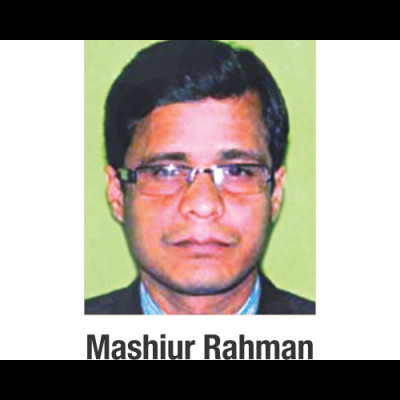 Unidentified assailants hacked to death a journalist of a local daily, tying him to a tree in an isolated place in Rangpur city on Wednesday night.
Police recovered the body of 30-year-old Mashiur Rahman Utsho, staff reporter of the Daily Juger Alo, from Dharmadas area on Dhaka-Rangpur highway around 8:00am yesterday.
It was a planned murder. The killers hit him with sharp weapons in the head and hands, said police.
The motive behind the killing was yet to be ascertained.
Police said they were trying to recover the cell phone, motorbike and digital camera the killers took away from the slain journalist.
The victim's family members said he had no enmity with anyone.
Utsho's colleagues, however, said he might have been murdered for writing on drug peddling in the city. Following his reports, law enforcers busted some dens of drug peddlers and traders.
"He wrote regularly on drug peddling, mentioning names of some peddlers. This might have infuriated them," said Juger Alo Assistant News Editor Nazrul Mridha.
He said Utsho used to go home from office around 1:00am on workdays. On Wednesday, Utsho told them that he would go to a relative's house and left the office around 9:00pm.
Nazrul believed someone might have called him over the phone and took him to Dharmadas area as part of a plot to kill him.
Rabiul Islam, staff reporter of the daily, said, "Whenever he [Utsho] saw irregularities, he wrote about that. He always took these issues very seriously."
Even yesterday, the newspaper ran Utsho's report on how the narcotics control department in Rangpur was struggling to check drug peddling with only 10 staff.
Utsho's family members identified his body at Rangpur Medical College Hospital yesterday morning.
His wife Tahmina Begum said she waited all night for her husband's phone call but it never came.
"My husband didn't have any enmity with anyone. Why would anyone kill him?" she cried.
Utsho's father Samsul Huda Mondal said he wants exemplary punishment of the killers.
The journalist had been the breadwinner of the family since his father, an employee of a private firm, became paralysed and lost job a few years ago.
Around 3:00pm yesterday, police picked up Utsho's friend Moklesur Rahman Mithu from a spot in the city to interrogate him.
Officer-in-Charge of Kotwali Police Station Abdul Quader Jilani said they were carrying out drives to arrest the killers.
Enraged by the killing, journalists in Rangpur formed a human chain in front of the office of superintendent of police in the afternoon, and demanded immediate arrest and punishment of the killers.
They will form another human chain in front of Rangpur Press Club tomorrow to press home the demand.