Rana Plaza owner, 17 others indicted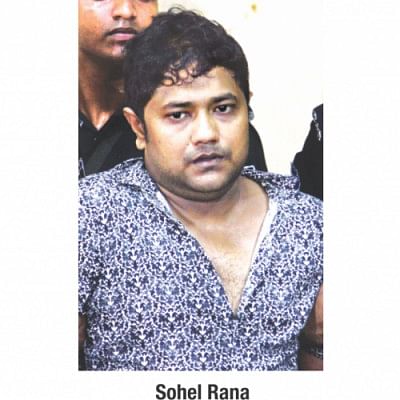 A Dhaka court yesterday framed charges against Sohel Rana and 17 others in a case filed for violating building code in constructing the nine-storey Rana Plaza, which collapsed in 2013.
At least 1,136 people, mostly garment workers, were killed and more than 2,500 injured after the building collapsed in Savar on April 24, 2013.
Additional Chief Judicial Magistrate Mostafizur Rahman indicted them after rejecting 13 discharge petitions.
Among the accused, three, including Rana, are now in jail and 10 others, including Rana's parents Abdul Khaleque and Morjina Begum, are on bail. The rest went into hiding.
The 13 accused pleaded not guilty after the charges were read out to them.
The court will start trial of the case on August 23.
The accused violated the building code by constructing four additional floors on top of the original five-storey building. Built with substandard materials, the building also had structural flaws, according to the case statement.
On June 1 last year, Bijoy Krishna Kar, assistant superintendent of police of CID, submitted two charge sheets -- one for killing and another for violating building code -- before the Chief Judicial Magistrate's Court of Dhaka.
According to the law, government's prior approval is required to charge a government official with criminal offence.
The court could not take cognisance of the charges against the three accused as the labour ministry refused to give permission to include the officials in the charge sheet of the murder case.
On December 22 last year, another Dhaka court used its inherent power to include the three labour ministry officials in the charge sheet of the murder case.
They are: Deputy Chief Inspector (Mills & Factories) Jamsedur Rahman, and inspectors (Engineering) Yusuf Ali and Shahidul Islam
It took the Criminal Investigation Department (CID) 25 months to submit the charge sheet in the case. The delay was caused by the government's alleged dillydallying in giving permission to implicate its officials and recording of statements of a large number of witnesses.
Meantime, another Dhaka court fixed July 18 for hearing on charge framing against Rana and 40 others in connection with the murder case.