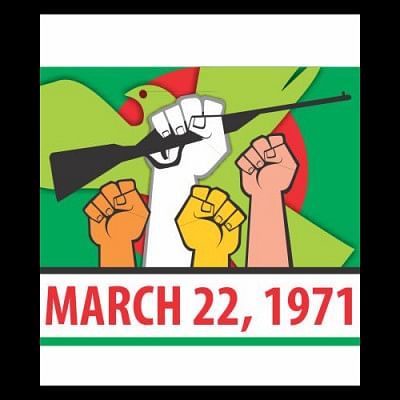 After holding a meeting with Bangabandhu Sheikh Mujibur Rahman, Pakistan president Yahya Khan postponed the March 25 session of the National Assembly saying it was deferred to create unity among the political parties.
"Political crisis will be resolved," said Yahya Khan in a message.
In the morning, Bangabandhu, Yahya and Pakistan People's Party chief Zulfikar Ali Bhutto sat in a meeting at the president's residence.
The sixth meeting between the president and Bangabandhu lasted for about an hour and 15 minutes.
At the beginning, Bangabandhu asked the president if he had gone through the Awami League proposal regarding a proclamation and whether the regime agreed to it.
Yahya said before the enforcement of the proclamation, he needed the assent of Pakistan People's Party.
In the message given on the occasion of bringing out special supplements captioned, "Emancipation of Bangla Desh" by most dailies, Bangabandhu Sheikh Mujibur Rahman described the present movement as the struggle for total emancipation of seven crore Bengalees.
This struggle would continue until the final goal was achieved, he said, adding that the people of Bangla Desh could no more be silenced by bullets, guns, and bayonets because they were united today (The Dawn, Karachi, March 23, 1971).
Meanwhile, Bhutto said at a press conference that he had a "satisfactory meeting" with Bangabandhu and hoped that he would meet him again.
Bhutto said they were examining the broad agreement reached between the president and the Awami League chief. He assured that his party would make every effort to reach an understanding to end the crisis.
[Source: Bangladesh Genocide Archive and The Daily Star archive]