Road Construction: Don't block natural flow of water: PM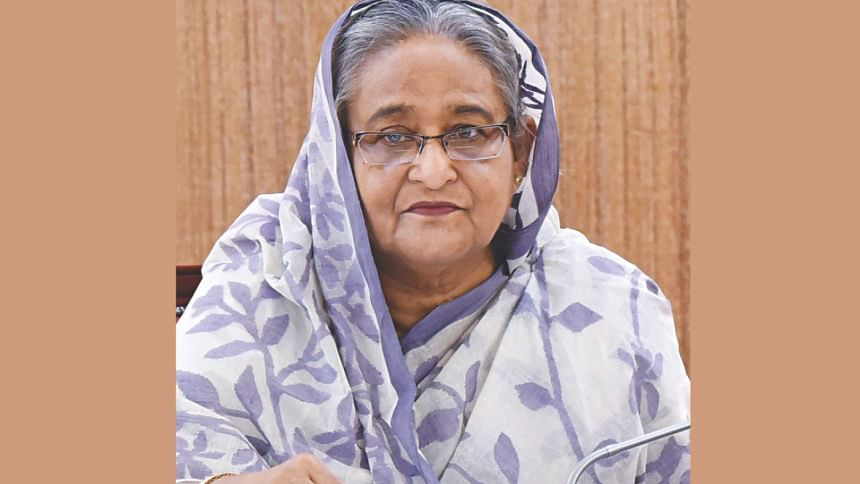 Prime Minister Sheikh Hasina yesterday asked the authorities concerned to be careful about the construction of roads so that the natural flow of water was not obstructed by those during the rainy season.
She also directed them to work in coordination with the water resources ministry.
The PM gave the directives at a meeting of the Executive Committee of the National Economic Council (Ecnec) at the planning ministry. Planning Minister Abdul Mannan briefed reporters after the meeting.
Hasina's directives came at a time when experts blamed poor planning for construction of roads and ignoring the impacts of climate change for the extensive damage to roads caused by recent floods.
According to experts, floods usually cause more damage to roads in Bangladesh as roads and highways are often built obstructing the natural flow of water. If roads are to be built in such areas, there should be more culverts under the roads. However, engineers give little consideration to this, they said.
More than 1,000km of roads under the Roads and Highways Department were damaged by flood this year. Two floods had damaged 5,015km of roads in 2017.
Mannan said the PM asked the authorities to construct the required number of culverts to ensure free flow of water. She also directed them to build elevated roads in the country's haor areas so that water can flow under those.
Hasina asked them to plant trees along roads and embankments and include the expenditure of tree plantation in the project costs.
She directed the authorities to install all electricity cables underground. The planning minister said the work for laying the cables underground have already started and those will be completed in phases.
Yesterday, the Ecnec approved 12 projects involving Tk 3,470 crore.