Public Procurement Contracts: Collusion still key in winning
Says TIB about 4 major govt institutions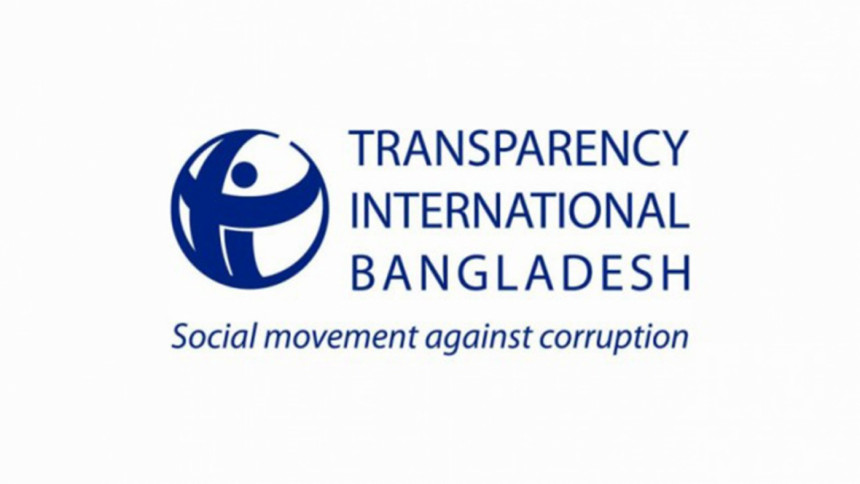 Political influence, collusion between influential people, and syndication still play a key role in winning public procurement contracts from four government institutions despite the introduction of a simplified procurement process, says a report of Transparency International Bangladesh.
The four institutions are Local Government Engineering Department, Roads and Highways Division, Bangladesh Water Development Board, and Bangladesh Rural Electrification Board.
According to the report, the introduction of electronic government procurement (e-GP) system helped shift public procurement system from manual to technical. Besides, incidents like tender box snatching, preventing tender submission, and blocking office premises also stopped following the launch of e-GP in 2011.
However, unscrupulous stakeholders have found new avenues of corruption, it added.
The graft watchdog launched the report titled "Governance in Public Procurement: Effectiveness of e-GP in Bangladesh" at a virtual press conference yesterday.
The TIB collected data from 52 offices of the four government institutions at different levels -- from upazila level to central level in Dhaka. The data was collected between July 2019 and February 2020.
These four important public offices had received about 20 percent of the country's Annual Development Programme budget in 2019-2020 fiscal.
The overall situation of these offices was "unsatisfactory" in terms of their institutional capacity, dealing with e-GP process, e-GP Management, and ensuring transparency, accountability and effectiveness, said the report.
Particularly, the situation was "worrisome" with regards to dealing with e-GP management and ensuring transparency, accountability and effectiveness, it said.
The e-GP portal of Central Procurement Technical Unit (CPTU) was launched on June 2, 2011 to ensure transparency and efficiency in public procurement.
As many as 47 ministries, 27 divisions, 1,362 public agencies, and 61,417 tender bidders have got registered under the e-GP system as of April last year, said TIB.
TIB Executive Director Iftekharuzzaman said the goal of introducing e-GP could have been achieved effectively if the political leaders stayed away from getting involved in public procurement.
The key challenge to implementing e-GP in the country is use of political influence and the problem needs to be addressed politically, he told the press conference.
Besides, there is collusion between local influential people and also there is a kind of syndicate, added Iftekharuzzaman.
The report said no officials of the procuring entities disclosed information on their assets to their high ups despite a law stipulates that they have to submit statements of assets to their senior officials in every five years.
The TIB study found that works of public procurement of the four government institutions were under control of local political leaders.
In some areas, political leaders, especially local lawmakers, decide who will submit tenders for a particular project, the report said.
It states that officials at some procurement offices take bribes for awarding contracts.
The study found collusion between contractors, political leaders and officials of offices concerned in some areas, selling or subcontracting contracts illegally, and securing contracts by using others' certificates and licences.
Also, contractors were forced to pay extra money to political leaders in project areas, said the report.
It said there were some limitations in implementing e-GP at both institutional and central level (CPTU). There is absence of a central database with information of all contractors, said the TIB.
RECOMMENDATIONS
The graft watchdog recommended preparing an online database on contractors to include their up-to-date information.
Besides, contractors should be categorised which will be helpful for the selection process.
The CPTU should have an integrated automated tender evaluation system which would be used by all government procurement entities, said the report.
The TIB said all information and decisions related to a tender process should be disclosed to the contractors concerned.
Information on income and assets of the officials of the procuring entities and their family members must be submitted to their high ups and the information should be disclosed at the end of each year, it said.