Tension in Middle East: May deal blow to Bangladesh
Analysts wary of negative impact on overseas jobs, export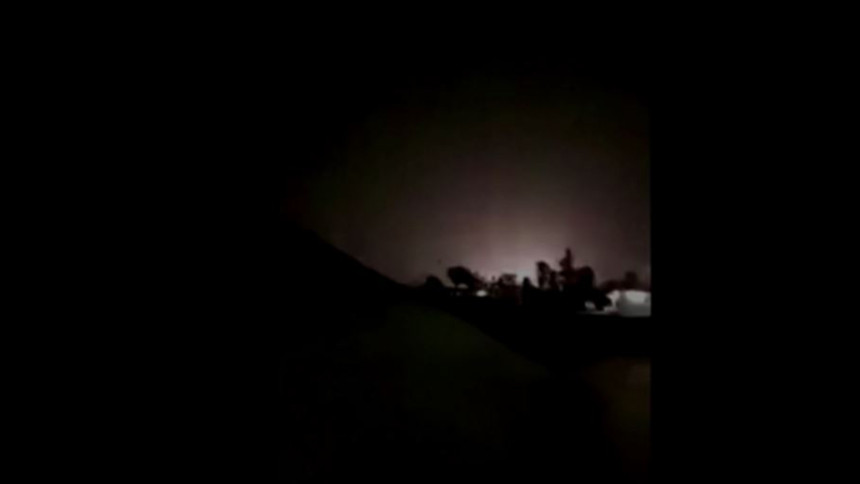 As tension between the US and Iran fuel fears of war, economists and international relations experts warn that any armed conflict between the countries will deal a blow to Bangladesh's export-import, and overseas job market in the Middle East.
They also say oil prices have already started going up, and if it continues, global economy, including that of Bangladesh, will witness a downturn.
Bangladesh heavily depends on migrant remittance and oil import from the Middle East, which has over half of the world's proven oil reserves, while the US is one of Bangladesh's largest export destinations.
The tension flared up after an US drone attack killed Iranian military commander Qassem Soleimani on January 3, and Iran retaliated by attacking US bases in Iraq.
In a cabinet meeting on Wednesday, Prime Minister Sheikh Hasina expressed concern over escalation of tension between the two countries, saying developing countries like Bangladesh would suffer if oil prices rise, a meeting source said.
Talking to The Daily Star, Mustafizur Rahman, distinguished fellow at the Centre for Policy Dialogue (CPD), said, "If a war breaks out and it spreads across the Middle Eastern regions and prolongs, it will have adverse impact on our economy."
On Wednesday, Iran, in retaliation of the attack on Soleimani, fired missiles on the US airbases in Iraq, heightening fears of a war.
At a briefing later, US President Donald Trump, however, said his country did not necessarily have to use its military power against Iran, but it "will immediately impose additional punishing economic sanctions on the Iranian regime".
Although many see the reaction as an US attempt to defuse the crisis, Ayham Kamel, an analyst of New York-based Eurasia Group, said, "The assassination of Iranian General Qassem Soleimani will trigger a long cycle of regional escalation with significant risks to US assets and Middle East energy infrastructure ... .
"The risk of limited conflict is real. It would include substantial Iranian attacks on Gulf energy targets and direct naval clashes between the US and Iran," Al Jazeera reported him as saying.
Immediately after news of the missile strikes on Wednesday, international benchmark Brent crude climbed more than 4 percent, reaching a session high of $71.75 per barrel -- its highest value since September, reported CNBC, an US television channel the same day.
In Bangladesh, the price of liquefied petroleum gas has increased by 20 percent at retail stores after the rise in oil prices in the international market.
Talking about the issue, economist Mustafizur Rahman said Bangladesh's total imports hit $65 billion a year and most of the imported items are commodities. "Any rise in gas and oil prices will affect the prices and supplies of the commodities."
He also said the US demand for readymade garments from Bangladesh might go down as it would have to invest money for the war. The US imports RMG products worth more than $6 billion from Bangladesh.
Out of over $40 billion export earnings of Bangladesh, $34 billion comes from the RMG export.
Maj Gen (retd) ANM Muniruzzaman, president of Bangladesh Institute of Peace and Security Studies (BIPSS), said if there was a war, ships would change their routes in the face of attacks in the Gulf region.
"Therefore, the insurance cost of the ships will increase. This will ultimately raise shipping costs," he said.
CPD Executive Director Fahmida Khatun said Bangladesh might have to purchase oil at a higher price, which would create pressure on the country's foreign exchange reserve.
"Our earnings from export to the middle eastern countries will also decrease," she said.
OVERSEAS JOBS AND REMITTANCE
The Middle East is the largest overseas job market for Bangladeshis, employing around six million who had sent home some 60 percent of the $18 billion the country received in remittance last year.
Most of the Middle Eastern countries, especially Saudi Arabia, are implementing policies that discourage manpower import and encourage local workers. 
Thousands of Bangladeshis were deported by Saudi Arabia last year either because their businesses were closed or they were found to be undocumented.
The United Arab Emirates currently does not recruit general workers, except in the domestic category.
The number of recruits by Qatar, Bahrain, Kuwait, and Oman has also decreased in recent months, show Bangladesh government data.
A war in the region could mean more job cuts or less scope for new jobs, Maj Gen (retd) Muniruzzaman said, adding that many of the existing workers would have to be evacuated in case of a war.
"Decline in demand for migrants and evacuation of those already employed there mean negative impact on migrant remittance," he said.
"Safety and security of our migrant workers in the Middle East would be a matter of serious concern," he added.
Fahmida Khatun said if migrants returned home from the Gulf en masse, they could find it very difficult to get suitable jobs in Bangladesh.
"Then the government may have to be forced to compensate and rehabilitate them," she said, adding that all these would create pressure on the country's economy.
WHAT TO DO?
Experts say that from Bangladesh's perspective, the first victims of the war would be the migrant workers.
They also suggested that the government took up some measures.
Mustafizur Rahman said exporters might want the government to appreciate taka against the dollar, but that has to be done very carefully and keeping in mind that it would not going to help the importers.
Also, Bangladesh should have long-term purchase contracts with oil suppliers so that the country does not suffer in the case of such crises, he added.
Prof CR Abrar, who teaches international relations at the Dhaka University and is an expert on labour migration, said Bangladesh has not much to do at the moment other than ensuring migrants' safety in case there is a war. But, for the long run, it needs to diversify the labour market.
"The ways out include increasing workers' skills and finding out jobs in other countries, especially in the developed ones. Our people need to be trained for the sectors, including hospitality, healthcare and care-giving," he added.
Maj Gen (retd) Muniruzzaman suggested that the government sits with experts and businesses concerned and devise a plan of action required to tackle the fallouts of a US-Iran war, if there was one.