No fuel for unfit vehicles
HC orders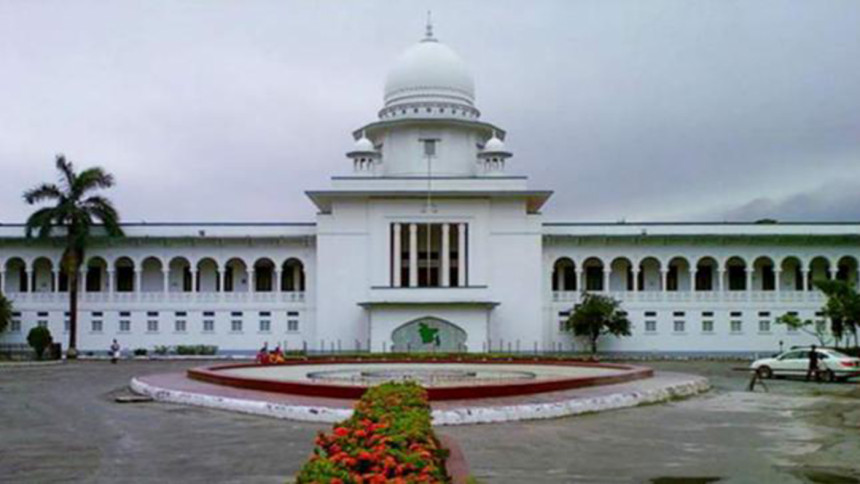 The High Court yesterday directed the authorities concerned to take necessary steps so that vehicles without valid fitness documents cannot get fuel from any filling station.
It also ordered the law enforcers to strictly monitor filling stations across the country so that they do not supply fuel to those vehicles. 
The HC bench of Justice MD Nazrul Islam Talukdar and Justice KM Hafizul Alam also fixed January 10 for passing further order on the issue. 
Deputy Attorney General AKM Amin Uddin Manik told The Daily Star that the HC directives would be executed as soon as the authority concerned receives a copy of the order. 
He hoped that the copy of the order would reach today. 
Earlier in the day, the Bangladesh Road Transport Authority (BRTA) submitted a report before the HC, saying that only 89,269 vehicles have collected fitness certificates in August and September following an HC directive. 
The office of inspector general of police (IGP) also submitted a report to the HC, saying that the law enforcers are continuously conducting drives against the unfit vehicles across the country. 
Following a suo moto rule, the BRTA placed a report before the court in  July, stating that 4.79 lakh vehicles without valid fitness certificates were on the roads. 
On July 23, the HC directed the vehicle owners to collect fitness certificates in two months from August 1. 
If an owner fails to comply, his or her vehicles would not be allowed to ply the roads after September 30, the HC also said. 
BRTA statistics show that only 89,269 vehicles renewed their fitness certificates in August and September. However, the state-run organisation has no specific data of how many vehicles among the 4.79 lakh got their fitness certificate renewed in the two months. 
"We think a very few of the 4.79 lakh unfit vehicles renewed their fitness certificates before the deadline," a BRTA official said. 
Many among the 4.79 lakh vehicles might not be plying the roads now, the official added. 
About 41.76 lakh vehicles, including 27.54 motorcycles, got registered with the BRTA until September this year since the country's independence. 
As per the law, all vehicles, except motorcycles, must have their fitness checked and certificates renewed by the BRTA every year. Therefore, 14.22 lakh vehicles are required to have their fitness certificates renewed annually. 
But the BRTA data shows that only 5.75 lakh vehicles renewed their fitness certificates in the last fiscal year. Around 1.40 lakh received fitness clearances in the first three months of the current fiscal year. 
People involved in the transport sector said there are several lakh unregistered vehicles in the country. 
Meanwhile, Deputy Attorney General AKM Amin Uddin Manik told the court that the prime minister was concerned about road accidents. The PM wants discipline on the roads so that accidents are averted, he added.  
Moyeen Firozee and Rafiul Islam appeared for the BRTA.