New Committee: Discontent brewing in Gonoforum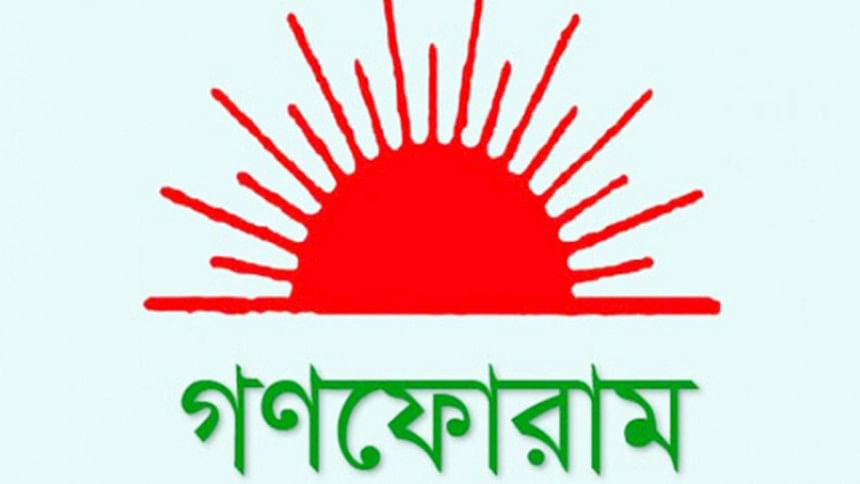 Expressing dissatisfaction over the formation of Gonoforum's new central committee, a section of party leaders has alleged that contributions of the dedicated and tested leaders were not evaluated.
Talking to The Daily Star, a number of senior leaders criticised the party's top brass for their inconsistent stance on the oath-taking of the two MPs -- Sultan Muhammed Mansur Ahmed and Mukabbir Khan.
In protest over the issues, Rafiqul Islam Pathik, training affairs secretary of the immediate past central committee, yesterday said he would resign from the party.
 "I have already started communicating with grassroots leaders in different districts to form Trinamool Gonoforum. I am hopeful that I will be able to set up the new party within the next two months," he told this correspondent.
Expressing his grievances at some top leaders, he said the party took contradictory stances over taking actions against the two lawmakers.
"Sultan Muhammed Mansur Ahmed was expelled from the party, but no action was taken against Mukabbir Khan for taking oath. Instead, Mukabbir has been made a member of the party presidium again."
He also said some people, including Reza Kibria and Prof Abu Sayeed, who joined Gonoforum just before the December 30 national election, have been picked for top party positions, but a number of dedicated leaders have been deprived.
SM Altaf Hossain, presidium member in the immediate past committee, said he was made a member of the party's new advisory committee which was tantamount to humiliating him.
Several party presidium members were not aware of how the new central committee was formed as they were kept in the dark, he added.
Another presidium member Mofizul Islam Khan Kamal also expressed frustration over the way Gonoforum top leaders were running the party.
Contacted, Gonoforum Executive President Subrata Chowdhury said those who have grievances and are disappointed with the formation of the new committee could discuss the issues in the party forum.
He said the new committee was formed for a one-year tenure. "A new leadership will take over if the present committee fails to run the party properly."
Gonoforum, a key partner of the Jatiya Oikyafront, on May 5 named its 111-member new central committee, with Dr Kamal Hossain as its president and Reza Kibria, son of late finance minister AMS Kibria, as general secretary.
The body was formed nine days after the party held a special council in the capital. Subrata named the committee at a press conference at the Jatiya Press Club.
Mostafa Mohsin Montu, who had been the party's general secretary for last eight years, was made first member of the new committee.
Prof Abu Sayeed, former state minister for information, along with Subrata was named as executive president.