Linking women to empower women
NGO, govt take innovative approach to offer ICT, health, other services to women on the periphery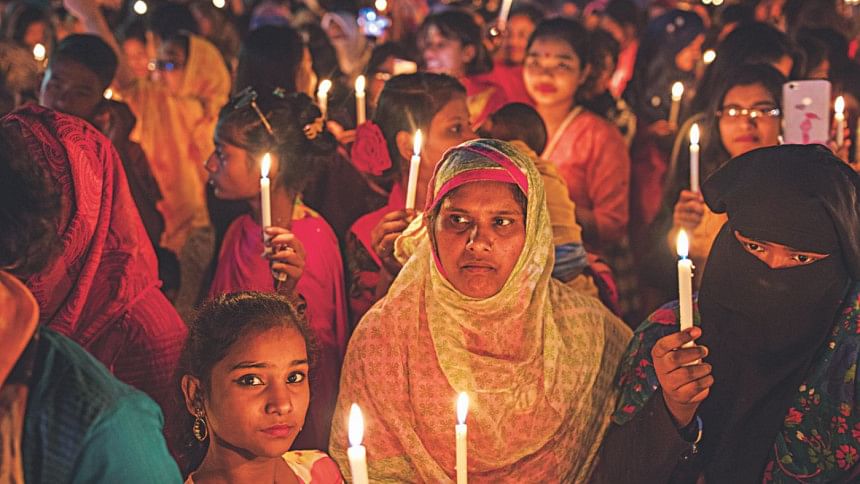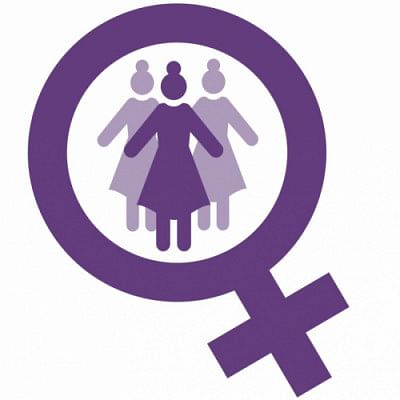 Dulali Khatun loves to introduce herself as one of the "Kallyanis" -- someone who tries to improve people's lives by offering goods, services and access to digital information.
The 23-year old student takes pride in her self-reliance and recognises the need for opportunities that Dnet, a non-government organisation, provided her with to become a social entrepreneur.
In Gabtali union of Bogura, Dulali sets out on her bicycle as her day begins. Armed with tabs, sanitary napkins, birth-control pills, and other products that women in her locality might need and look for, she gives maternal healthcare and raises awareness about nutrition and hygiene.
Her products come from a supply-chain system maintained by Dnet in partnership with corporate companies. 
Meanwhile, having been trained by Dnet, Dulali also knows what she should advise a pregnant women or a new mother regarding nutrition, an adolescent girl about menstrual hygiene and how to do sugar-level tests on a diabetic patient. 
Dulali has participated in many school camps to carry out blood tests on students, with permission from headmasters. "They [teachers and parents] were very happy when I gave out report cards notifying students of their blood groups." Those cost only Tk 15 each, she said, adding that her monthly income hovers between Tk 4,000 and Tk 10,000.   
The young woman is among 500 Kallyanis who work far away from urban amenities under Infolady Social Enterprise Ltd (iSocial), a business network of women, to reach women, children and adolescent girls with technology-enabled solutions. It was registered in April 2016 under the Companies Act 1994.
Dnet, the organisation behind the initiative, works to promote inclusive growth. It set up iSocial to empower rural women by giving them a means to earn income. At the same time, iSocial brings technology to women's doorsteps in different aspects of life -- health, education, agriculture, hygiene and nutrition.
Dulali joined as a Kallyani in October last year. She had to make an initial investment of about Tk 12,000 to buy necessary tools to give the services for nominal fees.
The Kallyanis they hire are identified under five categories -- information, health, agriculture, adolescents and nutrition -- depending on their role. For example, agriculture Kallyanis are skilled to give information relating to crop and fish cultivation, livestock care and vaccination.
Ahead of the celebration of International Women's Day today with the theme, "Think equal, build smart, innovate for change," iSocial said it was looking to expand its network to 7,500 Kallyanis across the country by 2021. At present, iSocial covers 10 districts.
In a recent interview, Saiduzzaman Pulak, head of programme of iSocial, said when the network acquired full capacity, it would have one service provider for every 300 households per union.
Ananya Raihan, chief executive officer, iSocial, said the target was to make "a last-mile network of young entrepreneurs", thus generating employment and helping attain Sustainable Development Goals tied to women and children.
OPENING UP THE INTERNET
A similar project by the government, Tottho Apa, aims to lead grassroots women to the world of information with the internet.
Witnessing major success in the pilot phase that ran between 2011 and 2015, the women and children affairs ministry has decided to take the project into the second phase.
About one crore women are expected to benefit from information services provided by 1,470 Tottho Apas (women who provide information) at the upazila level across the country until March 2022.
Those who would work as Tottho Apa at 490 information centres in as many upazilas are now undergoing training and are expected to be in the field soon, said Mina Parveen, project director of Tottho Apa. 
They will be providing information services in six areas -- education, health, agriculture, legal aid, business and gender -- free of cost. The government estimated its expenditure to be at Tk 544.90 crore for the whole process.
Every Tottho Apa will get an internet-enabled laptop, cycle and tools to test blood sugar level for diabetic patients, measure pressure and weight.
Once implemented, the project would make information easily accessible for women who remain disconnected to the outside world, Parveen said. For example, a mother would talk to her immigrant son via Skype or Viber; board examinees would promptly receive results from the internet; and a job seeker would know where to apply.
Tottho Apas would also arrange community meetings to raise awareness about domestic violence, women's rights, child marriage and religious edicts.
Project Director Parveen said there was a plan to add e-commerce to the project so that women could showcase their products online to attract customers.  
As suggested by those behind the initiatives, innovation is at the core for change and more fresh ideas are likely to come their way to make greater impact.