Cops try to frame man with yaba pills
ASI, 2 constables, an informant arrested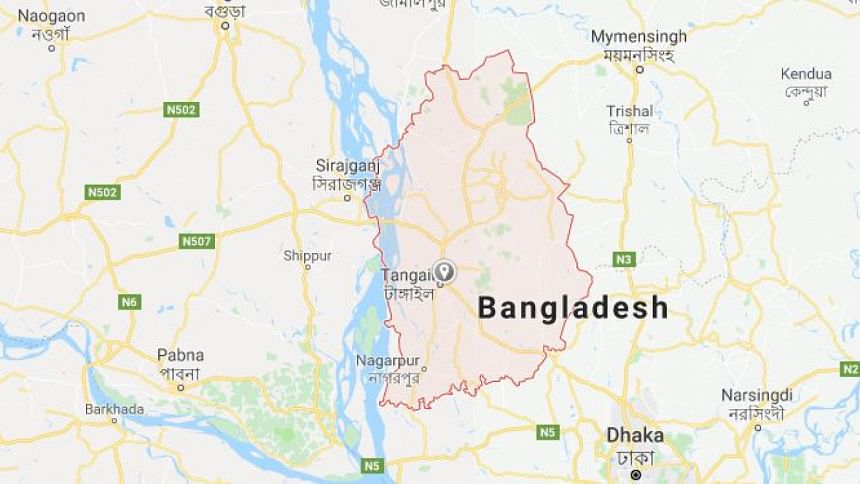 Three policemen and a police source were arrested at Sakhipur upazila following allegations that they attempted to frame a man with yaba tablets on Thursday night.  
The arrestees are: Assistant Sub-Inspector of Bashtoil police outpost under Mirzapur Police Station Riazul Islam, constables Gopal Saha and Mohammad Rasel, and police source Mohammad Hasan.
Witnesses said five policemen in plainclothes and their two sources went to Hotea area in Sakhipur upazila on Thursday evening. They tried to put yaba tablets in the shirt pocket of labourer Bazlur Rahman, 25, and forcibly get him into a three-wheeler.
Hearing his screams, locals stopped the vehicle.
As per Bazlu's statement, they then searched the policemen and found several yaba pills in their possession, witnesses said.
The angry locals then beat up three policemen and a source and confined them to a shop. Two constables Abdul Halim and Mozammel Hossain and other source Al Amin, however, managed to flee the scene.
On information, a team of Mirzapur Police Station took the three policemen and the source to the police outpost, where senior police officials interrogated them.
At night, Ainul Haque, a sub-inspector of Sakhipur Police Station, filed a case against the seven people -- five policemen and their two sources -- with the police station under the narcotics control act.
Later, the district police administration suspended the five policemen. 
Contacted, Amir Hossain, officer-in-charge of Sakhipur Police Station, said the arrestees were produced before a Tangail court yesterday with a five-day remand prayer, and the court placed them on a two-day remand.
Locals alleged that several days ago, ASI Riazul along with his accomplices realised money from a man of Palashtoly village in Mirzapur upazila in the same way.