China initiates platform for South Asian nations
Cooperation in fighting Covid, economic recovery main focus; Bangladesh, four other countries agree to join it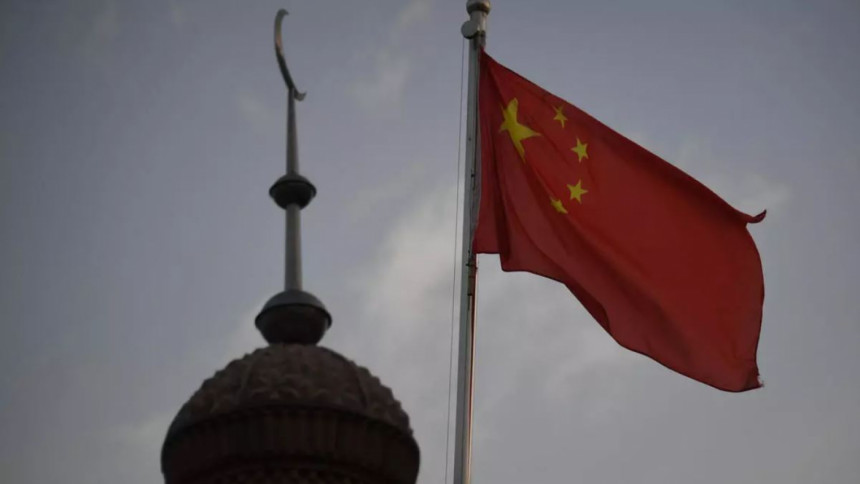 China has initiated a new platform for South Asia focusing on Covid cooperation and post-pandemic economic recovery as the region faces severe vaccine shortage amid rising cases of coronavirus that's pushing millions of people into poverty, officials said.
As part of the initiative called "China-South Asia Platform for Covid-19 Consultation, Cooperation, and Post-pandemic Economic Recovery", China has proposed three components -- Medical Equipment Storage, Poverty Alleviation, and E-commerce.
"As per the initial proposal, the medical equipment store will be a facility where China will have different Covid-related equipment, medicine, and even vaccine. The countries joining the platform can avail the medicine or equipment in the case of emergency," said a foreign ministry official.
Bangladesh, Sri Lanka, Nepal, Afghanistan, Pakistan, and China now have agreed to the platform.
The foreign ministers of these countries will attend a virtual meeting on the modus of operandi of the platform on April 27.
Foreign Minister AK Abdul Momen told reporters on Thursday that Bangladesh, in principle, agreed to the Chinese proposal as any country can urgently need a vaccine and it will be easier to collect the doses without bureaucratic complexities if they are kept together.
Foreign Secretary Masud Bin Momen held a meeting with the Chinese vice-minister on Thursday.
Earlier in February a director-general level meeting was held among the six countries.
Asked about two other components of the Chinese initiative, a foreign ministry official said, "China has successful poverty eradication models and they will share those. Besides, China also wants to explore e-commerce as it has got momentum during the pandemic."
The move comes when India has halted the export of Oxford University-AstraZeneca vaccine, made by the Serum Institute of India, to meet its local demand of inoculation amid a record surge in infections in India.
Bangladesh has so far received 10.2 million doses of the vaccine from Serum, including 3.2 million doses as a gift from the Indian government, but the export ban put the delivery of expected doses under a deal for 30 million shots in uncertainty. The current stock of vaccines may diminish by mid-May.
Bangladesh is trying to import vaccines from different sources.
China said it would send six lakh doses of vaccines to Bangladesh as gifts and necessary documents have already been finalised on this.
China wanted that some 15,000 Chinese citizens in Bangladesh are inoculated with the Chinese vaccines.
"During the ministerial meeting of the China-led initiative, we will seek Chinese cooperation on co-production of vaccines in Bangladesh," the foreign ministry official told this correspondent.
He said Bangladesh has several companies that are capable of manufacturing vaccines.
Bangladesh had earlier backed off from buying the Chinese and Russian vaccines because they did not have the approval of the World Health Organization.
Last year, Bangladesh was in a fix over conducting a third stage trial of the vaccine developed by a Chinese company -- Sinovac Research and Development Co Ltd.
Later, when Bangladesh wanted the trial to be conducted, Sinovac asked for co-funding the trials but then Bangladesh the proposal.
Meanwhile, Bangladesh and Russia recently reached an understanding on the co-production of Sputnik V vaccine in Bangladesh on the condition that the technology will be kept confidential.
The vaccines developed in Bangladesh can also be exported to a third country.
"Russia wanted the joint production because it doesn't have the capacity to produce enough doses to fulfill Bangladesh's need," Momen said.
Prof Sayedur Rahman, chairman of the Bangladesh Pharmacological Society, said Bangladesh would not have faced the vaccine shortage if the vaccine sources were diversified or if Bangladesh went for three-stage trial of foreign companies from the beginning.
"In that case, those companies would transfer technology and Bangladesh could go for production locally," he said.
Nevertheless, the decision for co-production is also not late now. New technologies are coming with the new types of coronavirus, and there is no alternative to developing the country's capacity both in research, technology, and manpower, he said.