New zinc-rice arrives
This second variety more productive, to be cultivated next year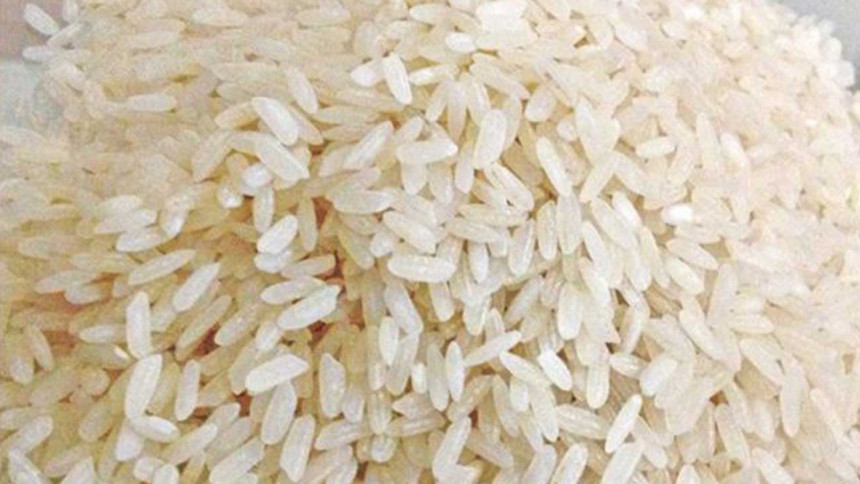 Bangladesh Rice Research Institute (BRRI) has developed a second breed of zinc-rich rice which grows faster, gives better yield and is of better nutritional values than its predecessor.
Named BRRI dhan72, the second hi-zinc Aman variety was developed two years into the release of the world's first biologically fortified (biofortified) high-yielding variety zinc rice -- BRRI dhan62 -- in August 2013.
The National Seed Board released the new rice breed on July 12 and the seeds will be made available to farmers for cultivation in the Aman season (June-November) next year.
BRRI dhan72 has a yield of 5.7 tonnes per hectare against 4.5 tonnes of BRRI dhan62. The latest breed is also nutritionally richer with 22.8 milligram zinc content a kilogramme, over 3mg higher than what BRRI dhan62 contains.
Biofortification is the process of breeding crops to increase their nutritional values. This can be done either through conventional selective breeding or through genetic engineering.
And it's the first method through which BRRI dhan72 has been developed.
Zinc is one of the three most vital micronutrients, deficiency of which adversely affects children's natural growth and immune system. Proper zinc supplementation can reduce the severity of morbidity from a number of common childhood diseases including diarrhoea and pneumonia.
Though fruits, vegetables and animal products are rich in micronutrients, these are often not available for the poor in Bangladesh as well as in many other Asian countries where the poor's daily diet consists mostly of relatively much inexpensive low-zinc staple -- rice.
According to the World Health Organisation, nearly half a million children die each year globally due to zinc deficiency. Seventeen percent of the global population is at risk of inadequate zinc intake. The regional estimated prevalence of inadequate zinc intake ranges from 7.5 percent in high-income regions to 30 percent in South Asia.
Among the three rice seasons -- Aus, Aman and Boro -- in Bangladesh, Aman contributes a big part of the country's total paddy output.
It requires less irrigation and inputs to grow rice during the rain-fed Aman season than what it takes during the dry Boro season.
Of all the varieties developed by the BRRI, BR11 (Mukta) has so far been the most popular among Aman rice growers since the breed's release in 1980.
"With the release of BRRI dhan72, we hopefully will be able to replace BR11 gradually in many parts of the country," BRRI Director General Jiban K Biswas told The Daily Star.
While BR11 grows in 145 days, it takes 125 days to harvest BRRI dhan72 from the day of sowing the seeds, he said.
Partha S Biswas, the lead breeder of the second zinc-rice variety, said, "We need different varieties of Aman rice for different cropping patterns in different agro-ecological systems. This variety is developed for the areas where Robi crops [mainly wheat and winter vegetables] are cultivated besides Boro and Aman crops."
Md Khairul Bashar, country manager of HarvestPlus that funded the research, said, "This variety is developed for those farmers who want better yield of rice with higher zinc content.
"After seed multiplication, HarvestPlus will start dissemination of this zinc-rich rice variety in 2016 Aman season," he added.
HarvestPlus is a non-profit global biofortification mission launched in 2004 by the Washington-based global agro-science coordinating body -- Consultative Group for International Agricultural Research (CGIAR).
It is the first recipient of grants from the biofortification research fund of the Bill and Melinda Gates Foundation.
Jointly coordinated by the International Center for Tropical Agriculture and the International Food Policy Research Institute, the HarvestPlus programme provides assistance to both Bangladesh and India for pursuing advanced research for developing zinc-rice breeds.