A murder and an 'Alert'
We'll fight terrorism with all our strength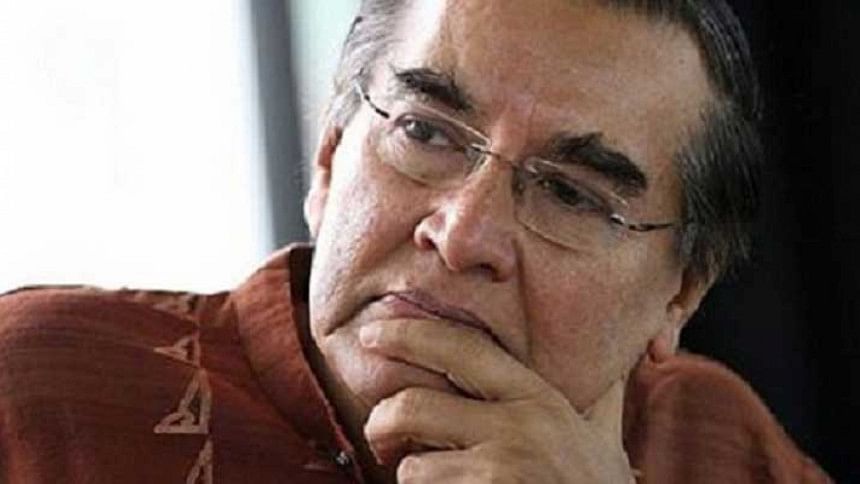 No murder is acceptable, and if the victim is an innocent foreigner who had come to Bangladesh to serve a good cause, it becomes even more reprehensible. When we think about how randomly Cesare Tavella was killed and how his death relates to nothing that he had done, said, or written, when we see that he had not instigated others to do anything and that he was killed simply because he was a foreigner and because he happened to be where he was and at the time that he was, our sorrow becomes unbearable. The sheer unjustness of it all forces us to question what sort of a person or group could carry out such an inhuman deed. Every one of us must condemn this act from the very core of our hearts and harbour nothing but contempt for any thoughts that may try to even remotely justify such an action.
It is needless to mention that Bangladesh was caught totally unawares by this dastardly act.  There is no history of foreigners being killed in Bangladesh (except the case of a Saudi Embassy functionary in 2012 and the attempt on the British High Commissioner to Bangladesh, Anwar Chowdhury in 2004).
In fact our tradition is to always accord a place of pride to an outsider. It is quite common to speak in English in a crowd of Bangladeshis simply because one foreigner is present. We unhesitantly throw open our doors to foreign guests.
There are, at this very moment, thousands of foreigners working in Bangladesh, belonging to different nationalities, cultures and religion. Unlike in many other countries, they move around more or less freely all over without facing any hostility or any incidences, leave alone danger.
Howsoever unlikely it may seem, the sad fact is that a foreigner has been killed in our streets. What has made the situation more serious is that the murder of Cesare Tavella happened just about the time the Australian cricket authority raised concern about their team's safety during the tour, which has now been postponed.  Frankly we were taken by surprise when the issue was raised in the first place. The "travel advisory" announced by some prominent Western countries including the US, UK, Italy, Australia and later joined by South Korea and Switzerland, following a still unproven "claim" by ISIS that it had carried out the murder, did serious damage to our reputation as a country.
While we fully appreciate that it is the duty of all countries to ensure the safety of their citizens wherever they are, a case can be made that a little more time could have been taken before such an "alert" was issued and that it may turn out to have been premature.  After all, no evidence has yet been found about the "terrorist" link that triggered the alert save the report of "Site intelligence", which is known to have erred in the past.  Its posting of a "screen shot" in Arabic supposed to be the ISIS claim remains to be verified. (See our report "Lone source with shadowy credentials" published on October 1, 2015).
Here a serious question needs to be raised about the role of our own intelligence agencies. So far all they have said is that no link has been found between the murder of Mr Tavella and ISIS. We feel that for our claim to be credible we should have provided proof and reasoning. Just a statement is not enough.  Is the "screen shot" authentic? Does it match with the usual postings by ISIS? Has the text of the posting been analysed to ascertain its veracity? (We recall how, on numerous occasions, claims made in the name of Al Qaeda were rejected by US and western intelligence groups on the ground that the language structure of usual Al Qaeda online releases did not match with the one in question). There must be ways and knowledge within our intelligence agencies to do so to prove the authenticity of any website. 
If the said ISIS posting has been found to be "not authentic" then we should make that public and go to town publicising it. If on the contrary we have found it to be real, then there is no use denying it. If the former is the case and if we are certain that there is actually no link with ISIS, then we should try and prove that the ISIS claim is false and opportunistic and made only to make them look bigger and more lethal than they actually are. There have been such instances in the past, where various terrorist bodies have been known to indulge in "claim game" just to make themselves appear credible. Whatever the truth, it should be made public. Truth is our best weapon against terrorism and our security agencies need to clarify this post haste.
On the issue of global coverage of the incident, we are rather disappointed by the international media's, unquestioned acceptance of "one source" claim of ISIS link to the Cesare Tavella killing. They appear to be too willing to accept that Bangladesh may be, or is, becoming a centre of international terrorist activities. 
This is happening, in our view, due to failure on both sides.
 First, the international media are not being sufficiently diligent in reporting on something as serious and vital as rise of terrorism in a country which is trying most sincerely to fight it. While we accept their concerns to be well placed, neither their methods nor the time spent on researching such stories is commensurate with it. There appears to be tendency to believe the worst about us with undue haste and by highlighting the "one source" or speculative "terror" stories they may be, unwittingly and unknowingly, creating grounds for a "self fulfilling prophecy" of the most dangerous kind.  We think time has come for the international media for introspection on how their coverage of "terrorism" has affected its containment or spread.  Are there lessons to be learnt, if any?
Second, which is internal to us, our regrettable failure to act faster in the investigations of killings of the five bloggers has created an image that terrorist gangs have become so widespread and so well entrenched in Bangladesh that they act with impunity and defy our security agencies at will.
This image has been created over time through various other incidents that have been attributed to terrorist groups with possible international links.
There have been at least four claimed or suspected HuJI attacks inside Bangladesh, including the 2004 grenade attack on our current prime minister Sheikh Hasina.
The 2014, Burdwan blast was attributed to JMB militants allegedly from Bangladesh.
The August 17 Bangkok shrine blast suspected mastermind's entry and two week sojourn at Dhaka also reflected negatively on our intelligence agencies' alertness.
The long record of extra-judicial killings and "disappearances" and the "impunity" of security forces have also deepened the suspicion that Bangladesh is a country where justice is available only if you are on the right side, where governance is arbitrary and whose inevitable consequences will be rise of "lawlessness."
We echo our prime minister's call for a global alliance to fight terrorism but as we can see from the disarray of the global community in fighting ISIS in Syria, such an alliance will be a while in coming. Meanwhile we have to improve our own law and order situation and fight terrorism more effectively ourselves. However to begin it all, we have to uproot the culture of impunity from the law enforcement agencies of our country.
Let the rule of law reign supreme. Nothing has proven to fight terrorism more effectively than a "genuine" rule of law that enjoys widespread public confidence.