Minutes of MASSACRE
Cousin recalls how Hasina was protected on Bangabandhu Avenue, taken to Sudha Sadan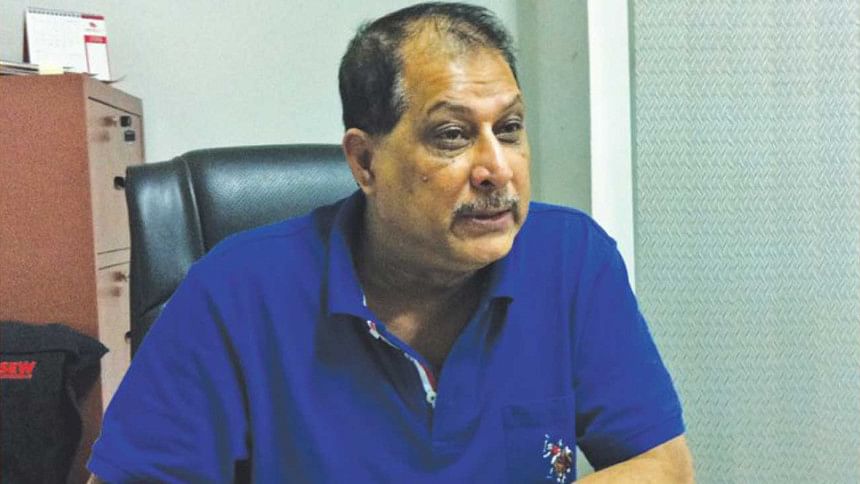 Amid all those pain and grief, chaos and confusion, she asked them to hold still.
"Stay quiet and don't move now. Recite Doa Yunus... If we're to die, we'll die here; if we're to survive, we'll survive this way," murmured Sheikh Hasina to those who created a human shield around her as grenades rained down on the fateful afternoon of August 21, 2004.
The explosions went on one after another, with black plumes of smoke covering the area.
Moments before, Hasina, then leader of the opposition, was about to close her speech before a huge gathering in front of the Awami League central office on Bangabandhu Avenue. And now it was a place of bloody bodies -- dead and alive -- with screams and mayhem, smoke and explosion reverberating through the area, resembling the set for an apocalyptic movie.
"We were on the truck. Hanif bhai, Maya bhai and Squadron Leader Mamun shielded apa [Hasina] from three sides. I covered her from the front. Moving her to safety was the only thing we had in our mind," Nazib Ahmed said in one breath, as he recounted to The Daily Star recently how they saved Hasina, now prime minister, on that day 11 years ago.
"Even in that situation, apa wanted to see around, but we didn't let her," he recalled.
Mohammad Hanif, late Dhaka mayor, was himself hit. Still he covered Hasina from the left side and Squadron Leader (retd) Abdullah Al Mamun, a member of Hasina's personal security team, from the right, he said.
Maj (retd) Shoyeb Mohammad Tariqullah, another security staff, and Maj Gen (retd) Tarique Ahmed Siddique were also there, said Nazib, himself a member of Hasina's personal security team.
Together, they decided to get Hasina to the SUV, parked around 50 yards from the truck, at any cost. As they took only a few steps, another grenade went off near the truck. Nazib and Tarique sustained splinter injuries.
"We moved back," recounted Nazib, sitting at his Banani office on August 11. "We stopped on the truck for a few seconds."
Just then Shoyeb gave them the dangerous news.
"He told us that we shouldn't stay on the truck any longer as the fuel tank got leaked when hit by splinters, and fuel was dripping. The truck might go in flame any moment."
Immediately, they got down from the truck and managed to take Hasina to the SUV. Maj Mamun ran to the vehicle and opened its left door. Hasina huddled inside it. Nazib, Tarique, Shoyeb, Mamun and Maya followed.
Just then they saw the ghastly scenes. Some of the injured lay on the street, bleeding profusely, while some groaned sitting on congealed blood and some motionless bodies lay scattered.
"I saw Ivy chachi (Ivy Rahman) lying in a pool of blood, motionless. I also saw my cousin Bahauddin Nasim trying to stand up amid blood, but failed," said Nazib.
As driver Abdul Matin started the vehicle, it came under gun attack. Two bullets hit the left window, by which Hasina was sitting.
Undeterred, Matin sped away but the assailants pursued the vehicle and attacked it from behind as it reached near Purnima restaurant, creating a large hole on the rear window. The front and rear wheels in the left side got punctured by bullets. Still the vehicle moved a while, took a left turn to Zero Point and sped away.
Matin drove straight to Dowel Chattar via Nawab Abdul Gani Road and then took the road in front of the Central Shaheed Minar. The vehicle reached Nilkhet intersection through Jagannath Hall, Palashi intersection and Azimpur.
"But we all were still apprehensive of further attacks," Nazib said.
"Apa [Hasina] was shell-shocked and suddenly asked, 'whose blood is this on my sari?'"
"We replied nothing happened. She again asked whether we all are okay. We replied that we all are fine."
Nazib said it was mainly Mohammad Hanif's blood that splashed on Hasina's sari.
From Nilkhet intersection, the vehicle took a left turn and reached the BDR Gate, leaving New Market and Bangladesh-Kuwait Maitree Hall behind. It went directly through the BDR gate in Jigatola and then reached Sudha Sadan on Road-5. It was a journey from death's doorstep to life.
"Our driver Matin kept his cool amid this terrifying situation. It took around 15 minutes to reach Sudha Sadan."
Getting off the car, Hasina gave some money to her party men and asked them to go to the spot immediately.
"Move...move...move now. Make arrangements for treatment of my party men with whatever possible means you have. No one should be left out," Nazib heard Hasina telling her leaders.