March 9, 1971: Hours of solidarity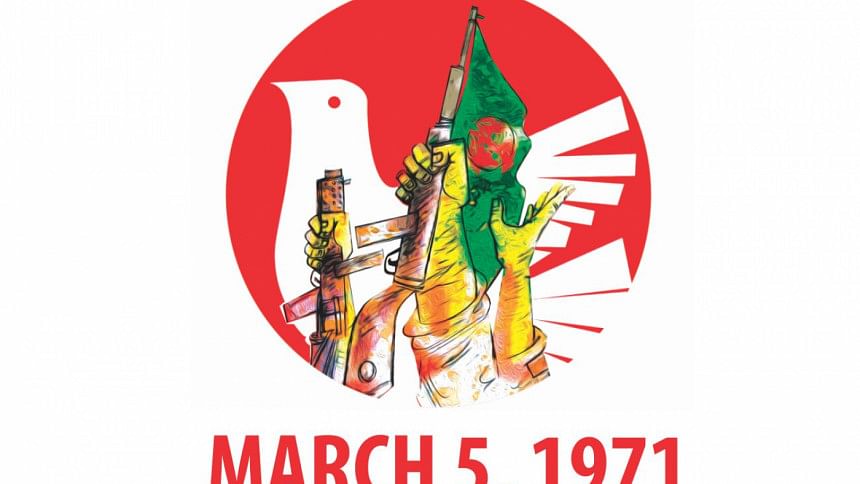 March 9th, 1971, was a day of solidarity.
It marked the rise of the Left in support of Awami League's movement and the independence of East Pakistan.
On this day, Maulana Abdul Hamid Khan Bhashani addressed the movement at Paltan Maidan. In his address, he expressed his support for the on-going non-cooperation non-violent mass movement at East Pakistan and stated that it would soon become an independent country.
He demanded that Yahya Khan declare the two wings of Pakistan free of each other.
Leftist forces of Bangla in exile formed the Bangladesh Jatiyo Mukti Songram Somonnoy Committee (Bangladesh National Freedom Struggle Organising Committee) in, West Bengal, India.
People from all walks of life throughout East Pakistan gathered in impulsive expressions. The feeling that Pakistan's eastern province was truly on its way to independence was becoming increasingly palpable.
The AL amended some of its earlier directives while at the same time issuing new ones.  Essential public services were maintained. Banks operated to deal with transactions. However, government offices together with other establishments continued to observe the general strike called by Bangabandhu Sheikh Mujibur Rahman earlier.
In West Pakistan, there was yet no move on the part of the regime to initiate negotiations with the AL following Bangabandhu's speech on March 7.
Meanwhile, West Pakistan leaders in the west, like Air Marshal Asghar Ali Khan, constantly expressed that Yahya must hand over power to Sheikh Mujib to maintain peace in the country.
A series of meetings, however, went on at army headquarters in Rawalpindi, the apparent purpose of which was to find ways and means of tackling the popular movement in East Pakistan.
On the other hand, the army went on increasing the number of soldiers in East Pakistan through transporting them along the long circuitous route between Karachi and Dhaka via Ceylon [today's Sri Lanka], while pretending to mull over a peaceful negotiation.
With each passing day, Bangalee militancy went up by degrees. Nothing happened in East Pakistan unless it had the sanction of Bangabandhu.
While the non-violent non-cooperation movement was gaining momentum every day, the West Pakistan army kept getting heavier.
There would be only one outcome.