Man serving another's life term freed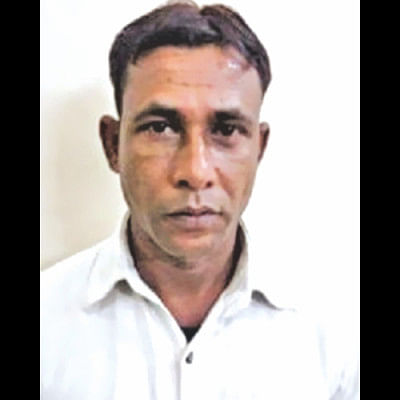 A Sylhet court yesterday freed a man, who had been serving life term as proxy for a convict in a murder case, following a judicial probe prompted by media reports.
Ripon Ahmed Bhutto was imprisoned in October 2015, but the life sentence was for Iqbal Hossain Bakul in connection with the murder of Ali Akber Sumon.
Sumon, son of Cherag Ali of Paschimpara village under Sylhet sadar upazila, went missing on September 25, 2009. After a few days his dead body was recovered from a wetland.
A probe body was formed on court orders after media reported that one man had been serving jail sentence for another convicted of killing Sumon.
District Chief Judicial Magistrate Kazi Abdul Hannan and Additional District Judge Md Rezaul Karim conducted an inquiry into the matter and submitted a report to the Sylhet District and Sessions Judge's Court on January 17. 
In the report, they recommended filing a fraud case against Bhutto, his lawyer Shah Alam, Bakul's brother, apprentice lawyer Shamim Ahmed and a middleman Liaquat Hossain and asked the District Bar Council to take action against the lawyer and apprentice lawyer as soon as possible, Hannan told reporters at the court.
The district administration office should get rid of middlemen, the investigators said.
The issue came to light after Bhutto disclosed his real identity to the authorities of Sylhet Central Jail.
In June, 2012, three accused -- Doras Miah alias Goyas, his wife Ruzina Begum and Iqbal Hossain Bakul of Hausha village under Sylhet sadar upazila -- were given life imprisonment in the murder case.
According to legal papers, "Bakul" surrendered before the court on October 11, 2015 and the court sent him to jail.
After languishing 14 months in prison, "Bakul" told the jail authority that he is Ripon Ahmed Bhutto, a truck driver, of Syed Mugni Residential Area in Sylhet city.