Hello, is this Shakib Khan?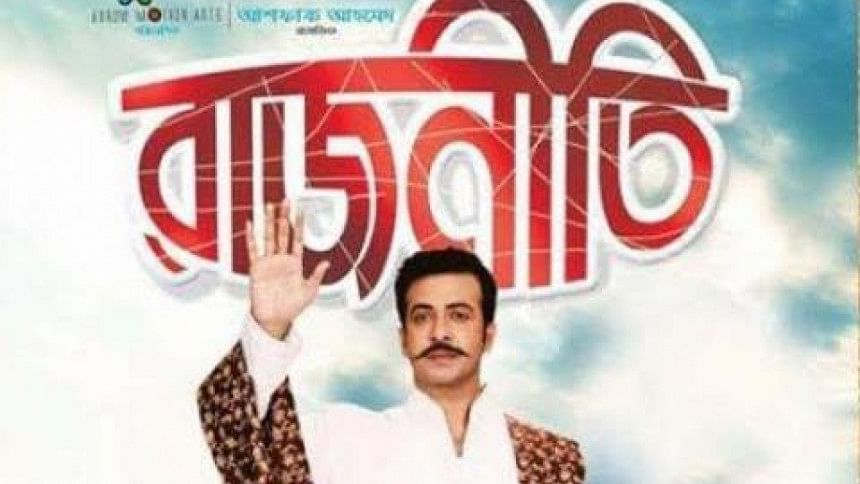 In the span of five days, starting from 10:00pm on July 10 until 9:30pm on 15th July, Ijazul Miah received a total of 432 phone calls.
The sheer number of calls changed the life of the battery-run rickshaw driver, who moonlights as a carpenter, for the worse.
Even more bothersome, during those calls, no one expected Ijazul to answer; they were calling for Shakib Khan, the biggest draw in Bangladeshi cinema.
These complaints, along with others, were recorded when Ijazul Mia filed a case in Habiganj senior judicial magistrate's court seeking Tk 50 lakh as compensation. The magistrate instructed the Detective Branch of Police to investigate the matter.
The case was filed yesterday afternoon against three individuals – star Shakib Khan, "Rajniti" film director Bulbul Biswas and producer Ashfaq Ahmad -- for using Ijazul's personal mobile phone number without permission.
In a scene during his latest movie, Rajniti, Shakib gave away the seemingly non-existent phone number to his co-star, Apu Biswas.
Except the number existed and it was Ijazul's. Movie-goers began to try the number hoping to speak to the superstar.
And in the span of five days, Ijazul, a resident of Jatrapasa village in Baniachang upazila of Habiganj, saw his life fall apart. 
The calls meant clients could not reach him.
His wife was annoyed at the number of calls. After observing him receive calls mostly from females, she began to suspect that he was having an affair.
It all came to a head when a maid from Khulna actually showed up at his house thinking she was about to meet Shakib Khan.
Eventually, Ijazul's wife left him to stay at a relative's house.
According to the prosecution, the movie Rajniti is 2 hours 16 minutes and 11 seconds long. And 26 minutes and 12 seconds into the movie, the now infamous dialogue is exchanged and the number is revealed.
Ijazul Mia told this correspondent that the movie makers used his number without permission and it was circulated by different media.
Lawyer MA Majid told this correspondent that it was a fraudulent act to publicise a personal phone number without permission.
Because the mobile number was widely circulated, the plaintiff spends most of his day receiving calls. The plaintiff was financially damaged, he added.
"Until we have settled the case, we have requested to stop the screening of the film," he added.
The court fixed December 18 for the next hearing.