Harassed for no crime
4 NGO members freed, found not guilty of human trafficking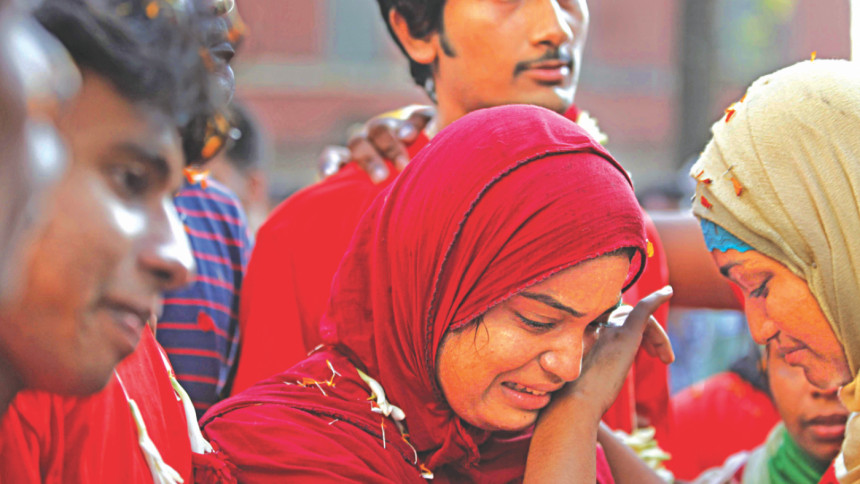 Four members of an NGO, arrested in a case filed under the Human Trafficking Act over a month ago, were granted bail by a Dhaka court yesterday.
Metropolitan Magistrate Md Yusuf Hossain passed the order after a police probe, submitted to the court, found that the human trafficking charges brought against the Adamya Bangladesh members could not be proved, according to court sources.
The probe report also appealed to the court to clear them of the charges, they said.
Mahbubur Rahman, officer-in-charge of Rampura Police Station, said they were not involved in human trafficking.
The four members are Arifur Raihan, Hasibur Rahman, Zakia Sultana and Firoz Alam Khan. They were released from the Dhaka Central Jail yesterday afternoon, said Shakil, a member of the NGO.
They had been running a shelter home renting a flat in the capital's Rampura where they provided a dozen street children with accommodation and food.
Monir, uncle of a 14-year-old boy named Mubarak who lived in the home, filed a case with Rampura Police Station accusing four people under the Prevention and Suppression of Human Trafficking Act 2012.
On September 12, police arrested the four and claimed to have rescued 10 children from the flat.
On September 13, one of the children was handed over to his family while the rest were sent to the Juvenile Development Centre in Gazipur.
However, the rescued children, aged between nine and 14, told media that they -- provided with care, food and security -- were happy in the shelter home.
They said no one ever tortured them.
Only Mubarak had complained that he was kept there for a day or two against his will. The case was filed following his complaint.
However, he too stressed that neither he nor the others were ever tortured or treated badly.
One of the founders of the NGO said they persuaded Mubarak to stay on in the home so that he could finish an educational course.
Talking to this correspondent at that time, the children said they had been staying at the house for at least six months.
Following the arrests, there was widespread protest in social media from different tiers of the society.                
A Facebook post by a journalist on October 14 says Arif is a Computer Science and Engineering graduate.
Another arrestee Hasib, who obtained A+ both in the SSC and HSC exams, could not attend his university admission tests due to the arrest.
Zakia and Firoz too were very compassionate towards street children.
The four, along with several others, established a school called Mojar School for homeless children.
Arifur said both the NGO and the school are aimed at helping street children stand on their own feet. These are selfless initiatives run by their own incomes.
He said most of the NGO members contribute a good part of their incomes to the NGO fund.
"Police did not listen to us, nor did media. But we were confident that we'd be released as we did not commit any offence. We rather wanted to improve the lives of some street children," he said.
The NGO got government registration in January 2014.