Govt moves to revise Ganges barrage project
Existing project in Rajbari abandoned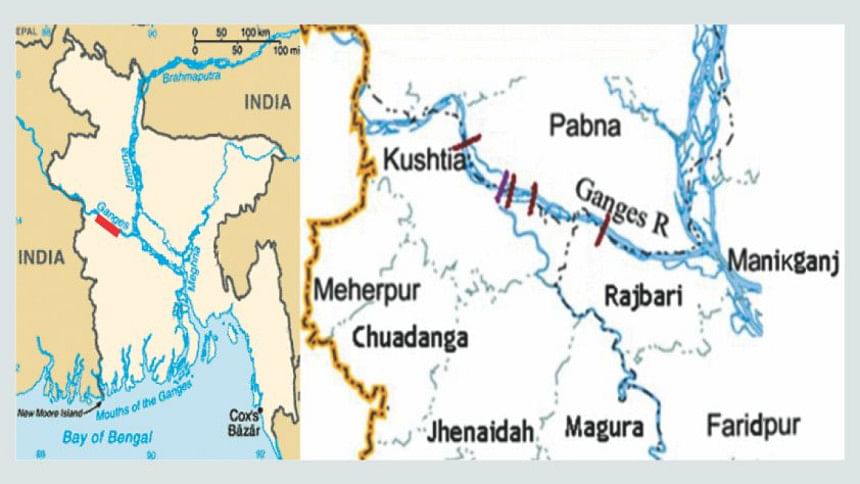 Water Resources Minister Anisul Islam Mahmud has said the proposed Ganges barrage project in Rajbari's Pangsha has been abandoned.
"A high-powered committee would be formed to revise the project and find alternative options for the best use of water," he told reporters after holding a meeting with a six-member Chinese delegation at his ministry.
The minister's comments came a day after Prime Minister Sheikh Hasina had said she rejected the design and feasibility study of the Ganges barrage project as it would be suicidal.
Anisul said there was no disagreement over the construction of the barrage, but opinions differed about its location and how it would be built.
Earlier, the six-member delegation, led by Chinese Water Resources Minister Chen Lei, met a 12-member Bangladesh team, headed by Anisul.
During the meeting, Chen Lei expressed China's keenness to help Bangladesh dredging rivers, the minister said.
The meeting also discussed the progress of the implementation of different deals and MoUs signed between the two countries in the water resources sector.