Govt firm on eradicating drugs trade
Says PM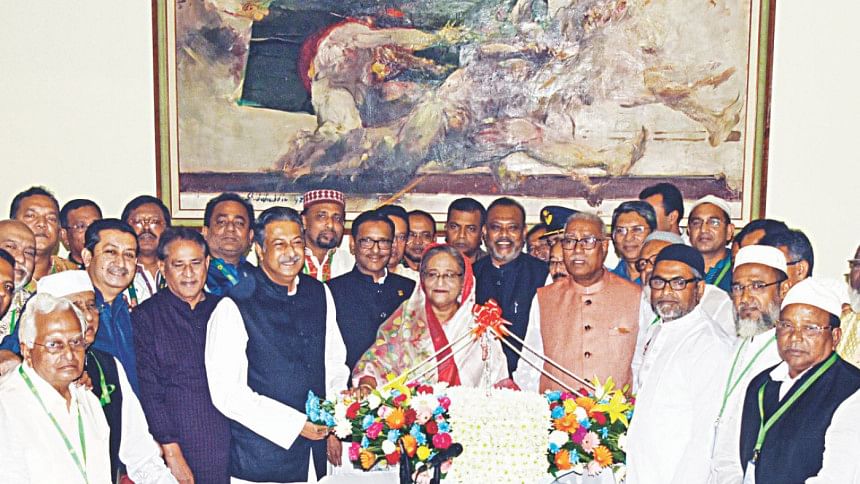 Expressing her government's firm stance against drugs, Prime Minister Sheikh Hasina yesterday said it will completely eradicate the menace from the country as it did in the case of militancy.
"We've contained militancy. Now, we've taken an initiative to save the country from drug menace.
You've noticed that drives against drugs have already started," she said.
The prime minister said this when newly elected Khulna City Corporation Mayor Talukder Abdul Khalek came to Ganobhaban to greet her following his victory in the KCC polls.
Sheikh Hasina said the government has engaged law enforcement and intelligence agencies, especially Rapid Action Battalion, to take stern actions against the drug abuse. "And they're taking tough actions."  
She said the government is providing all sorts of facilities so that children can pursue proper education to build them as the worthy citizens. "We want to see peace and prosperity in every house. Why will our children take the wrong path? Drugs destroy the entire family when only one member becomes a drug addict," she said. 
Talking about Khalek's victory in the KCC polls, the Prime Minister said voters cast their votes in favour of Awami League as they think only her party can change their fate through development activities.