Drug-carrying truck kills two cops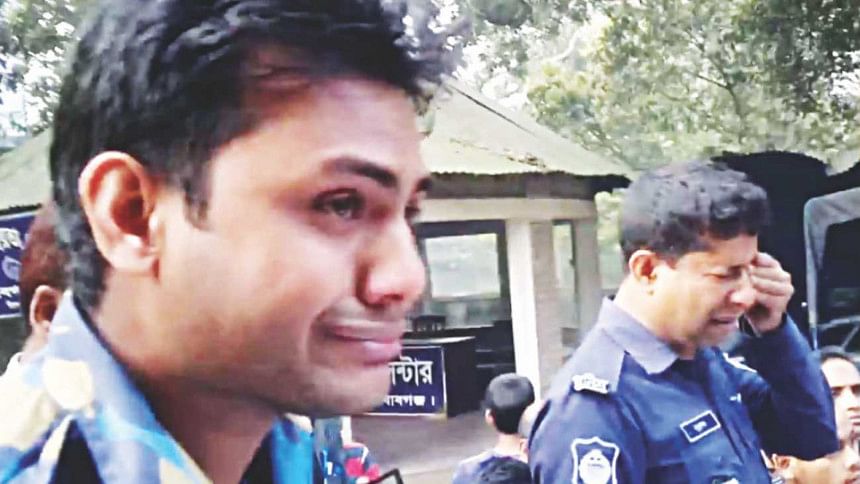 Two police officials were crushed to death by a truck carrying phensidyl in Kansat of Shibganj upazila early yesterday.
Sergeant Ataul Islam, 27, of Sutihat village in Joypurhat, and Sub-Inspector Sadekul Islam, 32, of Rajarampur village in Dinajpur's Fulbari upazila, were of Shibganj Police Station.           
Moinul Islam, officer-in-charge of the police station, said Ataul and Sadekul were patrolling on a motorcycle on Chapainawabganj-Sonamasjid Land Port highway around 5:30am.
Acting on a tip-off that a truck loaded with drugs was crossing Kansat, the two went to the spot and signalled the truck to stop, but the driver ignored their signal.
Later, the police officials chased the truck.
The truck slowed down, allowed to let the motorbike go in front of it and then ran over Ataul and Sadekul near Palli Bidyut office and fled. The policemen were killed on the spot, said the OC.  
On information, police recovered the bodies and sent those to Chapainawabganj Sadar Hospital morgue for autopsies.
Police arrested trucker Sirajul Islam, 38, from Bholahat upazila around 10:30am.
They also seized the truck and recovered 1,450 bottles of illegal phensidyl syrup from the vehicle, the OC added.