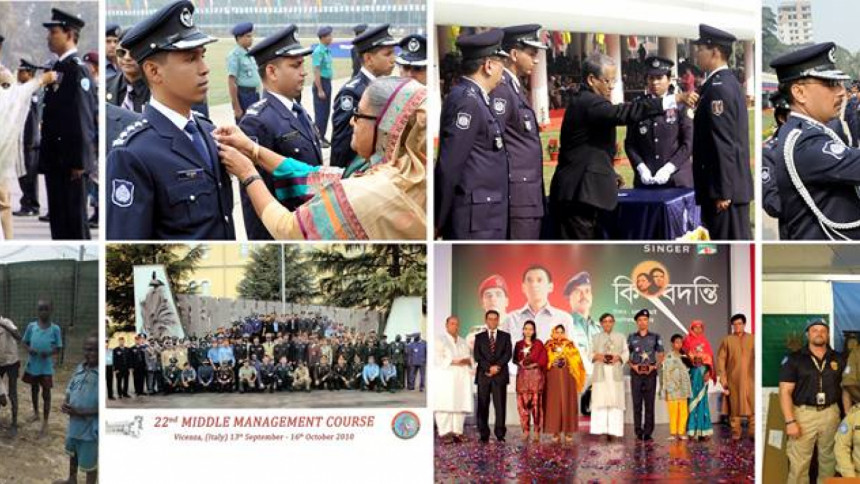 His total commitment to law enforcement makes him different from other police officials in the country. His dedication, courage and skills earned him the highest recognition in service.
Babul Akter became hugely popular wherever he served as he dealt criminals with an iron fist. In 2012, people of Hathazari in Chittagong formed human chain demanding cancellation of his transfer to Cox's Bazar.
He successfully busted dens of militants, arrested suspected terrorists and made a huge recovery of bombs in Chittagong.
Probably that is what cost him dearly as he lost his wife in a grisly attack yesterday.
Babul joined police after passing the 24th BCS examinations.
He was rewarded for arresting the killer of six family members in Narshingdi on May 18, 2007 while serving in Rab. 
In 2008, he was holding the post of assistant commissioner of Kotwali Zone in Chittagong.
There are several instances where he didn't bother about the place of crimes. People from areas and circles out of his jurisdiction regularly went to him for solution to their crises. He tried his best to help them.
He shot to fame after nabbing a notorious dacoit nicknamed Khalil Dakat in Hathazari in 2008 though it was not his area.
After Khalil, he launched a hunt for inter-district robber gangs in Chittagong.
Later, Babul was posted in Hathazari as an assistant superintendent of police and then promoted to additional SP of Cox's Bazar district.
His stories quite often went viral in the social media and people congratulate him after every success.
Babul is also a social worker. While in Chittagong, he was involved with several social organisations for deprived children.
He went to the peacekeeping mission in South Sudan in August 2014. After his return in August last year, he conducted some successful drives against militants.
He was the recipient of President Police Medal in 2008 and 2009.  He was also awarded IGP Badge in 2010 and Bangladesh Police Medal in 2011.
Recently, he was promoted to the rank of SP and attached to the police headquarters in Dhaka.