China for peaceful election in Bangladesh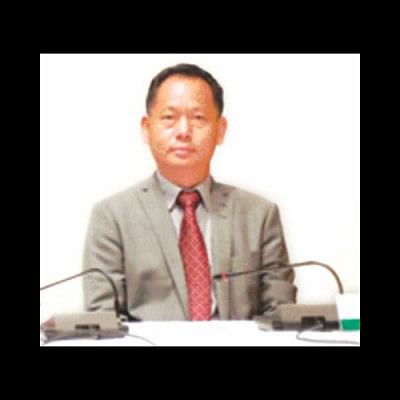 China yesterday said it wants to see a peaceful transition of power in Bangladesh through a smooth general election.
"China hopes the election in Bangladesh scheduled to be held this year will be peaceful, smooth and stable," said Li Guangjun, economic and commercial counsellor at the Chinese embassy in Dhaka.
He was responding to a question from a journalist at a press conference on the embassy premises in the city's Baridhara. The programme was organised to publicise the first China International Import Expo, to be held in Shanghai on November 5-10.
"We are of course concerned as so many Chinese people and Chinese companies are engaged in trade and business, and also have their investment in Bangladesh and thus we are concerned about that," the diplomat said.
From this year, the import expo would be held annually to promote export of its friendly countries to China, said Guangjun, adding that the upcoming expo would create a platform for countries to engage in international trade and share business opportunities with each other.
He said the Chinese government has invited Bangladesh, and the Export Promotion Bureau (EPB) has already showed its interest in joining the event. This is very unique because it focuses on import although most countries focus on export, Guangjun added.
According to the diplomat, the Bangladesh-China bilateral trade now stands at $16 billion. China is the largest trading partner of Bangladesh and Bangladesh's export to China now amounts to $1 billion.
He suggested that Bangladesh should sign a Free Trade Agreement with China to give its export a boost. Apart from trade, the FTA would cover investments. Chinese investment would help Bangladesh diversify its export products which would ultimately increase Bangladesh's exports, he observed.
Guangjun said China now has investments worth $300 million in Bangladesh. With the latest investments in the power sector, the figure will go up manifold. For example, China is investing $2 billion in Payra of Patuakhali.
Bangladesh would soon sign a $2.6 billion loan deal with China's EXIM Bank to finance the rail link on the Padma Bridge. The loan would be paid back in 20 years at an interest rate of two percent and there would be a grace period of 5 to 7 years, said the diplomat.
About the Bangladesh, China, India and Myanmar (BCIM) Economic Corridor, the diplomat said connectivity is very important for economic development and China is hopeful about implementing the project in future.
He said discussion on Bangladesh-Myanmar-China power connectivity was underway.
Deputy Chief of Mission Chen Wei, also the political counsellor at the Chinese embassy, was present at the press conference.